Description
ABOUT ANDY J. MILLER
Andy J. Miller is a commercial artist living and working in Columbus, OH. Although he does enjoy drawing people, cats and bears, Miller prefers to draw invisible things like ghosts, feelings and puffy smoky cloud vibes. He's worked with clients like Nickelodeon, Oreo, Converse, Google and Smart Car. However, Miller is probably best known for his personal projects like his Creative Pep Talk Podcast, the collaborative exhibit 'Color Me _____" with Andrew Neyer, NOD (his the daily character drawing project) and his Indie Rock Coloring Book.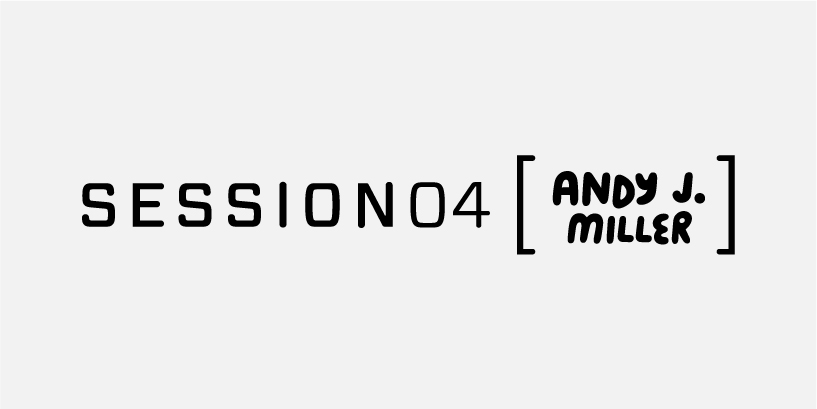 OVERVIEW
We know how to talk, but do we know how to communicate? Illustration is about transferring thoughts and feelings through picture making. This workshop is about using your artistic voice to communicate through the art of illustration. We will walk through the best practices of the illustration process: brainstorming, taking visual reference, ideating, iterating and making final art for a hypothetical magazine spot illustration brief.
SCHEDULE
9-9:30 - Intro to me / workshop
9:30-9:45 - Deliver Spot Illustration Brief
9:45 - 11 - Mood Board / Voice Workbook
11-11:30 - Share Moodboards
11:30-12:15 - Lunch
12:15-12:30 - Afternoon Intro / Illustration Process Overview
12:30-1 - Brainstorm / Explore References
1:30-2:30 - Create 3 Sketches
2:30-3 - Share Sketches - Amends
3-5 - Make Final
REQUIREMENTS AND OTHER INFO
All attendees will need to have a working knowledge of Adobe Creative Suite and must bring their own computer and power cord with Adobe Illustrator and Photoshop installed.
This event is wheelchair accessible.
Breakfast snacks, lunch, and caffeine will be provided.
A MESSAGE FROM AARON DRAPLIN ABOUT [fuse] SESSIONS