Fuse Networking Round Table - Thursday, December 14th
Description
The Fuse Networking Round Table!
Join us at Smoke Rise Country Club for the Fuse Networking's Round Table on Thursday, December 14th to learn and discuss how to avoid falling in "The Trap of Success." Breakfast included.
We will be joined by Gene Hammett, writer, speaker, strategic consultant and Founder of LeadersintheTrenches.com, who will lead the conversation.

Gene is recognized as a top podcast for entrepreneurial leaders, and a #1 business bestseller author, having recently published "The Trap of Success," a brutally candid guide to overcoming fears, finding significance, and attaining profound success.
Fuse Networking is a business building community comprised of Metro Atlanta professionals who value the power of networking, and understand the importance of learning from one another through discussion and sharing of business experiences.
On December 14th we encourage all attendees to bring 2 new toys and join in Fuse Networking's Toy Drive to benefit The Salvation Army.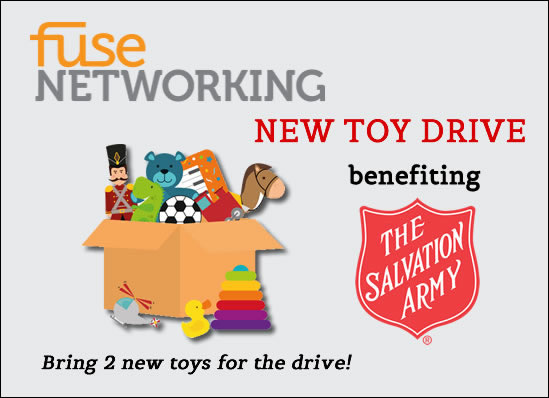 The "Fuse Networking Breakfast Round Table Networking Series," are a monthly membership-based, subject-driven 90-minute discussion and idea workshop meeting, geared to address business issues affecting all professionals regardless of industry.
FREE to attend with membership. $20 for non-members (Limited to two visits. Must be paid in advance.)
Some of the benefits of membership:
Securing your seat at the table. Max 20 folks

Listing on the online fuse directory

25% discount on advertising on Fusenetworking.net

Open opportunity to blog on www.fusenetworking.net which will be broadcast to database of 3000
Seating is limited so early RSVP is required and appreciated!