FunnyBizz Talks: An Evening of Business and Humor
Actions and Detail Panel
FunnyBizz Talks: An Evening of Business and Humor
Thu, January 19, 2017, 6:30 PM – 8:30 PM PST
Description
January in San Francisco is all about Sketchfest Comedy Festival and all things funny. FunnyBizz Talks brings you leading funny business speakers, published authors, TED speakers, creative directors and top comedic talent to pull back the curtain and show you how to use humor to make an impact, add value and connect with customers on a level that not only inspires loyalty, but causes coffee to shoot out their noses.
FunnyBizz is the only event of its kind, bringing leading thinkers from the seemingly disparate worlds of comedy and business together to help the world stop synergizing its valueadds and learn to find its funny.
Brought to you by the organizers of FunnyBizz Conference as seen in Forbes, Fast Company, The Huffington Post, Entrepreneur, Inc, and CMS Wire. More info here: http://conference.funnybizz.co/
Tickets include wine, beer and soft drinks.
SPEAKERS

Sarah Cooper // Writer, Comedian and creator of the TheCooperReview.com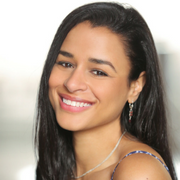 Sarah Cooper is the author of the bestselling book, 100 Tricks to appear smart in meetings and creator of TheCooperReview.com where she takes a satirical look at corporate culture, pop culture, lack of culture and everything in between. Her work has also appeared on CNN, Huffington Post, Business Insider and The Washington Post. Sarah has over 15 years experience in the corporate world, where she scheduled, attended, dialed in and asked if she was really needed in thousands of meetings. Before venturing out on her own, Sarah was a design manager at Google, where she led the user experience team for Google Docs. http://thecooperreview.com/
Paul Osincup // TED speaker and Consultant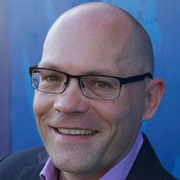 A TED speaker, professional speaker and consultant, Paul works advising companies and educational institutions on issues that range from diversity and compassion fatigue to using humor in leadership. He is a former Associate Director of Conflict Resolution at Colorado State University and Associate Dean of Student Affairs at the Culinary Institute of America, Despite the serious nature of his work, Paul has also been a "jack-of-all-jokes" since grade school.
His experience as a stand-up comic fuels his commitment to using positivity and humor to galvanize groups and ignite individual ambition. In 2006 he won the Denver "Cap City" comedy contest, and occasionally he even makes his wife laugh. http://www.paulosincup.com/
DJ O'Neil // CEO, Creative Director - Hub Strategy & Communication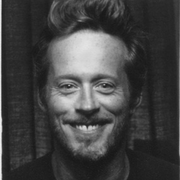 At Hub, D.J. oversees the brand and creative development efforts for all clients as well as directing much of the television work. Clients served include Google, Nike, the Oakland A's, San Francisco 49ers, Levi's, Sephora, Microsoft, Blue Shield of California, University of San Francisco, Sony Playstation, Slingbox, Dropcam, Viator, MacGregor Golf, Tesla Motors, smartUSA, Sega of America, Konami, and Lombardi Sports. Hub has won hundreds of creative awards across the full range of marketing channels including website design, television, short film, rich media, radio, package design, outdoor, social, app design/development and web viral.
D.J. was an adjunct professor of integrated marketing and advertising at both graduate and undergraduate levels at the University of San Francisco for 3 years. He has been published in Advertising Age, has served on the Board of Directors of the Young Entrepreneurs Organization (YEO) and has directed more than 100 television spots, animated videos and short documentaries. http://hubsanfrancisco.com/
Alicia Dattner // Bestselling author, award-winning comedian, Humor and Corporate Coach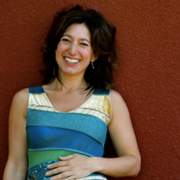 Alicia Dattner was voted Best Comedian in both the San Francisco Weekly and San Francisco Bay Guardian. She's performed sold-out shows around the world, in Bombay, London, New York, Ubud, Honolulu, and Hollywood, with her most recent show making its Off-Broadway premiere this year. Her book Getting S**t Done, a parody the cult time-management classic Getting Things Done, is an International Bestseller on Amazon. She loves teaching comedy workshops and coaching people bring humor to their marketing, meetings, and presentations. www.aliciadattner.com
David Nihill // FunnyBizz Founder and Author of Do You Talk Funny?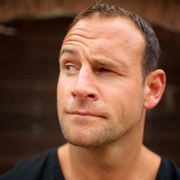 From Dublin, Ireland, David Nihill is the author of the bestselling book Do You Talk Funny? and the founder of FunnyBizz Conference. His work has been featured in Inc., Lifehacker, The Huffington Post, Entrepreneur, NPR, The Irish Times, WSJ, Fast Company and Forbes.
His workshop, with over 12,000 enrolled students, has been featured by Prezi as one of the best online training courses for presenters and his book remains one of the highest rated in the world on the (usually not so exciting) topic of public speaking. As a course instructor David works with San Francisco State University, UC Berkeley, General Assembly, and the Nasdaq Entrepreneurial Center.
As a storyteller, he finished runner up in The Moth's largest storytelling competition and has won multiple Moth Storyslam competitions. He has performed stand-up comedy at leading clubs like the Comedy Store, the Improv, the Punchline and the Upright Citizens Brigade even though he strongly denies being a comedian and is well aware most people don't understand his accent. http://www.7comedyhabits.com/
What our attendees have to say:
"When I first attended FunnyBizz, it was like going out on a blind date with someone I met on match.com. I was surprised to learn my date was not only a rock star but then also smart and funny as hell! I'm hooked, FunnyBizz and I are married for life. Definitely one of the coolest, most innovative talk series out there today!"
- Mauricio Vergara, Director Business Development, Corpacademy
"The most entertaining TED-like talk series I have ever attended!"
-Kristen Powers
"I have never seen the audience SO ENGAGED and speakers (who are experts) SO FUNNY."
- Vasil Azarov, CEO Startup Socials
"A place where humor and tech mix together in a mutually beneficial bath."
-Joahua Walters, Performer, Educator, TED speaker, Snap Judgement
"My biggest concern walking into the venue was that I would be highly entertained at the expense of actually learning anything. Boy was I wrong! The variety of speakers struck just the right balance, and I took lots of notes on strategies and ideas that I want to try when I get back to work! FunnyBizz could teach other events how it's done!"
- Jennie Tan, Founder, OfficeTally.com
QUESTIONS
Q: Is this event real? It sounds too good to be true.
A: It's as real as the moment you realize you shouldn't have tried to save money by going to Supercuts. Plus, you won't leave FunnyBizz looking like George Jefferson.
Q: I heard a rumor that it is actually possible to die laughing at your event. Can you confirm or deny?
A: Next question. This is too controversial.
Q: Do you have typical business speakers?
A: The point of FunnyBizz is to make you not want to stab yourself in the head with the nearest sharp implement. That's why only we book speakers you'll actually really enjoy hearing from.
Q: Do business and humor really work together?
A: Yes they do. Just like Steven Seagal and a strong male ponytail.
Brought to you with thanks to: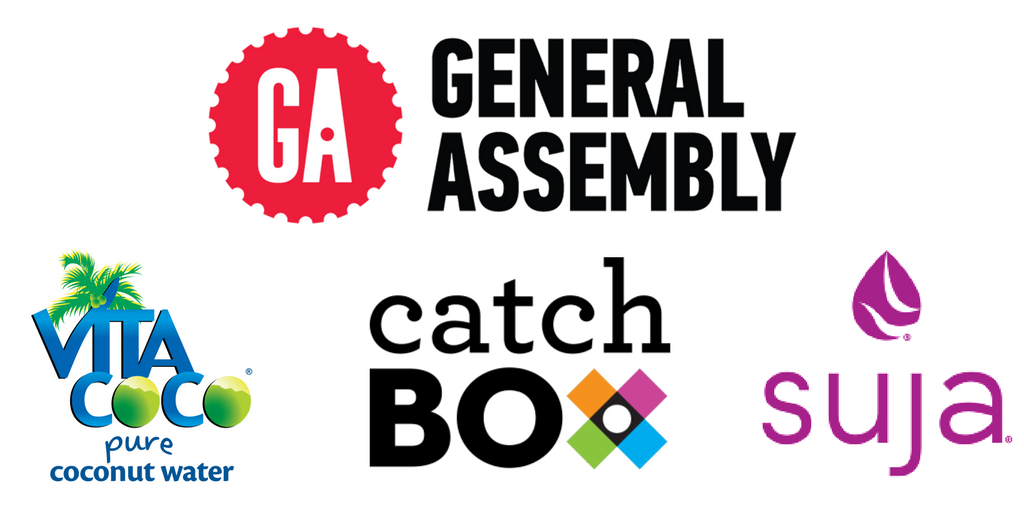 Refunds:
All FunnyBizz Talks tickets are non refundable.
Ticket Transfers:
If you're unable to make it, you can transfer your ticket. To do so, email team@funnybizz.co with the new attendee's name, email, title, company, and phone number. Please note, tickets can only be transferred to another ticket holder until 12 hours prior to the event.
Buyer Information:
By submitting the order form, you agree to be filmed and photographed as an attendee of FunnyBizz Talks and grant FunnyBizz Services LLC permission to display, copyright, modify, print, and publish any video, sound, photographs, or media that may be captured of you during FunnyBizz Talks.