Sorry, the promotional code you entered is not valid.
FunnyBizz Conference: Where Business Meets Humor
When and where
Location
Galapagos Art Space: Obie Award / Building Brooklyn Award winning cultural venue located in DUMBO, Brooklyn 16 Main St Brooklyn, NY 11201
Refund Policy
Contact the organizer to request a refund.
Description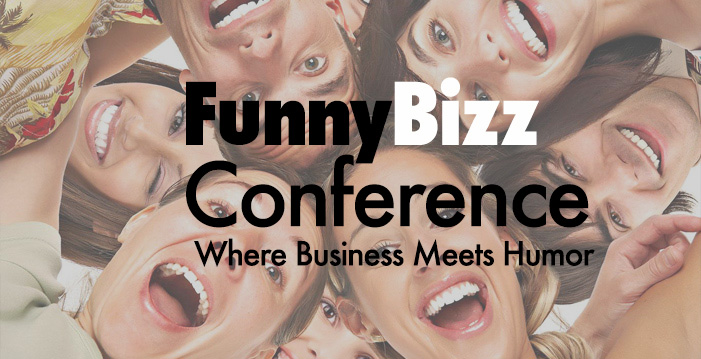 In the land of infinite distraction, the one who tickles the funny bone reigns supreme. As business, entertainment, and comedy become ever more intertwined, savvy startups, leading ad agencies, and Fortune 500 firms alike are turning to humor as the ultimate tool for being memorable amidst the ringtones and vibrations of modern life.
At FunnyBizz, we teach you how to tap into humor's power. In just one (raucously entertaining) day, our elite roster of speakers will teach you essential principles of comedy, improv and storytelling, how to apply those concepts to you and your business, and generally show you how being funny can make you more successful.
Why Use Comedy Techniques?
Because that's what the people want—Today's generation has been socialized to receive info via humor. They want infotainment, not information. Clients don't watch "20/20" or "Nightline" for news; they watch Colbert and Jon Stewart. They want and expect information delivered with a punch line.
Because science says so—"The brain doesn't pay attention to boring things," notes John Medina, a biologist and author of the best-selling book Brain Rules. "Laughter triggers a dopamine release, which aids memory and information processing. It's like a mental post-it note that tells your brain, remember this."
Because that's what the people share— A scientific study out of LSU finds "Humor was employed at near unanimous levels for all viral advertisements. Consequently, this study identified humor as the universal appeal for making content viral." Also, most of Unruly Media's top viral videos of 2013 use humor to encourage audiences to click on the "share" button.
What You Will Learn at FunnyBizz:
Storytelling techniques for building an authentic brand

How to maximize the virality of your content

The key role of laughter in building loyal communities

How being funny can make people want to work with you and buy from you

The recipe for delivering hilarious speeches and consistently funny copy

How improv techniques increase productivity, inspire engagement, and encourage a creative corporate culture
Who Is FunnyBizz For:
Startup CEOs and founders looking to transform their key messages and pitches into a compelling story.

Content Professionals and Social Media Managers looking to improve their messaging

Marketing, PR, Advertising and Communications professionals looking to add humor to their company voice.

Brand managers looking to create a loveable brand that stands out from the noise.

Sales and business development professionals who want to make their presentations and pitches more entertaining.

Community builders who want to make their communities more fun and engaging.

Entrepreneurs looking to gain a competitive advantage.
Transferrable bands: Can't attend the entire conference? Buy one ticket, attend the morning, then trade wristbands with a colleague so they can attend the afternoon. That's awesome! Most conferences don't do that!? Thankfully, we are not most conferences.
Follow our updates on Twitter
@funnybizzsf
using #funnybizznyc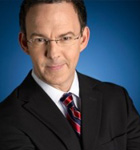 Tim Washer
Marketer, Comedy writer, Webby Honoree. SNL, Conan O'Brien
Website
@timwasher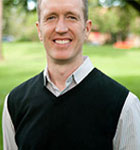 Peter McGraw
University of Colorado Boulder & Author of The Humor Code
Website
@PeterMcGraw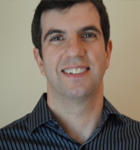 AJ Jacobs
Author, Journalist, Lecturer, Spectacular Content Creator
Website
@ajjacobs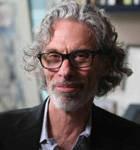 Bob Mankoff
Cartoon Editor of The New Yorker
Website
@BobMankoff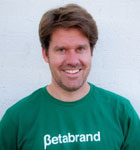 Chris Lindland
Founder and CEO Betabrand
Website
@Betabrand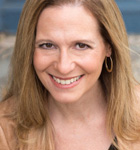 Kat Koppett
Founder Koppett + Company, Author, TEDx speaker, Consultant
Website
@kopco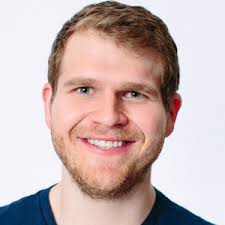 Eddie Geller
Content Curator at Upworthy
Website
@gellered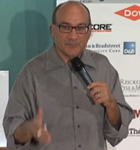 Bill Grundfest
Golden Globe Winner, 3 Time Emmy Nominee, Chief Creative Officer
Website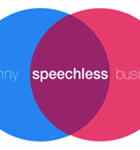 Speechless Live
Founder of Speechless
Website
Andrew Tarvin
Humor Engineer, Author, TEDx Speaker
Website
@HumorThatWorks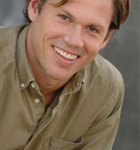 Tim Lee
Scientist Turned Comedian
Website
@YouTubeComedian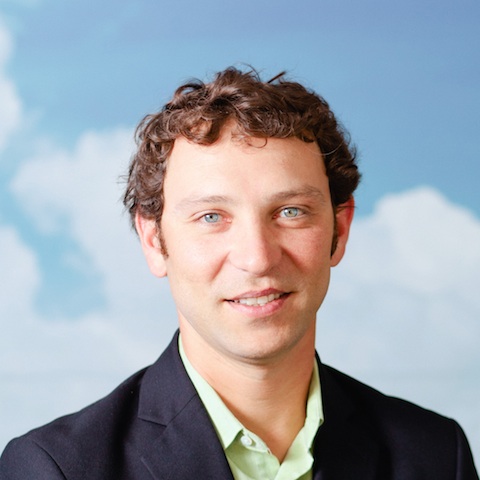 Jode Ellis
Optimizely's Head of Experiment Marketing
Website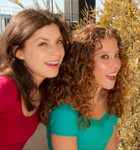 Allison Goldberg & Jen Jamula
Lively Productions/Blogologues
Website
@Blog_ologues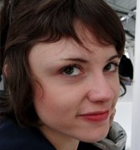 Chelsey Delaney

Senior User Experience Consultant

@ChelseD
Tim Washer // Marketer, Comedy writer, Webby Honoree. SNL, Conan O'Brien
Tim Washer is a Webby-nominated video producer and corporate humorist. His comedy writing/acting credits include The Late Show with David Letterman, Late Night with Conan O'Brien, SNL, Comedy Central and The Onion SportsDome. He's studied improv with Amy Poehler and comedy writing with The Colbert Report's head writer Tom Purcell and performed with Jim Gaffigan, Emmy winner Margo Martindale and Arrested Development's Tony Hale.
Tim has performed at events featuring Pixar CEO John Lassiter , Emmy-Winner Tony Hale (VEEP, Arrested Development) and Nobel Peace Prize winner Desmond Tutu. Tim studied improv under Amy Poehler and later wrote for her on Saturday Night Live Weekend Update. He studied comedy writing under Tom Purcell, head writer for The Colbert Report.
TV comedy appearances include HBO's Last Week Tonight with John Oliver, the Onion Sports Network, Conan O'Brien and a T-Mobile commercial with Catherine Zeta-Jones.
Corporate events include IBM, Cisco, Deloitte, CDC, Google and The White House. Conferences include SXSW, Wall Street Journal CMO conference, and Content Marketing World Sydney.
Tim's work has been featured in Ad Age, ADWEEK, FastCompany, Forbes, Entrepreneur, The Wall Street Journal and The New York Times.
---
Peter McGraw // University of Colorado Boulder & Author of The Humor Code
Pete McGraw gives audiences insight and understanding into why we find certain things humorous. McGraw has developed his own personal humor theory to let people decipher why we find some things funny and why we don't. His keynotes aren't only humor-filled themselves, but they're engaging and interesting as well. His talks have been featured on TEDx.
McGraw is a professor at the University of Colorado Boulder. He focuses his studies on the interdisciplinary fields of emotion and behavioral decision theory. He received his PH.D from the Ohio State University.
His most recent work has been the Humor Code Project. McGraw is constantly blogging about the project on Wired, Huffington Post and Psychology Today. The Pete McGraw keynotes will make you laugh, smile and reflect on different experiences from your life.
---
AJ Jacobs // Author, Journalist, Lecturer, Spectacular Content Creator
A.J. Jacobs is an author, journalist, lecturer and human guinea pig. He has written four New York Times bestsellers that combine memoir, science, humor and a dash of self-help.
He is also editor at large at Esquire magazine, a commentator on NPR and a columnist for Mental Floss magazine.
In addition to his books, Jacobs written for The New York Times, Entertainment Weekly, New Yorkmagazine and Dental Economics magazine, one of the top five magazines about the financial side of toothcare.
He has appeared on Oprah, The Today Show, Good Morning America, CNN, The Dr. Oz Show, Conan and The Colbert Report.
He has given several TED talks, including one about living biblically and how to be healthy.
---
Bob Mankoff // Cartoon Editor of The New Yorker
Robert "Bob" Mankoff is an American cartoonist, editor, and author. He is the current cartoon editor for The New Yorker magazine. Before he succeeded Lee Lorenz as cartoon editor, Mankoff was a cartoonist for The New Yorker for twenty years.
Mankoff is also the author or editor of a number of books on cartoons and creativity, including The Naked Cartoonist: A New Way to Enhance Your Creativity, and The Complete Cartoons of The New Yorker, published in 2004 and which featured every cartoon published to that point since the magazine's debut in 1925.
---
Chris Lindland // Founder and CEO Betabrand
Chris Lindland, CEO of San Francisco-based Betabrand, has built a thriving company by designing clothing around urban trends, humor and stereotypes. Betabrand is home to Web hits like Cordarounds, Executive Hoodies, Bike to Work Pants, Disco Hoodies, Sons of Britches, Sock Insurance, and many, many, many more.
---
Kat Koppett // Founder Koppett + Company, Author, TEDx speaker, Consultant
Kat Koppett is the eponymous founder of Koppett + Company, (www.koppett.com) a training and consulting company specializing in the use of theatre and storytelling techniques for individual and organizational performance. Her book on how to use improvisational theatre techniques for organizational development, Training to Imagine: Practical Improvisational Theatre Techniques to Enhance Creativity, Teamwork, Leadership and Learning, is considered a seminal work in the field of Applied Improv, and is used in organizations around the world.
She holds a BFA in Drama from New York University and an MA in Organizational Psychology from Columbia University. As a coach, consultant, facilitator and speaker, Kat has worked with widely diverse clients including Facebook, Apple, the Clinton Global Initiative, Chanel, Prezi, GE, Kaiser-Permanente, l, JPMorgan Chase, and The Farm Bureau in places such as India, Brazil, Beijing, Budapest, Paris and Oklahoma.
Kat has spoken twice at TEDx conferences on the use of improv to enhance non-theatrical performance, and presented at UC Berkeley, Stanford University, RPI and Skidmore.
Kat is a founding member of the Applied Improvisation Network and the Co-Director of The Mop & Bucket Theatre company, (www.mopco.org) the NY State Capital Region's premiere improvisational theatre company. TheatreWeek Magazine named Kat one of the year's "Unsung Heroes" for her creation of the completely improvised musical format, "Spontaneous Broadway" which is currently performed by companies around the globe.
---
Eddie Geller // Content Curator at Upworthy
As Content Curator at Upworthy Eddie scours the web looking for content, frames it for maximum connection with their audience, and leverage's a testing toolset for real-time feedback to optimize the content for impact. In other words he knows what works and what does not when it comes to entertaining content.
---
Bill Grundfest // Founder of the Comedy Cellar
Bill Grundfest is the only human in captivity who's won a Golden Globe Award (and three Emmy nominations) for comedy writing, and who's also the Chief Creative officer of a Silicon Valley tech company. Bill founded NYC's Comedy Cellar, where he discovered and coached the likes of Jon Stewart, Ray Romano, Louie CK and Chris Rock, all of whom found great success in spite of his coaching and guidance. He's created comedy content seen by millions globally, in productions ranging from sitcoms to numerous Academy Award and Emmy telecasts, to rewrites of several truly awful major motion pictures, which he did inasmuch as his children's tuition bills are massive, so who are you to judge? In addition to committing comedy himself, he also is quite verbose and enjoys pontificating, teaching comedy-creation in classes at UCLA, as well as speaking and consulting on Innovation and Creativity.
---
Sammy Wegent // Founder of Speechless
Sammy is the past winner of the Battle of the Bay Comedy Competition and still holds the very subjective title of "The Funniest Person in the Bay Area." Corporate comedy clients include Google, Virgin America, IDEO, NBC/Universal, Clickatell, Holiday Inn Express, Spalding, Vibrant Media, Table For Six, Davita Pharmacy Group, The Princeton Review, and Jasper Wireless.
---
Andrew Tarvin // Humor Engineer, Author, TEDx Speaker
Andrew Tarvin is an international project manager turned humor engineer. Through his company, Humor That Works, Andrew teaches people how to be more productive, less stressed, and happier using humor. He has worked with hundreds of organizations including Procter & Gamble, ESPN, and General Assembly on topics including humor in the workplace, effective communication, and agile leadership.
Andrew has been featured in publications such as The Wall Street Journal and FastCompany, is the author of the best-selling book 501 Ways to Use Humor at Work, and has written more than 400 articles receiving more than 2.1 million pageviews from 180 different countries.
---
Tim Lee // Scientist Turned Comedian
Tim wasn't supposed to be a comedian. A biologist by training, he graduated magna cum laude from UC San Diego with honors in biology. He went on to complete his PhD at UC Davis. He spent years developing simulation and analytical models of population dynamics before he discovered that this bored him to tears. When he tried comedy for the first time the tears stopped.
Tim has become an underground sensation with over 4 million views on his YouTube videos. Piggybacking that success, Tim took the show on the road selling out shows from New York to Sydney. Audiences hungry for comedy that is smart and funny flocked to the show. Lee's comedy uses scientific phenomena and tools to explain everything from the hair that collects on a bar of soap to how his standards drop rapidly with abstinence.
Tim has performed for universities across the country, TEDx, companies such as Johnson and Johnson, Genentech and Microsoft and at venues like the Venetian, the Punch Line and the Improv.
---
Jodie Ellis // Optimizely's Head of Experiment Marketing
Jodie hails from the Land of Enchantment, commonly referred to as New Mexico, but has made San Francisco his home for many moons. As Optimizely's Head of Experimental Marketing, Jodie aims to boldly go where SaaS marketing doesn't—and perhaps even shouldn't.
---
Allison Goldberg & Jen Jamula // Lively Productions/Blogologues
Allison Goldberg & Jen Jamula are co-creative directors of Lively Productions, a nonprofit dedicated to exploring the influence of new media on storytelling. They are co-creators and producers of Blogologues, a sketch comedy show in which internet content is performed live and verbatim. Blogologues has been featured in Time Out New York ("Your Perfect Weekend"), The Daily Beast ("this is a great, funny, intelligent show"), CBS (5 best things to do in NYC), The Huffington Post, NPR and more.
---
Chelsey Delaney // Senior User Experience Consultant
Chelsey is a Senior User Experience Consultant at Catalyst Group, as well as an outspoken humor studies researcher and designer. Chelsey also creates humorous, factual content for Bedsider.org, an "online birth control support network."
She's spoken about and given workshops on the topic of humor design at Ignite!, SXSW Interactive, LeanUX NYC and humor research conferences. She also acts as a board member on the Ad Council's UX Advisory Board, consulting about humor & user experience design as often as she can.
8:00am - Registration, Breakfast Bites, & Networking
9:00am - Welcoming remarks by conference organizers
Stage I.
9:10am - Stand out from the Noise with Humor. What makes things funny by Peter McGraw
9:35am - Crowdsourcing Humor: The New Yorker's Cartoon Caption Contest by Bob Mankoff
10:05am - Humor at Work by Andrew Tarvin
10:30am - Coffee Break
Stage II.
10:45am - Comedy as a Competitive Advantage. The curious case of Betabrand by Chris Lindland
11:10am - Humor, experimentation, and the search for effective content by Jodie Ellis
11:35am - Upworthy's Sense of Humor: How to be funny without ruining everything. (Please don't ruin everything) by Eddie Geller
12:00pm - Purposefully Repurposed Content by Allison Goldberg & Jen Jamula
12:15pm - Lunch & Networking
Stage III.
1:30pm -What's the Story in Story? The Art and Science of Storytelling in Business by Kat Koppett
2:00pm - How To Create 22 minutes of great content every damn week - secrets of TV comedy series by Bill Grundfest
2:25pm –Humor by Design by Chelsey Delaney
2:50pm - Is it PowerPoint that's boring or your content? A hilarious example by Tim Lee
3:15pm - Coffee Break
Stage IV.
3:35pm - The business case for nonsense by Tim Washer
4:00pm - Spectacular story and content creation by AJ Jacobs
4:30pm - Speechlesslive & the power of Improv with guest presenters
5:00pm - Closing remarks
5:00pm - 6:00pm - Happy Hour "Networking" brought to you by Optimizely
"By the end of the day at FunnyBizz I was exhausted from learning and laughing. I'd planned to sneak out after lunch but like a fat lady with a bucket of bon-bons I was just like, "ehhhhh... just one more". It's not your usual convention. It's much more fun. More interactive. I feel taught. I feel full. I feel good. Bringing more creativity into your workplace is great."
- Ryan Bell, Business Performance Advisor at Insperity
"Most conferences are like swimming in a nice comfy bowl of familiar oatmeal. This one was more like putting on a cape and diving off a building. FunnyBizz delivered more than take-aways and actionable ideas. FunnyBizz delivered a mode-changing experience right into my brain. If you can only go to one conference a year, it should be this one."
- Suzanna Stinnett, Founder, Bay Area Bloggers Society
"When I first attended FunnyBizz, it was like going out on a blind date with someone I met on match.com. I was surprised to learn my date was not only a rock star but then also smart and funny as hell! I'm hooked, FunnyBizz and I are married for life. Definitely one of the coolest, most innovative business conferences out there today!"
- Mauricio Vergara, Director Business Development, Corpacademy
"My biggest concern walking into the venue was that I would be highly entertained at the expense of actually learning anything. Boy was I wrong! The variety of speakers struck just the right balance, and I took lots of notes on strategies and ideas that I want to try when I get back to work! FunnyBizz could teach other conferences how it's done!"
- Jennie Tan, Founder, OfficeTally.com
"I really enjoyed the conference and it made me think outside the box. Not only did I laugh a lot (of course) but I learned so much about storytelling and presentation skills which is hugely important when you're vying for attention in a busy place like Silicon Valley. I would highly recommend this conference."
- Grainne Barron, Founder and CEO, Viddyad
"FunnyBizz conference was the most interesting, and frankly one of the most useful conferences that I have attended. The speakers were unique and thought provoking, while being fun and creative. Would absolutely recommend to anyone looking to bring some creativity, innovation, and/or fun to their company!"
- Shannon Mosier, Principal, Parthenon Group
"I always wished something like FunnyBizz existed - a forum for people who want to dig at the intersection of comedy and business to get together, share ideas, and network. And now it does."
- Rajiv Satyal, Brand Manager, Consultant, Comedian
"I thought this was a great idea for a conference with a relevant, but real point of difference - and it lived up to my expectations. Thought provoking, inspiring, enjoyable, informative, fast paced, interactive - yes, and funny!"
- Janet Standen, Director of Consumer Insights, Instant Insights Lab
"This was a home-run type of a conference. If conferences were like this I would have one scheduled every week."
- Jere Carroll, Director Business Development, Casto Travel