Funny Business @ The Millroom Presents Bobcat Goldthwait

Multiple Dates
Event Details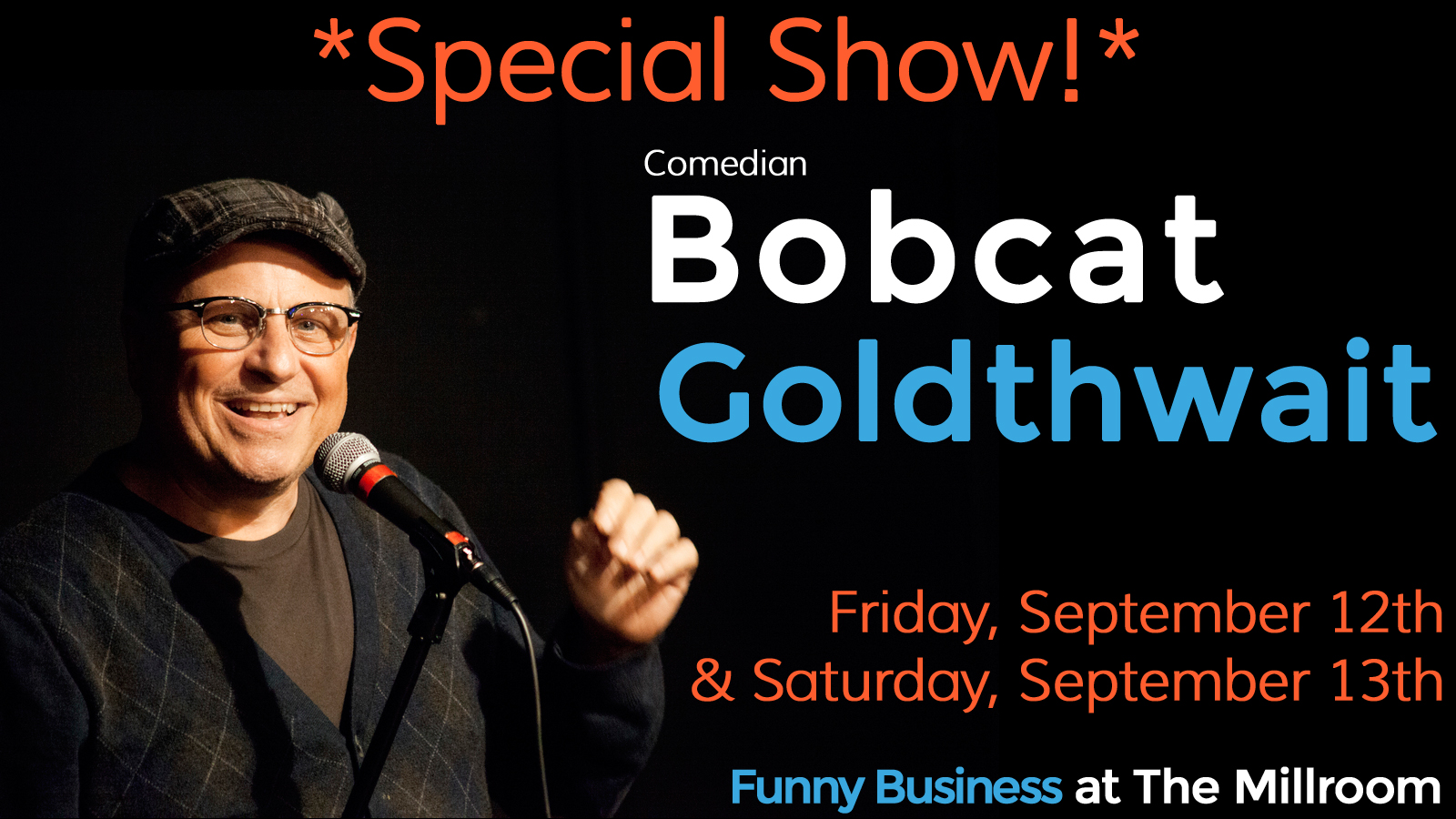 Bobcat Goldthwait @ THE MILLROOM
Friday, September 12th @ 7:00 & 9:30 pm
Saturday, September 13th @ 7:00 & 9:30 pm

Tickets: $20 advance, $22 at the door
Comedian, actor, writer, & director, Bobcat Goldthwait, is on the loose with a new hit movie "God Bless America" and new Showtime special and DVD, "You Don't Look the Same Either".  Over the past several months, Bobcat has been on the creative fast track.  As one of the most recognizable comedians in show business, Goldthwait unleashed his on of a kind brand of comedy in his new Showtime one hour special entitled "You Don't Look the Same Either".  The new stand-up special features riffs on politics, divorce, going broke, and his career as a director of film and TV.  The genre-defying Police Academy alum returns with a self-deprecating and topical instant comedy classic, taking the audience on a hilarious journey through his 30 year career as an eighties icon, to the guy who lit the Tonight Show set on fire... literally!  
Since his first appearance on David Letterman at the age of 20, Bobcat has expanded his resume, directing movies and sharing his behind the camera talents on shows such as: "Jimmy Kimmel Live," "The Demetri Martin Show," "The Chappelle Show," "The Man Show," and "Crank Yankers".  Best known for his unforgettable movies that were huge in the 80s, Bobcat has also starred in several HBO specials and a slew of television appearances too numerous to mention.  Bobcat continues to push the envelope with his unique brand of humor headlining major comedy clubs across the country.
Buying tickets in advanced is highly-recommended. Free parking is available across the street from The Millroom at 66 Asheland Avenue after 6pm. Food and beer will be available.
Funny Business @ The Millroom Presents Bobcat Goldthwait