Description
Use Promo Code: (FUNNY) to Receive $15 Off General Admission
Limited Time Offer.
From SHOWTIME AT THE APOLLO | BET COMICVIEW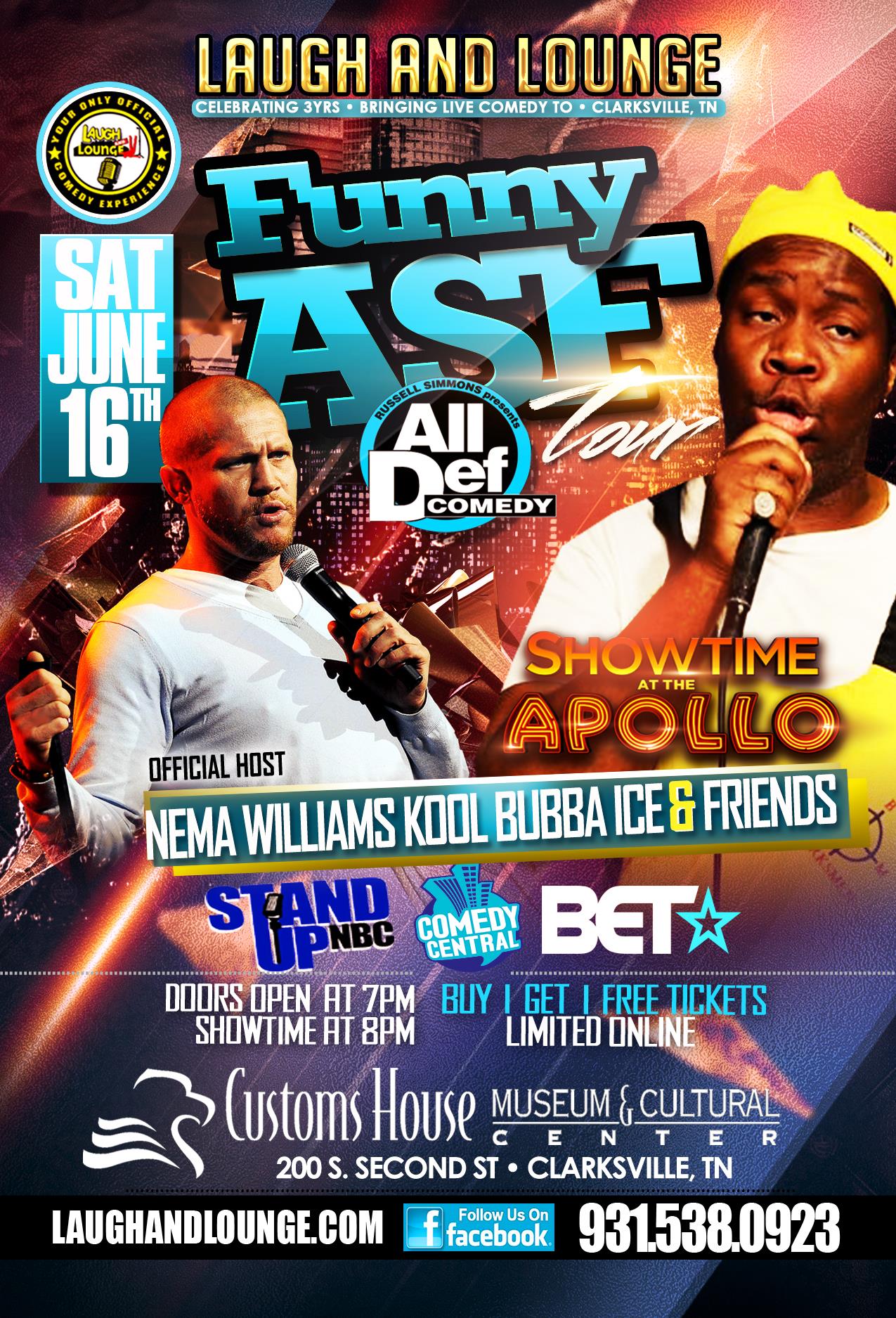 LAUGH AND LOUNGE CELEBRATING 3YRS - BRINGING LIVE COMEDY TO - CLARKSVILLE, TN
Starring Headliner /Comedian: "Kool Bubba Ice"
Born Roger McCobb in Newark, New Jersey, this is one of the funniest comedians and impressionist in the country. Kool Bubba Ice has been doing stand-up comedy since the age of 15. He acquired the nickname Kool Bubba Ice because of his hilarious antics and strange costumes on stage.
He has appeared on many television shows including "The Apollo Comedy Hour" in which he was a cast member, Hardcore TV on HBO, The Richard Bey Show, Russell Simmons Def Comedy Jam, and BET Comic View.
He has also appeared in the films "Rising to the Top" and "Comedy in the Hood".
In addition to his television appearances, he his one of the most requested comedians in the comedy clubs and opening acts for concerts. He has opened for Chris Rock, Chris Tucker, Paul Mooney, Bernie Mac, Bill Belllamy, Steve Harvey, Cedric the Entertainer, Kelly Price, Dave Hollister, Jaheim, and Keith Washington.
His club performances include The Comedy Store, Laugh Factory, and the Improv(s) in Los Angeles, Miami & New York, Uptown Comedy Club, the Boston Comedy Club, Comic Strip, Stand-up New York, The Comedy Connection in Greenbelt, Maryland and The Laugh House in Philadelphia, PA., Uptown Comedy Corner in Atlanta, GA., and now Laugh and Lounge here in Clarksville, TN.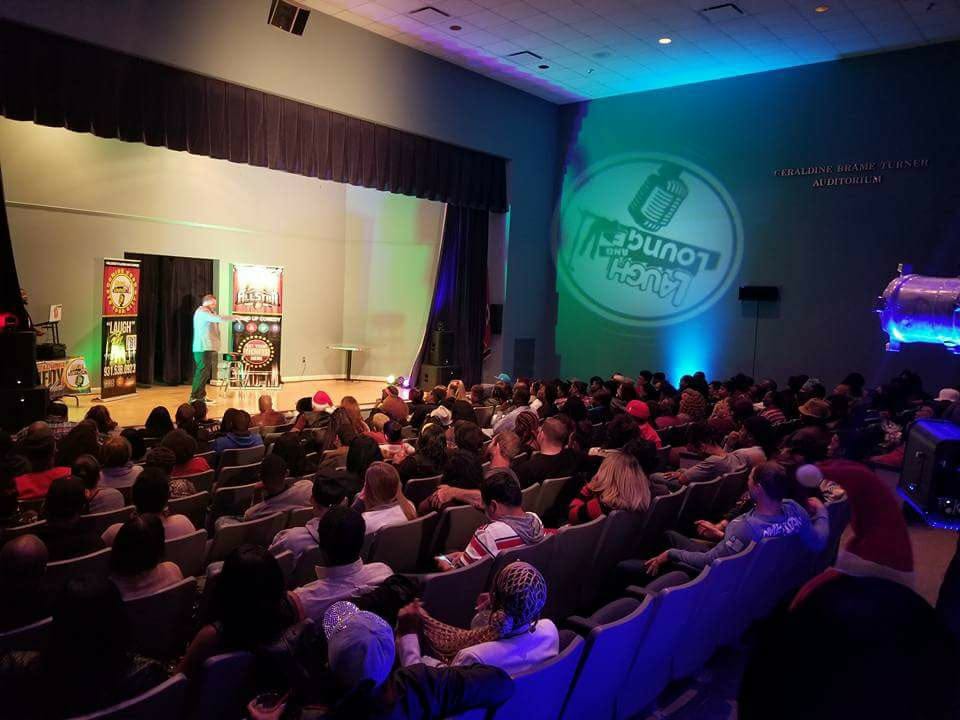 Starring Host /Comedian: "Nema Williams"
He's appeared on Comic View 7 times, on Cedric the Entertainer's "Starting line up", in addition to "Comic Grove" on Comedy Central, "What Should You Do" on Life Time, "Comic Remix" again on Comedy Central and Sean "Puffy" Combs's "Bad Boys of Comedy" for HBO. Recently, Nema has gone back to his theater roots on stage in "I Sing 4 Luv", a gospel play, starring Howard Hewett, James Avery, Dawn Lewis. Nema has been able to return to Asia several times entertaining our military troops in Korea, Japan and Iraq with the USO. Most recently performed on the LOL Comedy Festival on Showtime and Martin Lawrence Presents First Amendment.

Featuring National Touring Comedians & Spoken Word Artist: "BA THE LEWE"
Nashville Native
DOORS OPEN AT 7PM | SHOWTIME 8PM
Staging Sound Lighting Logistics & Event Support | By Flying Fish 9316458140


---
Portion of Proceeds from Laugh and Lounge are donated to IDFA
Clarksville's Nonprofit Dance Academy.

Good Food + Good Drinks + Good Laughs + Good Times = #LAUGHANDLOUNGE
CLARKSVILLE'S ONLY OFFICIAL COMEDY EXPERIENCE...