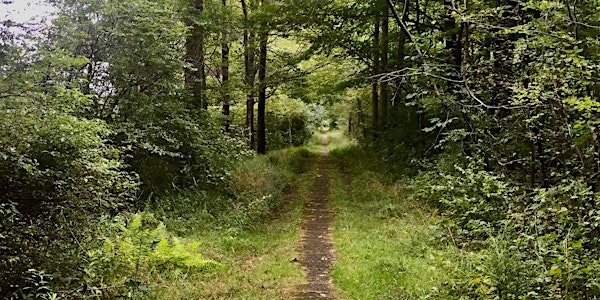 Funeral, Burial, Memorial Officiant Certification Program with Spiritworks, INC
When and where
Location
Beacon Hill Community Room & Penn Forest Natural Burial Park Beacon Hill Community Room Beacon Hill Drive Pittsburgh, PA 15221
Refund Policy
Refunds up to 30 days before event
Eventbrite's fee is nonrefundable.
Description
Due to the national emergency the class has been postponed. Check back for further updates. Or, email me at pdbrown@spiritworks.org and I will keep you on the list and let you know when the class is once again scheduled. In the meantime, please be careful and take care. --Compassionately yours, Tricia
CLASS LOCATIONS:
Friday and Saturday: Beacon Hill Community Room, Beacon Hill Drive, Pittsburgh, PA 15221
Sunday: Penn Forest Natural Burial Park, Verona, PA

CLASS SCHEDULE:
Friday: 5:30PM - 8:30PM
Saturday: 9:00AM - 5:00PM
Sunday: 9:00AM - 1:00PM

The curriculum covers:
• Articulating the Value of the Funeral
• YOU as the Facilitator
• Listening Skills
• Family Meetings
• Making it Personal
• Service Planning
• Creating Sacred Space
• Writing the Service
• Being Mindful of Many Traditions
• Music and Readings Resources
• Composing the Service in Printed Form
• Closing Ceremonies
• Creating and Facilitating Rituals and Ceremonies
• Encouraging Participation
• Presentation Skills
• Reflections on the Occasion or Meditation
• Biography, Life Story, Slide Show, or Video
• Remembrances from Family and Friends
• Closing Words, Prayer, Blessing, Benediction

A LETTER FROM REV. DR. PATRICIA D. BROWN, Director of Spiritworks, Inc. (a 501 c3)
Hello Present and Future Colleagues,
Fewer and fewer people have a religious affiliation nor a pastor, rabbi, imam or other faith-based professional to help them in their grief and officiate at end-of-life events. This is why those who feel called to the work are now being invited to step forward to fill this needed compassionate service.
As a pastor, theologian, university professor and hospice and hospital chaplain I have gained a sound background in the history of ritual, ceremony and funeral traditions in many cultures and religions. I believe that every life has meaning and deserves to be mourned and celebrated. Nothing can take away the grief, but a genuine, well prepared tribute can be a valuable source of healing and ease the pain.
As a burial, funeral and memorial officiant you will learn to create a ceremony that reflects the wishes, beliefs, cultural background and values - religious and non-religious- of your client's loved one and their family.
Through this educational program you will grow proficient at creating an event in an unhurried way with designated family and friends. In collaboration with the family, you will carefully craft a eulogy and create a ceremony that can include music, quotes, readings, unique symbols and rituals. Family and friends may choose to participate in the service or not. Each detail will be cared for and finally approved by the family. Nothing is imposed by you. They have complete choice of and final approval over the ceremony. Above all, the burial service, funeral or memorial will reflect the wishes of the family and the deceased. A funeral allows them to grieve their loss, honor their loved one, and celebrate life.
With compassion, sincerity and great care, you will then officiate at the ceremony in their home or yard, funeral home, crematorium, cemetery or memorial location of their choice. Following the event you will give them a copy of the ceremony as a keepsake.
If what I've said here rings true for you, go to www.spiritworks.org and click on the link that lays out the complete practical participatory program that begins the evening of March 27, all-day March 28, and 9:00AM -1:00PM on March 29.
**Additional work is done on your own timeline and schedule. When certified your information will be posted on the Spiritworks website listing and sent to regional hospices, nursing facilities, hospices and funeral homes.

To complete the certification process:
• Co-facilitate as an officiant from start to completion.
• Demonstrate proficiency by officiating at two services as primary facilitator while under observation.
• Meet for a final one-on-one to discern readiness.
• Compose and submit photo and article for Spiritworks Officiant Listing

REGISTRATION:
To register submit:
• Registration commitment fee of $50.00 - registering here on eventbright
• Resume containing your complete contact information.
• Written statement as to why you wish to be certified as a Officiant.
• The remaining $200 is due at the beginning of class and can be submitted directly (cash, check or credit card)
• Total for the Class: $250

Submit additonal materials to:
Patricia D. Brown, Director of Spiritworks, Inc.
pdbrown@spiritworks.org
412-999-1912
7282 Beacon Hill Drive, Pittsburgh, PA 15221
Spiritworks is a registered 501 C 3 non-profit.