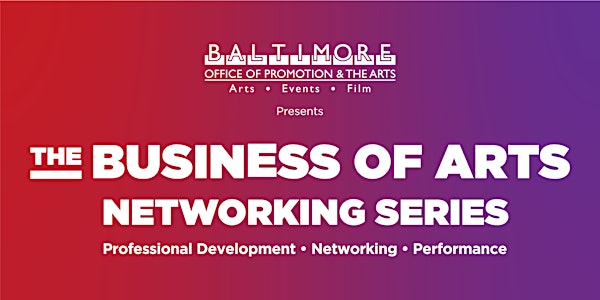 Fundraising- You Can do it! Creating a Network of Wealth and Opportunity
The Baltimore Office of Promotion and The Arts Presents: The Business of Art Networking Series
About this event
The Baltimore Office of Promotion & The Arts (BOPA) presents The Business of Arts Networking Series, a quarterly virtual program aimed at supporting emerging artists and creatives in Baltimore City by providing professional development, networking, performance and showcasing opportunities, and technical support grants (available annually depending on funding). This program is funded by Bank of America and The Maryland State Arts Council. During this particular session, representatives from the Maryland State Arts council will be on hand to discuss funding opportunities for individual artist.
The BOA Networking Series program puts arts professionals in the same room with aspiring artists/creatives to give them resources and guidance on how to develop and sustain their craft. These sessions are designed to provide professional development support to emerging artists/creatives across various disciplines in Baltimore City. Our events will be quarterly and this month's theme is all about financial management, planning, and resources to support individuals with their artistic goals. Sessions take place April 29th and 30th. The sessions are free but registration is required.
Fundraising- You Can do it! Creating a Network of Wealth and Opportunity
If you are just starting out raising funds for your creative work, knowing where to start can be overwhelming. This session is designed to provide artists/creatives with the tools needed to get their projects in front of potential investors as well as the best approaches to raising funds on your own. This presentation will be led by, Award-winning producer, Trevite Willis.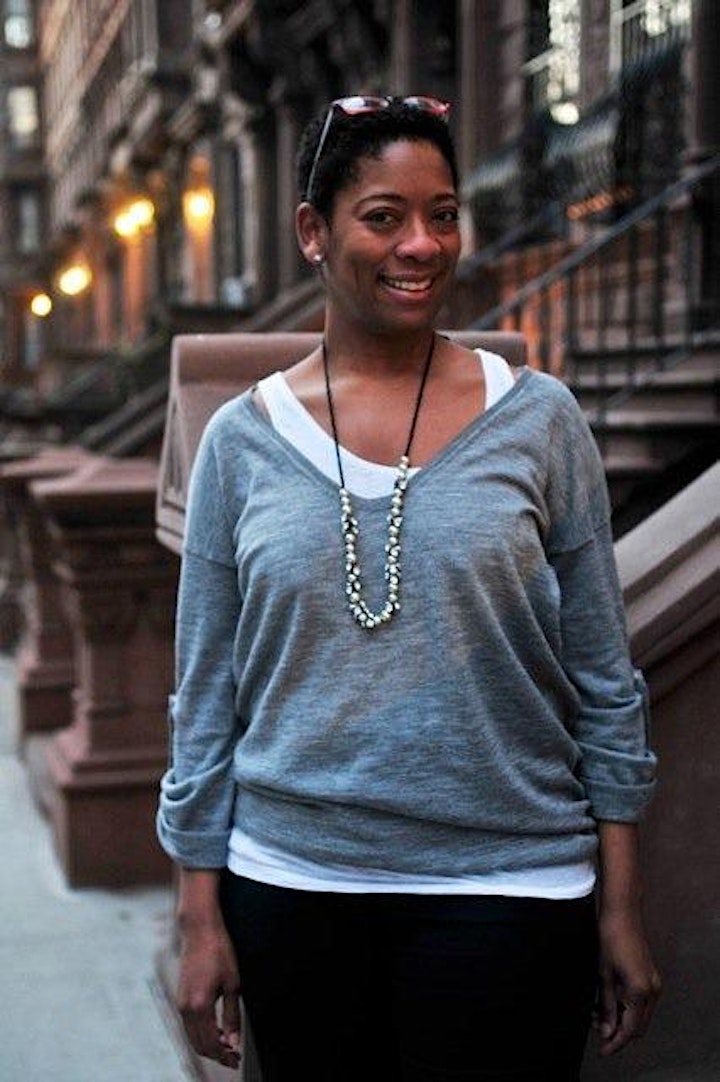 Award-winning producer, Trevite Willis has produced digital content projects, short and feature films since 1999.
Ms. Willis is an executive producer on the Sundance 2020 award-winning film, FORTY YEAR OLD VERSION. She is currently in post production on the 2020 political documentary, BLACK VOTERS MATTER, following civil rights activists LaTosha Brown and Cliff and April Albright as they rallied voters in the general and Georgia's U.S. Senate run-off elections.
Ms. Willis is a producer on a number of projects in production: FRANK BEY:
YOU'RE GONNA MISS ME and LISTEN TO MY HEARTBEAT. She has produced 7 feature films, including CARGO (2017 Amnesty InternationalHuman Rights Prize), BLOOD BOUND, MAYA AND HER LOVER, and CHILDREN OF GOD which had theatrical releases in the US, UK and The Netherlands, won 17 awards, and sold in 24 territories.
In 2018, Ms. Willis launched the Southern Fried Film Festival in Huntsville, Alabama with fellow co-founder, Kelley Reischauer.