Description
Are you looking to globalize your startup & raise funds from US investors?
This BOOT CAMP is for you!
WHY BOSTON?
Boston is home to a thriving web and mobile startup ecosystem.
The intellectual power available, with Harvard, MIT, and 70+ other schools make Boston the academic capital of the world.
For years, Boston has been at or near the top of the list in venture capital invested per capita in the US. Large groups of tech startups are now launching, fueling the city with the highest level of entrepreneurial energy in recent memory.
"Boston attracts a diverse, technologically-fluent workforce focused on solving challenges for the world. We are excited to bring our headquarters to this dynamic and creative city." - GE Chairman and CEO Jeff Immelt
OBJECTIVES.
1. Prepare Startup founders looking to raise a Series A from US Investors.
2. Educate innovators seeking to understand the fundraising process in the USA.
3. Additional benefits include an overview of the local startup ecosystem and meeting investors & mentors.
*Please note final schedule could change due to presentor's availability.
LEGAL TRACK – June 29th Presented By WilmerHale
From Corporate Structure, Transfer of Intellectual Property and even Immigration there are many decisions that can affect your startup possibilities of success. If you are looking to expand to the USA, this Legal Fundamental Session gives you the understanding to make the right decisions.
9:30 – 10:20 – The Right Corporate Structure
10:30 - 11:20 – Transferring your IP from a different Country.
11:30 - 12:30 – Immigration Considerations for Entrepreneurs
12:30 – 1:30 – Lunch
1:30 – 2:30 – Tax Implications for Global Startups
About WilmerHale: WilmerHale provides legal representation across a comprehensive range of practice areas that are critical to the success of our clients.We practice at the very top of the legal profession and offer a cutting-edge blend of capabilities that enables us to handle deals and cases of any size and complexity. With a practice unsurpassed in depth and scope by any other major firm, we have the ability to anticipate obstacles, seize opportunities and get the case resolved or the deal done—and the experience and know-how to prevent it from being undone. We are 1,000 lawyers strong, with 12 offices in the United States, Europe and Asia.

SERIES A FASTRACK – June 28th Presented by The Capital Network
The Capital Network's Series A Fast Track Boot Camp for Post Seed Entrepreneurs is an intensive, interactive half-day seminar providing post seed-stage entrepreneurs an in-depth understanding of what it takes to raise Series A capital.
8:30 - 8:45 - Registration & Breakfast
8:45 – 9:00 - Introductions
9:00 – 10:00 - Funding 2.0 - Options & Strategies in the Post Seed Fundraising Process
10:20 - 11:20 - Negotiating Series A, The Three Headed Monster
11:30 - 12:30 - You have the money, Now What? Planning for Growth Post Series A
12:30 – 1:30 - Lunch with Investors
1:30 – 2:00 - Top Tips From The Mentor Lunch & Ice Cream Social
About the Capital Network: Mentors and Faculty for the day are drawn from New England's Investment and Entrepreneurship Community and include members of the most active Venture Capital firms in the area and have included: Bessemer Ventures, Open View Ventures, HLM Ventures, .406 Ventures, Launch Capital, Good Growth Ventures, Accomplice Ventures & more!
SALES & MARKETING TRACK – June 29th Presented by HubSpot
A critical aspect of a startup's success is its ability to gain and retain new customers. This is particularly critical for startups looking to enter a new market and scale fast. Learn strategies to create an effective Sales & Marketing Strategy from the experts.
9:30 – 10:20 - Identifying your Customer
10:30 - 11:20 - Developing a Marketing Plan
11:30 - 12:30 - From Lead to Customers
12:30 – 1:30 - Lunch
1:30 – 2:30 - CRM Tools & How they can Help
2:40 – 3:40 - B2B Sales Channels
About HubSpot: HubSpot's all-in-one marketing software helps more than 9,000 companies in 50 countries attract leads and convert them into customers. Applications in the software platform include best-in-class lead management, email marketing, marketing automation, marketing analytics, landing pages, blogging, social media marketing, search engine optimization, and website management tools. Having one integrated system enables more than just simplicity – it makes your marketing personalized and incredibly powerful to reach your target audience.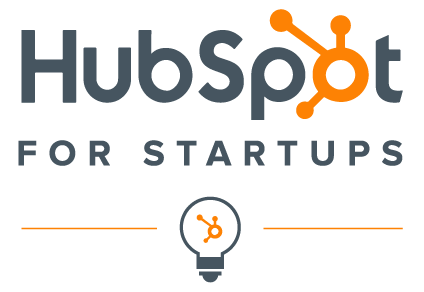 PITCH COMPETITION - June 30th

1. Pitch to Mentors, Peers & Investors
2. Get Feedback on your Idea
3. $3,000 Cash Prize for the Winner
FAQs
What are my transportation/parking options for getting to and from the event?
The cost of the program covers transportation between locations during the program duration.
How can I contact the organizer with any questions?
Please email us at info@plugcambridge.com
What's the refund policy?
30 Days Full Refund, 15 Days 50%,
Is it ok if the name on my ticket or registration doesn't match the person who attends?
Attendance is competitive so we reserve the right to decide participants. For this reason, it is best that the right attendee's register.
Are there scholarships available?
Scholarships available. Send us a video telling us about your startup and why you need the Bootcamp.