Multiple Dates
Fundraising Fundamentals - Wellington Workshop
Description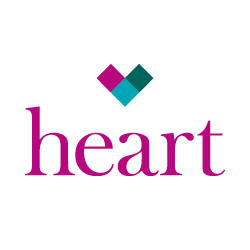 Data and delivery gurus Marketing Impact have teamed up with fundraising strategy and content experts Heart for Causes to present an incredible day of practical workshops designed to take your fundraising to the next level.
In this series of short workshops, we'll cover how to audit previous collateral, develop a comms plan for the next 12 months, delve into the basics of digital fundraising and look at how to optimise fundraising packs to take advantage of the latest in data-driven marketing.
$125 (plus GST) per session. Pick and mix or attend all 4 for a discounted rate of $350 (plus GST). Please note Eventbrite adds a small booking fee.
Workshops are held on Tuesday 19 September.

9.00-10.30 Comprehensive Comms Audit – How-To session
If you find yourself flitting from appeal to appeal without having time to take stock, here's your chance to learn how to do a critical audit of your donor comms to upskill your in-house team and improve results year on year.

Morning tea served

11.00-12.30 Plan a year's worth of donor comms
This is a practical, hands-on session where you will get to plan out a whole year's worth of content and comms for your donors and prospects. You'll come away with a clear idea of what you're going to send to whom and when, and how each piece fits in with the others.

LUNCH BREAK - attendees to provide own lunch

1.30-3.00pm From data to delivery, without breaking the bank
Want to get more personal with donors but not sure if your data, expertise or budget allows it? In this interactive session, we'll cover real-life examples of the latest data-driven marketing. You'll go away with a step by step method to increase your use of personalisation, tips on how to design more efficiently for production and delivery, and key factors to consider when sending donor emails.
Afternoon tea served

3.30-5pm Digital fundraising 101
Do you freeze, bewildered, when it comes to crafting content for online and digital fundraising comms? Fear not – there is a formula, and you'll learn it in this fast-paced, practical presentation on copywriting for digital fundraising. You'll walk away with tips and tricks that you can implement straight away to help boost your online income overnight.

Your presenters
Sessions 1, 2 and 4 will be presented by Dominique Antarakis, head of content strategy at Heart for Causes, a specialist, boutique agency providing content, design, strategy and data services to charities in Australia, New Zealand and Hong Kong. She has presented at FINZ as well as many international conferences, and has run training for more than 40 charities.
Session 3 on data and delivery will be presented by communication experts Lisa Nimmo and Iain Bain from Marketing Impact. Lisa and Iain each have over 10 years of experience developing and delivering personalised communications across mail and email channels.
What previous attendees have had to say:
"I just wanted to express my thanks for a wonderful presentation at FINZ last Thursday. It was informative, inspirational and really enjoyable. Your presentation was a great start and very relatable, my thanks once more."

"Great, concise session with excellent examples, thanks."
"Dominque's presentation style is clear and concise, with plenty of 'highlight' worthy nuggets of wisdom. Her workshops are undoubtedly on the must-do list for any fundraiser or copywriter!"