Description
Join Santiago Merea, co-founder and CEO of Raised Real to Learn How to Fundraise from Corporate Strategic Partners
Corporate strategic investors represent a growing source of capital, representing nearly a third of all U.S. venture deals. The number of strategic investors tripled in the last 5 years! During this presentation Santiago will outline the pros and cons of strategic investors, the way their deals might differ from those from traditional VCs, the potential to turnoff potential acquirers, and strategies to get a deal done. He will also will also field questions from the audience.
This session is for:
Pre-launch (idea to prototype)
Launch (product/service being used by customers)
Growth (scaling customers, products/services and markets)
Hyper Growth (growing your team and expertise at the same time as products/services and customers)
Attendees will learn:
Corporate strategic investors have different intents than traditional VCs
How each corporation is its own world and how to prepare for success
SPEAKER: Santiago Merea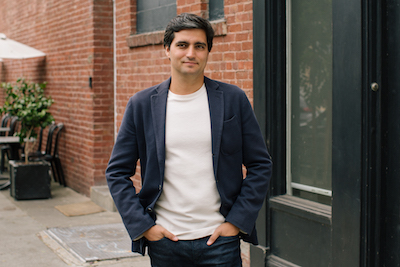 Santiago Merea, Co-founder and CEO of Raised Real
Santiago Merea is a serial entrepreneur passionate about direct-to-consumer brands, consumer behavior, and commerce. He is the CEO and co-founder of Raised Real. Originally from Argentina, Santiago worked in many different types of organizations: for-profit companies, non-profit organizations, senatorial political campaigns, and the US State Department. Santiago is very passionate about product and customer development and he believes that design thinking is changing the way we create products and services. Santiago's previous company Orange Chef, was acquired by Yummly in 2015. Santiago's studies centered around behavioral economics and public opinion research. Santiago is part of Fast Company's 2013 "Who's Next" list of entrepreneurs. He is an advisor and mentor to consumer/technology entrepreneurs and a speaker at global and national events.
---
About the Whole Entrepreneur:
Based on our research and interaction with thousands of global entrepreneurs, the Nasdaq Entrepreneurial Center has identified seven essential founder attributes: Creativity, Vision, Independence, Organization, Communication, Self-Confidence, and Leadership. Our programming is rooted in this philosophy by providing individualized learning paths for founders focused on their abilities as a leader to create long-term, sustainable growth.