Description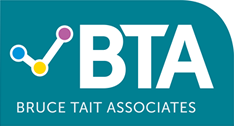 FUNDRAISING ESSENTIALS TRAINING COURSE - A TOOLKIT FOR CHARITIES OF ALL SIZES
What to expect
Delivered by Bruce Tait, Fellow of the Institute of Fundraising, BTA's Fundraising Essentials training course offers you immediate and practical fundraising advice. Bruce will explain how you can increase your fundraising effectiveness and help you plan, communicate and deliver a better Fundraising Plan for your organisation.
Is this course for you?
Fundraising Essentials is designed for third sector staff, volunteers and Trustees who wish to make a big impact on their fundraising and income generation. Bruce will talk you through how to make the most of opportunities with current and potential supporters by:
Creating a Fundraising Plan that works for your organisation
Deciding which types of fundraising are right for you and how to set income targets
Being confident in asking for money
Raising more funds from grant-making trusts and foundations
Creating a compelling Case for Support
Meet your presenter
BTA are one of the biggest and most respected charity consultancies in the UK. Bruce leads BTA's team of third sector experts in helping dozens of Scottish charities improve their fundraising every year. He is an award-winning Director of Fundraising and has been Chief Executive of several Scottish charities.
Bruce was the Chair of the Institute of Fundraising Scotland and was made a Fellow of the Institute in 2016. He has spoken at fundraising conferences throughout the UK, Europe and North America and is recognised as one of the UK's leading experts on helping charities develop their fundraising potential.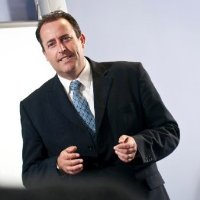 Catering
Join us for coffee and a chat at 9:00am for a 9:30am start. Lunch is not included so feel free to bring something to eat and make the most of a lunch time chat with Bruce. He will be happy to share his experience and expertise and answer your questions.
Accessibility
If you have any additional requirements in order to attend please let us know.
How to contact BTA
If you would like any more information please call us on 01786 542224 or email us at info@brucetaitassociates.com.