Actions and Detail Panel
Fundraiser "Team Believe" Relay for Life
Sat, April 22, 2017, 6:30 PM – 9:00 PM EDT
Description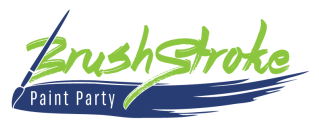 Saturday April 22nd Team Believe continues to fight Cancer
Doors open @ 6:30
Paint 7:00pm - 9:00pm
You select 12x16 stretched canvas or
Wine glasses, stemmed, stemless or pint. Or you can select a vase
$45.00 per person
Who's ready to kick Cancers A$$!!!
Come for a night of friends, drinking, eating and of course...PAINTING!
We have chosen the above painting for several reasons. First we are going to try to fill BOTH, I said it, BOTH studios. We will paint canvas on one side and glasses on the other. You choose your favorite means.
You can paint the ribbon any color you choose to correlate with a certain cancer. We will have color charts available. You can also paint a vase instead of a ribbon if you so choose.

YOU DON'T HAVE TO HAVE ANY ARTISTIC ABILITY! I don't care if you splatter paint all over the canvas, it is a great night filled with food, laughter and alcohol...LOL all to support our ongoing efforts to find a cure for cancer. Many of you know that we have been fighting this battle for almost 20 years now, and we invite you to join us in this battle, on this night, to do what little we can to make a difference.

Smiles
Team Believe

Doors open at 6:30
Cost is &45.00 with Brushtroke gerously donating $20.00 per painting to our funraising efforts.
Chance baskets!!!