Description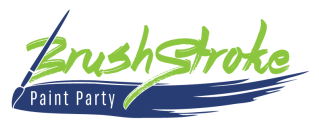 Maple Hill PTO Fundraiser Ornament Painting
Adult Painting Event:
Ornaments– Each person may select the ornaments of their choice, 5 per person. (approximately 30 designs to select from)
Monday December 3rd
7:00pm-9:00pm
Doors open at 6:30pm

Cost: $40 per person
Cash or Checks made payable to BrushStroke. Or you can click here and purchae a ticket. No credit cards accepted at time of event.
Raffles
BYOB & snacks
BrushStroke Paint Party provides: the ornaments, paint, aprons, artist & host
Wine glasses provided to use and ice

Seating is limited to the first 40 people. Sign up by Novmeber 30th
Any questions contact Brushstroke 203-632-5309
Brushstroke Paint Party 197 Church St. Naugatuck