| | |
| --- | --- |
| | |
Event Details
Thanks for visiting my EventBrite Fundraising page!
As you may have gathered from my Facebook and Twitter posts, I've been selected to attend one of the most amazing conferences in the world in September - The Do Lectures. They only allow 40 people to attend (out of several hundred that apply), and I've been lucky enough to have been chosen. Please feel free to check out their site to see what all is involved, including the list of speakers for this year's event.
There is a substantial cost involved and I need your help.
I'm selling many of my personal possessions to make this happen, but there's no way I can do this on my own. So I've decided to give away one piece of my artwork for every $500 raised as a thank you for donating to my cause. The cost of the conference is $3,000, but I've been able to come up with half of that, so I just need an additional $1,500.
Here are the pieces I'll be giving away to three lucky people who donate to my effort: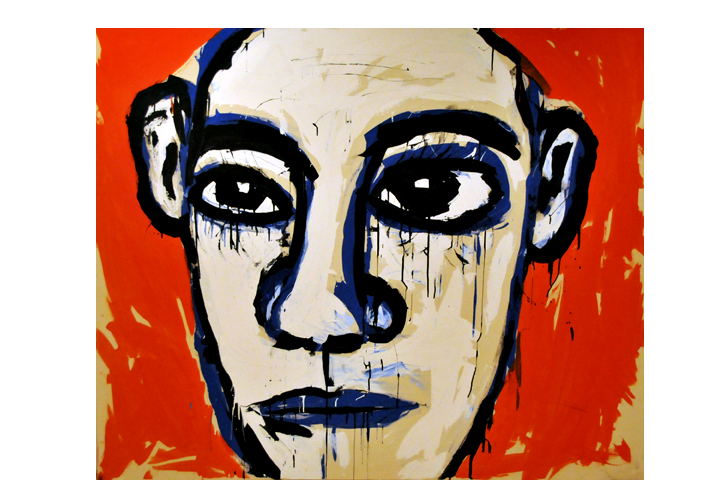 Face #2 by Matt Helt (5'x6') Acrylic on Canvas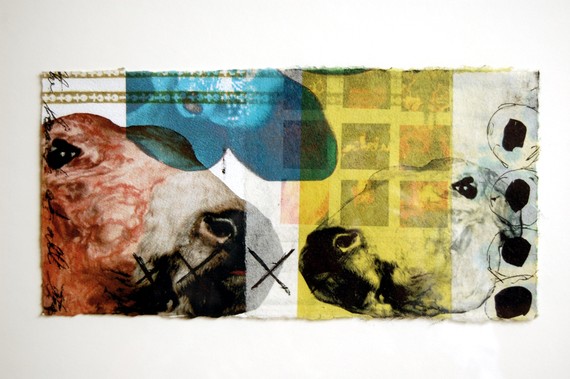 Feed Lot by Matt Helt (11.5"x5.75") Ink on Paper, Framed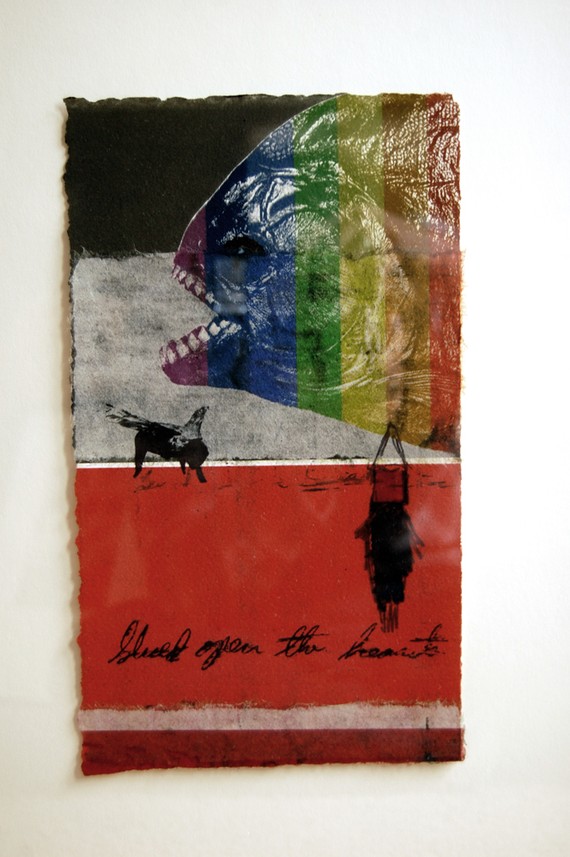 Hearts by Matt Helt (6.5"x11.5") Ink on Paper, Framed.
The suggested donation is $10, which will give you one chance at a piece of artwork. If you're kind enough to donate more, your name will be added for every additional $10 donation. EventBrite does take a fee for facilitating the credit cards, but I'll leave that up to you if you'd like to cover this cost (about $1.50 per $10). If you're out of town and your name is drawn for one of the three pieces, I'll cover the cost to ship one of the small pieces to you. The large face piece will have to go to someone in Omaha due to its size. I'll happily deliver it though.
I'll be ending this fundraiser on July 30. If you feel like spreading the word, please pass this link on to your friends. If you have any questions feel free to send me a note at matthewhelt@shortmail.com.
Thanks in advance for any help you can afford. I hope a chance to win a piece of art is enticing enough to give what you can, but beyond that please know that I've been given an amazing opportunity and your help is greatly appreciated.
One last note - A special thanks goes out to Brian Wetjen and Jill Rizzo for donating Face #2 to this cause. I had given them this piece as a wedding gift a few years ago and they were kind enough to donate it back to me to offer it up as a gift in this fundraiser.
Thanks!
Matt