Fundraiser for Hurricane Harvey reconstruction and rebuilding in Texas

Thursday, September 14, 2017 from 5:30 PM to 8:00 PM (EDT)
Event Details


Monica Dorhoi, antifraud and anticorruption expert with a degree in Executive development and Leadership from Harvard Business School and PhD degree on Antifraud and Anticorruption
 invites you to
  Reception and Fundraiser
for the Hurricane Harvey victims and children affected by domestic violence in the state of Texas.
Location: Vapianos, 1800 M Street, NW, Washignton DC, 20036
Date: September 14, 2017
Time: 5:30 pm - 7:30 pm EST
The 100% of the proceeds are going towards
creating programs for reconstruction and rebuilding in Texas

conducting scientific studies and assessments on the current and future needs in Texas (monthly, quaterly, yearly)

Provide direct stress management and mindfulness meditation classes for the people affected by Hurricane Harvey.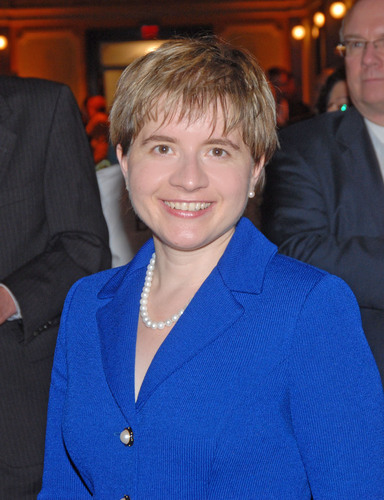 Monica Dorhoi, CEO is an American Vie president in risk management and International Governmetn Relations in international banking sector of united States, international regulatory bodies and Central Banks. Since 2014, Monica Dorhoi is the founder of the award-winning  Dorhoi International Research Center of Washington DC.
Monica Dorhoi is currently writing her 4th book at the European Room at the Library of Congress. the book will reflcet the presetnations made in over 4,000 conferences, meetings and business events of the last decade.
Dorhoi has received awards and recognition for her work on Executive Leaderhip by Harvard University, Duke University, European Commission in Brussels, World Bank, International Monetary Fund, Queen Maxima of the Kingdom of Netherlands, University of Michigan.
Monica Dorhoi team created the most widely used technique of damages in natural and man-made disasters called Damage and Loss Assesment (DALA). DALA is one of the most awarded winning scientific technique used in international development today.
Over 800 members of the World Bank International Monetary Fund Staff Meditation Club have have founded in August 2015 the Dorhoi Meditation Center of Washington DC to support Monica Dorhoi stress management and meditation work. Monica Dorhoi is a world-renowned meditation teacher for the banking sector and chairman of largest organization supporting meditation in corporate world.
See updates at mdorhoi.wordpress.com
Support the award-winning work!
When & Where

Vapianos
1800 M Street, NW
Washington, DC 20006


Thursday, September 14, 2017 from 5:30 PM to 8:00 PM (EDT)
Add to my calendar
Organizer
Dr. Dorhoi has been Sr. Meditation Teacher instructing in Tibetan, Burmese, Chan and Japanese Zen meditation traditions in the last 5 years. Dr Dorhoi taught +1,000 meditation and yoga students at National Defense University, World Bank, International Monetary Fund, International Finance Corporation, Inter-American Development Bank, Asia Development Bank, Georgetown University, George Washington University, and Rotary Club Georgetown Chapter. 
Dr Dorhoi is also the 2014 Ambassador for the American Heart Association, the 2011 co-organizer of the American Heart Association Gala Fundraiser and the 2011, 2012 and 2013 co-organizer of AHA Heart Walk in Washington DC. Dr Dorhoi is also medical staff at the Georgetown University Hospital and a very sought after inspirational speaker delivering lectures and classes. For American Heart Association she organized over 25 events in 3 months on wellness, meditation practices and research.
October 2013 to June 2015, Dr. Dorhoi has been a professor and researcher at John Main Meditation Center of Georgetown University. Dr. Dorhoi organized and taught in long meditation retreats such as the 3 months, 3 days, 3 hours meditation retreat in Jesuit Catholic and Eastern meditation and yoga traditions. Dr. Dorhoi organized meditation sessions program and taught on a weekly basis meditation students.
Dr Dorhoi is a published author on designing meditation programs, retreats and course curricula.