Join us on Monday March 2nd to help Chen Dance Center!
About this Event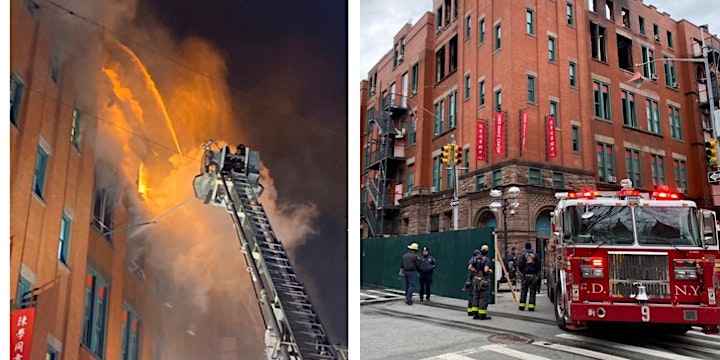 On the eve of January 23, 2020 a 3-alarm fire, which escalated to 5-alarm, tore through 70 Mulberry Street, home to Chen Dance Center. The historic building at 70 Mulberry Street , formerly PS 23, is home to numerous cultural and social service organizations.
For over 40 years, Chen Dance Center has been dedicated to serving the Asian-American and dance communities through arts education. Until the building is restored, all classes and programming will continue at other locations.
Please join us on Monday March 2, 2020 at 6:00pm for cocktails and hors d'oeuvres at Existing Conditions in the West Village.
If you are unable to attend and would like to donate towards the fire recovery, please use: charity.gofundme.com/chendancecenter