Description
Celebrate Community with Limerick Lane, Idlewild Wines, and Marietta Cellars
The Bilbro Brothers invite you to an intimate evening of wine and music for a good cause.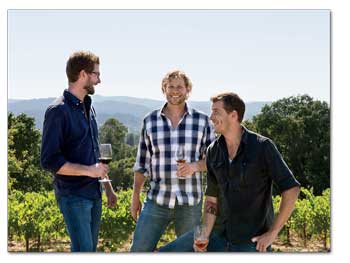 With the recent events that have impacted Sonoma and Napa counties it has been heartwarming to see our wonderful community come together in support of friends and neighbors affected by the fires. Our three wineries have raised $50,000 combined for fire relief and we would like to celebrate in a way that extends the giving a little more.
On December 9th, our friend and awesome reggae artist Mishka, will perform a benefit concert at Limerick Lane to benefit victims of the recent fires in Sonoma County and Napa.
Come enjoy wines from Limerick Lane, Idlewild Wines, and Marietta while being serenaded by laid-back sounds. Appetizers will be served but we recommend enjoying dinner out at one of our fabulous restaurants in the area prior to the show.
When: Saturday, December 9th. Doors open at 6:00, music starts at 7:00
Where: Limerick Lane Cellars, 1023 Limerick Lane, Healdsburg, CA
Tickets: $100 per person – all net proceeds donated to fire victims. Limited to 100 guests.