Event Information
Location
King of Prussia Volunteer Fire Company
170 Allendale Road
King of Prussia, PA 19406
Description
BENEFIT CONCERT & PARTY FOR ED McDADE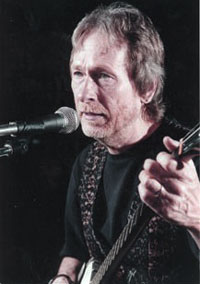 If you know Ed McDade, then you know that he is a wonderful musician, a creative and insightful singer-songwriter; as an artist and as a man, he is one committed to making this planet a cleaner and safer place for all beings who live on it, a place of equality and joy and peace. What you may not know is Ed has been diagnosed with Acute Myeloid Leukemia.

Loving nature as he does, Ed choose natural, alternative treatments—and they are working. But the treatments are expensive and are not covered by insurance.
SO: We are holding a benefit/concert/fund raiser to help defray the cost of Ed's treatments and to celebrate his talent. Ed will play at the event as will a select few of his musician friends, including Jack McDade emcee and singer of the Great American Song Book, Folk singer-songwriter Jackie Tice, violinist/violist Caeli Smith, and her sisters Pascale and Madeline singing original folk-rock compositions, among others.
Finger foods and non-alcoholic beverages will also be served.
You can buy tickets at the door: $30 general admission; $60 benefactors. Children under twelve $15. RSVP to edmcdadebenefitconcert@gmail.com
What can you do to help Ed?
Purchase a ticket here and come to the event on June 7 to give Ed your support!

Tell your friends about the event and bring them along for great food, music, and a great cause!

Donate a basket or something of value for our raffle! Contact Mary Catherine Lowrery, Joanne Rile or Jerry McDade
---
If you prefer to mail a check, make it out to "Ed McDade" and mail to:
Ed McDade Fundraiser
c/o Rile & Gallant Artists
93 Old York Road
Suite 222 Jenkintown Commons
Jenkintown, PA 19046-3925
Date and time
Location
King of Prussia Volunteer Fire Company
170 Allendale Road
King of Prussia, PA 19406