Description
A Fundraiser Benefiting Braddock Tiles
An evening of ART, MUSIC, DRINKS & SNACKS
This fundraising event helps support the Braddock Tiles project - a socially engaged business that produces durable handmade ceramic architectural and fine art tiles. Based in the neighborhood of Braddock, PA and the larger context of post-industrial unemployment, Braddock Tiles is committed to creating job opportunities for its neighbors and providing work readiness programming for young adults.
FEATURING
* Limited Edition Fine Art PRINTS & TILES
- print work featuring contemporary & street artists -- SWOON ~ GAIA ~ CHRIS STAIN ~ JIM KIDD ~ TODD SEELIE

- SWOON designed screen printed tiles along with other fine art tiles and architectural work
* BEER/WINE 21+ & Lite Food/Snacks
Can't make it to this event? Consider making a *tax-deductible* donation! Click the TICKETS button and there's an easy donation option. Thanks for the support!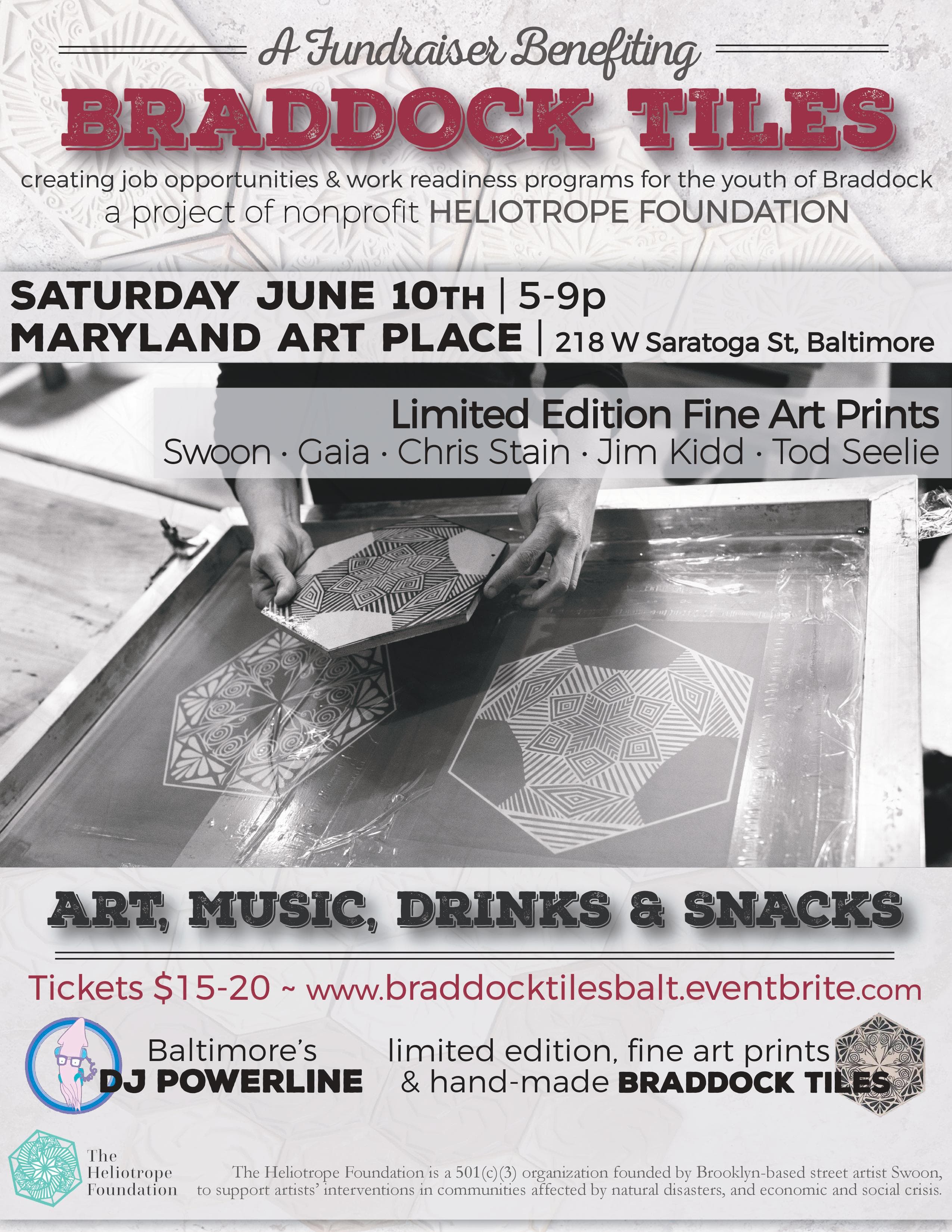 SPONSOR
This event is hosted by Baltimore local, Meredith Spear - a supporter of the arts and most philanthropic endeavors. Her husband, Braddock [the man] was named after Braddock [the place] -- no lie! As he turns 40, we celebrate by bringing support to the good work of Braddock Tiles & the Heliotrope Foundation, but also, awareness of the effects of deindustrialization and engagement on how we can bring restoration to these areas.