Fundraiser at Chipotle for Central California Hemophilia Foundation (CCHF)
About this Event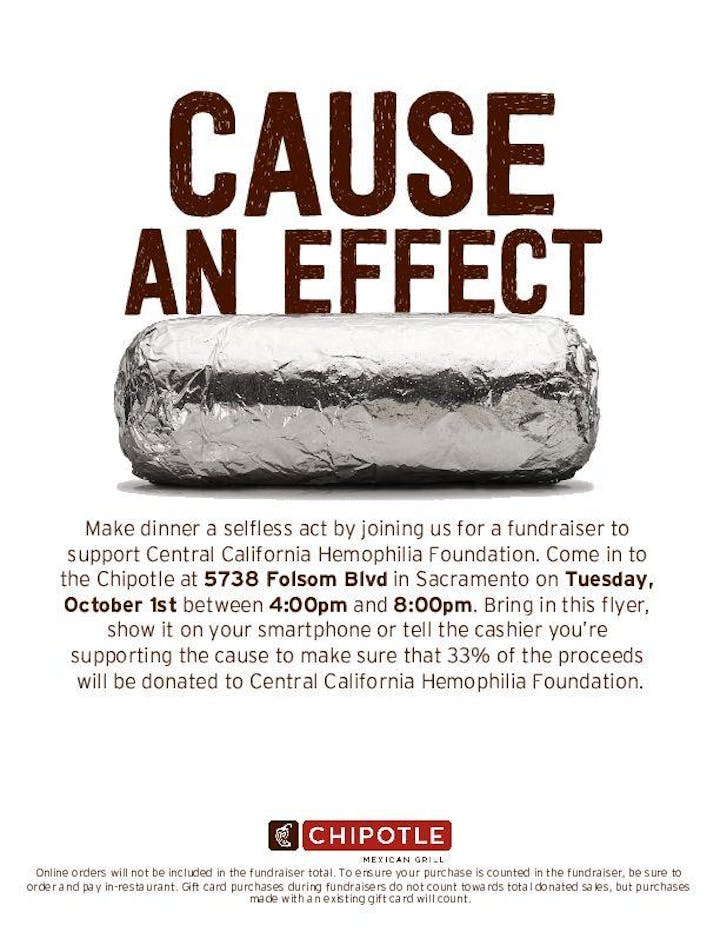 Join us at Chipotle for a fundraiser to support Central California Hemophilia Foundation (CCHF), a 501c3 nonprofit. Just come in to the Chipotle at 5738 Folsom Blvd in Sacramento on Tuesday, October 1st from 4:00pm to 8:00pm.
Bring this flyer, show it on your smartphone or tell the cashier you're supporting the cause to make sure that 33% of the proceeds will be donated to CCHF.
The Central California Hemophilia Foundation is dedicated to improving the quality of care and life for persons impacted by inherited bleeding disorders through education, advocacy and support.
cchfsac.org