Description
Join us for the truth behind crowdfunding, taught by an attorney who specializes in fundraising and two successful fashion entrepenuers who will give the honest truth about the benefits and the drawbacks of using crowdfunding platforms to fund and promote your business.
We'll talk about the new equity crowdfunding platforms (for accredited and non-accredited investors), as well as the pre-order crowdfunding platforms.
The presenters will also share insight on their experience with fundraising through:
Private Investors

Incubators

Convertible Notes

Loans
Presenters:
Julia Zolinsky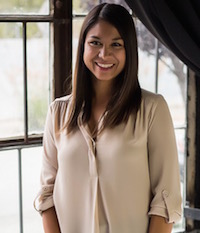 A native of Oakland, California, Julia Zolinsky brings over 10 years of business development, brand partnership and sales experience to the Blackbird Underpinnings team. Julia began her career in nonprofit corporate relations and fundraising, primarily for museums in Southern California and the Bay Area, which equipped her with valuable business skills that have been key to Blackbird Underpinnings' success. Julia had long dreamed of being on the business side of a creative start-up when she met Blackbird Underpinnings co-founder and designer Marin Camille Hood in 2011. The two became fast friends, hatched a plan for an apparel brand that would inspire self-expression through gorgeous underthings, ran a crowdfunding campaign in 2013, and the rest is history.
Mary Going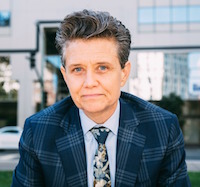 Mary Going is the Founder and CEO of Saint Harridan, a clothing company targeting masculine women and transmen. Prior to starting Saint Harridan, she started and sold two prior businesses, one in e-commerce, the other in web site design. She describes herself as a hustler, builder and tech enthusiast. She is married to Martha Rynberg, Saint Harridan's co-founder. The couple has two children, and live in Oakland, California.
Eric Milliken, Esq.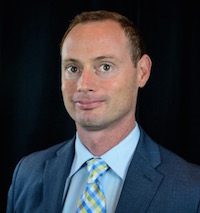 Eric Milliken thrives as an attorney because of his love and passion for his job. He has chosen his profession and area of law deliberately to surround himself with smart, ambitious people who want to change the world.
EXPERIENCE: Milliken served as the Executive Vice President of Soltech Solar, he also worked as a Compliance Officer Centurion Alliance. Milliken's unique practice is driven by his years of experience working in all aspects of businesses, from formation, business development, funding negotiations, SEC compliance, contract negotiations and legal services.
This event is cohosted by nonprofits: Macy's Fashion Incubator San Francisco & PeopleWearSF
For Invitations to Future PeopleWearSF Events, Sign Up for Our Newsletter: http://bit.ly/25duz6R