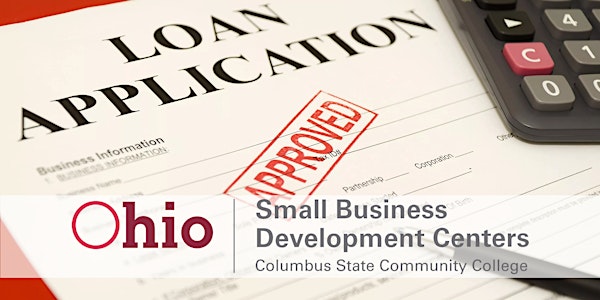 Funding Your Business – The Complete Loan Packaging Process (On-Demand Web
Sales Have Ended
Registrations are closed
Sorry! This session is sold out. Visit https://sbdccolumbus.com/events/ and register for the next available workshop. See you soon!
Getting a loan for your small business can be a challenge but, if you know what you are doing you can greatly increase your odds of success.
About this event
The Ohio SBDC team are experts in helping you understand what you will need and how to deal with your bank. Our SBDC Center facilitated almost $5 million in funding last year for businesses just like yours.
In this on-demand webinar, we will provide you with the skills and understanding to prepare a loan package, suitable to meet the needs of any lender. An overview of the required content, documents, and standard templates will be reviewed and discussed. All preparing you to be confident in your ask for money to start, grow or expand your business.
ADVISOR:
Ellen Harvey, Capital Access Manager, Ohio Small Business Development Center
On-Demand Webinar