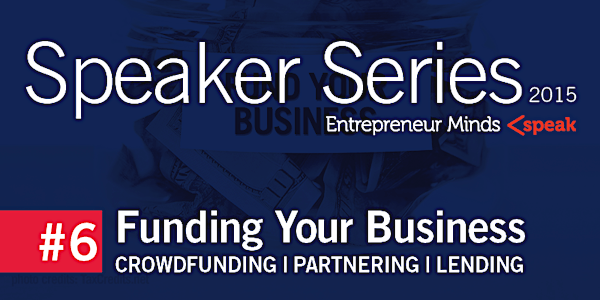 Funding Your Business: Crowdfunding/Partne­ring/Lending - Speaker Series #6
When and where
Location
MADE at the Citadel 8325 NE 2nd Ave Miami, FL 33132
Description
How are you funding your business? Maybe you aren't sure what your options are besides bootstrapping. In this event we will cover several aspects of funding your business. Finding investors through partnerships, crowdfunding, VCs traditional lending and alternative lending for your business. It will be a panel discussion with Q&A.
Our panelists include:
Holika Castillo - Moderator/Traditional Bank Lending
Sachin Bhandari - Head of Miami's Micro Venture Capitalist Group
Alex Holland - Alternative Funding
Tereska Lynam - Venture Capitalist
Crowdfunding - the practice of funding a project or venture by raising monetary contributions from a large number of people, typically via the internet. (i.e. kickstarter)
Partnering - The investor is usually someone for whom the service or product makes sense, is well connected in the industry, and can really bring value in terms of skills, being a power user, or providing social capital for the company.
Alternative Lending/Lending – learn more about banking services, types of loans, common terms and conditions and how to avoid most common mistakes when you get into financing your business' growth.
Venture Capitalist/VC Funding - is financial capital provided to early-stage, high-potential, growth startup companies. The venture capital fund earns money by owning equity in the companies it invests in.