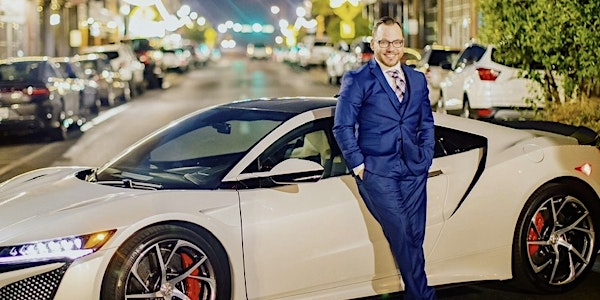 Funding strategies for growing companies and real estate investing
Eric Counts shares his insight on what banks look for when approving applications and help get you ready for the application process.
Date and time
Tuesday, May 30 · 8 - 9pm EDT
Location
West Palm Beach Zoom Link sent upon registration West Palm Beach, FL 00000
About this event
Are you an entrepreneur looking to get access to money to start or grow your company? Are you considering investing in real estate? Join Eric Counts, the owner of CreditNerds and GoGFO, for an informative event on financing strategies for entrepreneurs and real estate investors.
During the event, Eric Counts will share his insight on what banks are looking for when approving applications and help you get yourself ready for the application process. He will cover topics such as loan types, credit scores, financial statements, cash flow, and more. Additionally, he will discuss the best practices for preparing for loan applications and increasing your chances of approval.
Eric Counts is a highly sought-after speaker with more than 15 years of experience in the field. Attendees will leave the event better informed and more prepared to apply for financing or investment opportunities.
If you are looking to grow your company or invest in real estate, this is your chance for an incredible learning experience!
See ya there!
In this event, Eric will be covering:
What banks are really looking for when you apply.
How to make sure you are in the best place to get approved.
Creative ways to fund or grow your business.
As well as how you can use these funds to invest.