Description
All ideas need funding to launch and scale. Not sure where to start? Whether it's a nonprofit or for-profit venture, join us this spring to learn four ways to raise funds for your idea!
The spring 2019 Funding Panel Series will cover four funding strategies. Each event will include a short presentation and a guest expert for Q&A time.
---
Equity Funding:
Thursday, February 14, 2019
Selling a portion of your company is a traditional way of funding tech companies. But is this right for your new venture? During this session, both venture capitalists and angel investors will discuss the process of equity funding and help you answer important questions like:

Is my venture ready for this?

Will I lose control of the company?

How much of my company should I give away?

How do I prepare?
Guest speakers: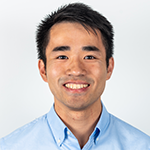 Sherman Leung leads Underscore VC's investments in computer vision, mobile technologies, and ambient intelligence. As a former AI researcher, student-entrepreneur, software engineer, and product manager, Sherman is particularly passionate about supporting researcher-entrepreneurs and product founders. Sherman holds a Bachelor's Degree in Computer Science and a Master's Degree in Management Science & Engineering from Stanford University, where he was also a KPCB Fellow, Greylock X Fellow.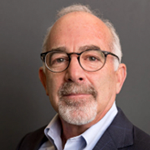 Josh Weiss is an active angel investor focusing on early stage high tech start-ups. He is a member of Hub Angel Investment Group and Launchpad Ventures. He was most recently Vice President, Network Systems Group at SUN Microsystems. Prior to SUN, Weiss was Founder and CEO of Nauticus Networks, a privately held company providing advanced networking products for global data centers. In 2004, Nauticus Networks was acquired by SUN to serve as the foundation for its dynamic data center initiative. At SUN he was responsible for leading an organization of 400 engineers with a budget of $50M. Weiss holds a BS in Electrical Engineering from the University of Delaware and a Master of Science in Computer Science from Boston University.
---


Bootstrapping: Thursday, February 21, 2019
With so many free resources available to entrepreneurs, it's possible to start your new venture without financial resources! Learn how to get your idea up and running without money. During this session, you will learn about strategies such as:
Startup competitions

Venture accelerators

Free entrepreneurial resources
Guest speakers: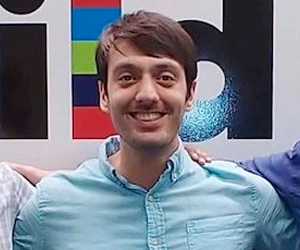 Antonio (Ari) Iaccarino is an English as a Second Language (ESL) teacher turned entrepreneur, or more accurately, a bootstrapped educator transformed to bootstrapped innovator. Ari's time working as a teacher in community colleges, cash-poor non-profits, and high-poverty public schools taught him how to create and maintain community with little money. His startup Ridj-it is an example of how the power of intentional scarcity can help save founders not only from financial missteps but also from missed opportunities to improve products.
---


Funding Your Social Venture: Wednesday, April 3, 2019
Ready to start a social impact venture or nonprofit? Learn about the variety of funding options and strategies available to you and your team. During this session, we will examine important questions such as:

What is the right legal structure?

What grants are right for me?

What is the secret of a successful grant proposal?

How do I attract donations?

How do I make my venture sustainable?
---


Crowdfunding: How to Plan & Launch a Successful Campaign: Thursday, April 4, 2019
Crowdfunding has become an increasingly popular funding strategy for early-stage entrepreneurs, but it's not a guaranteed success. Learn strategies to create an enticing campaign that will resonate with your audience and provide your business with the capital it needs to keep growing! During this session, we will examine important questions such as:
Is crowdfunding right for me?

When is the best time to launch a campaign?

What research should I do prior to launch?

What kind of support or team do I need to create a successful campaign?

What types of rewards should I offer?

What can I do to improve my campaign while it's still live?

I failed to reach my goal- what went wrong?

How can I leverage a successful campaign for follow-up investment?

What are the different types of crowdfunding available?
Guest speaker: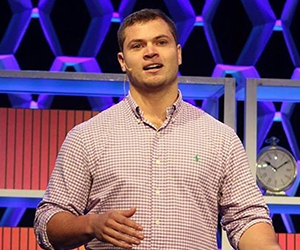 Jacob Dansey, co-founder and CEO of Involved who has raised $75,000 through equity crowdfunding.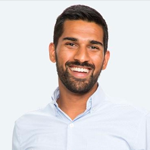 Gihan Amarasiriwardena is the Co-Founder & President of Ministry of Supply, a Boston-based high-performance business wear men's and women's fashion brand launched in 2012. The company's 2012 Kickstarter campaign raised over $400,000 and became the largest amount raised for a fashion product at the time on a Kickstarter project. Early this year, Ministry of Supply run another successful campaign which raised $642,947 on Kickstarter. Gihan is a creative and curious engineer at heart, with an appreciation for aesthetic. He loves developing new, innovative solutions that fuse technology and design. He even set a Guinness World Record for running a half-marathon in a business suit.