Description
Do you think your startup needs investors? Is another funding option right for you? Join us for this dynamic event to learn about funding options for your startup.
This event will start at 5 PM with 1 hour of speed networking with angel investors and VCs where 10 selected teams will have an opportunity to meet with investors to get feedback on their startups and expand their networks.
An informative panel discussion on the different funding options for your business will follow the speed dating portion of the program at 6 PM. You will hear from a great panel of representatives of different funding sources. Following the panel you will have the opportunity to meet with the panelist of your choice in small group sessions for a deeper dive to learn more about that funding options.
The investors and community members participating in the speed dating portion of the program will include the following:
The funding sources and panelists will include the following:

SheStarts is proud to be hosting this event as part of WE BOS week. Check out the other WE BOS events scheduled for the week.
Light food and beverage will be served.
Sponsored by: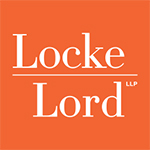 Locke Lord is a full-service, international law firm of more than 20 offices designed to meet clients' needs around the world. The Firm has a history that spans more than 125 years and is a worldwide leader in the middle market sector. Locke Lord advises clients across a broad spectrum of industries including energy, financial services, fund formation, health care, insurance and reinsurance, private equity and venture capital, public finance, real estate, and technology, media and telecommunications, while providing a wealth of experience through its complex litigation, intellectual property, regulatory and transactional teams.