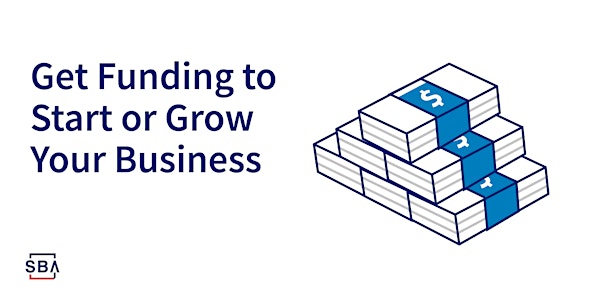 Funding Options for Small Business Webinar
Starting a business? Expanding your business? SBA resources can help you find funds!
About this event
Learn about SBA's guaranty loan programs, expert help available and how to finance your business idea at this informative webinar! Topics include:
how to finance your business
where microloans are available
what to take to your lender
how SBA resource partner mentors and counselors can help
As always, this webinar is open for everyone to attend. Webinar link and event reminders will be emailed after registration. You can also access the webinar on the day of the event by typing https://bit.ly/FundOps82422 into your web browser. See you there!
Questions? Contact SBA Indiana Economic Development Specialist Ronda Crouch at ronda.crouch@sba.gov.