About this Event
*Please contact Digital Peninsula Network to confirm your place after booking. Contact details are below*
This 4-day FULLY FUNDED* WordPress Course will provide you with the basics of web design and demonstrate how to build and manage an optimised and accessible website using templates.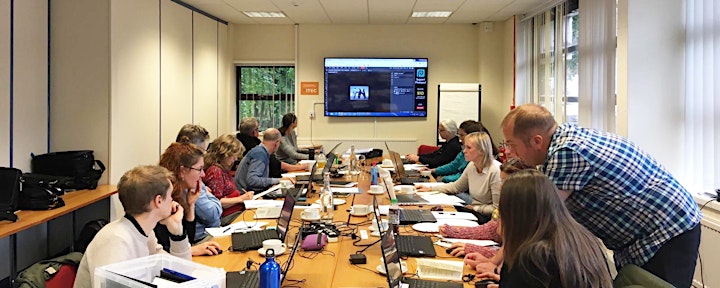 You will learn how to:
Create and start a blog
Add widgets, plug-ins and social media feed.
Create individual website pages
Add news articles and updates
Implement and use different templates
Personalise your website to reflect your brand using colour, headers, fonts and styles
Build a responsive website meeting GDPR and accessibility guidelines
Create and navigate a web menu
Improve understanding of usability design / UX
Learn about image sizes, keywords and voice search recommendations
This training is a great way to learn the basics without too much jargon and with support from a highly experienced tutor. You will also have the opportunity to network and connect with other local businesses.

*REQUIREMENTS*
Due to the funding requirements, you can only join this workshop if you have been properly booked on and allocated the funding by Digital Peninsula Network. Not doing so prior could lead to disappointment. Places are limited, so please contact us:
To verify your place:
T: 01736 333700
E: training@digitalpeninsula.com

Skills Support for the Workforce (SSW) is a programme developed to upskill employees within small and medium-sized enterprises (SMEs) in the South West. We provide recognised accredited qualifications and bespoke training courses to enhance your employees' skills, increase the competitiveness of your business and boost the local economy.
Digital Peninsula Network is part of Serco's network of expert organisations chosen to deliver the SSW programme in your area in partnership with the Swindon and Wiltshire Local Enterprise Partnership (LEP).
Because SSW is co-financed by the European Social Fund (ESF) and the Education and Skills Funding Agency (ESFA), we can support your workforce at no extra cost to your business.