Description
This is an introductory class in project management and will provide practical skills, concepts and techniques that can be applied to plan projects. This training is organized around the ten project management knowledge areas and five processes as defined in the Project Management Body of Knowledge (PMBOK® Guide) - Fifth Edition by the Project Management Institute (PMI®). This training will include class exercises where attendees will learn to prepare project charter, work break down structure, and other essential project management tools. Upon successful completion of this training, students will be eligible to earn certification for seven (7) hours of project management education (PDUs).
This training is one of three in the series of Project Management training. Other trainings include an intermediate and an advanced training. Please see Profile page for more information on the training series and the different levels of training.


Course Objectives

*Understand the fundamental approach and value of Project Management.

*Master standard vocabulary used in project management profession.

*Develop awareness of the Project Management Approach and the Project Management Institute (PMI®)

*Become familiar with Project Management processes and knowledge areas.


Course Overview:

*Project Management process overview
*Project Management Maturity Levels
*Project lifecycle and phases
*Project Management processes
*Project Management knowledge areas
*Project charter
*Work Breakdown Structure (WBS)
*Project scope management
*Communication management
*Stakeholder management
*Project team management
*Risk management processes and tools
*Lessons learned


Course Materials

Attendees will receive a copy of the Project Management Institutes (PMI®) 5th Edition of PMBOK (Project Management Body of Knowledge) Guide and related materials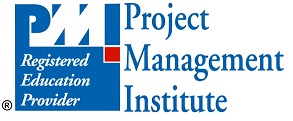 PMI, PMBOK and PMP are registered marks of the Project Management Institute, Inc.