Description
*Doors open at 6 pm for Casual Networking | Event formally commences at 6.30 pm*
Fundamentals of Practical Networking
How often have you heard the saying "It's not what you know but who you know"? or "Your network is your net worth" - We all know how important networking is to our careers but are never taught how to do this at school and university.
For a young professional starting out in the corporate world, networking can often seem daunting. Quite often you don't know where to start, don't know what you can offer or why people would even want to know you.
The good news is that you're not alone and that networking does not have to be a chore, and if done well, can be deeply rewarding not only professionally but also personally.
Join Jeffery as he shares his learning over the last 10 years meeting countless amazing people through his professional and personal life. He will lead the discussion around the mindset and skillsets required to get started with networking for your career success.
Meet Our Presenter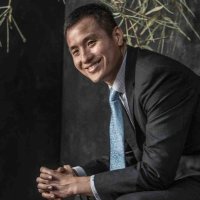 Jeffery founded the Sydney Professional Development Forum as a vehicle to help out young professionals just like himself to navigate through the complexities of the modern Australian workplace.
Since its inception in 2007, the forum has hosted multitudes of successful, passionate and inspiring leaders including the likes of former NSW Premier Mike Baird and Australian of the Year Lt. Gen David Morrison AO. Through this journey, Jeffery developed a passion for empowering the multitudes of culturally diverse talent in order to unlock their leadership potential.
During the day, Jeffery works as a sales and strategy professional in a global telco looking after enterprise and government clients for the past 15 years.
He has lived in Taiwan and New Zealand before migrating to Sydney where he currently lives with his wife and two young boys. He is a mad fan of basketball – something he manages to fit in between juggling his work, family and other commitments
---
Our Venue Sponsor – Haymarket HQ
Haymarket HQ is Australia's first dedicated co-working space with a strategic focus on Asia and the opportunities presented by the region's economic and technological renaissance. A not-for-profit dedicated to showcasing and harnessing Asian-Australian talent, innovation, and leadership.
Haymarket HQ is located in the heart of Sydney's Chinatown and has around 70 desks spaces as well as meeting, workshop, and function spaces.
---
Who Are We? – Professional Development Forum
Driven by individuals who love to help others, the Professional Development Forum aims to enrich the professional and interpersonal skills of budding professionals; through workshops, seminars, networking events and more.
Find out more about us at our website:
www.professionaldevelopmentforum.org