Fundamentals of Photography Class (Indy, February)

Weekly Event - Every Wednesday: 6:00 PM to 8:00 PM (EST)
Event Details
Sessions: 4 class sessions, each 2 hours in length
Price: $135.35 ($130 + $5 full-color course handbook & tax)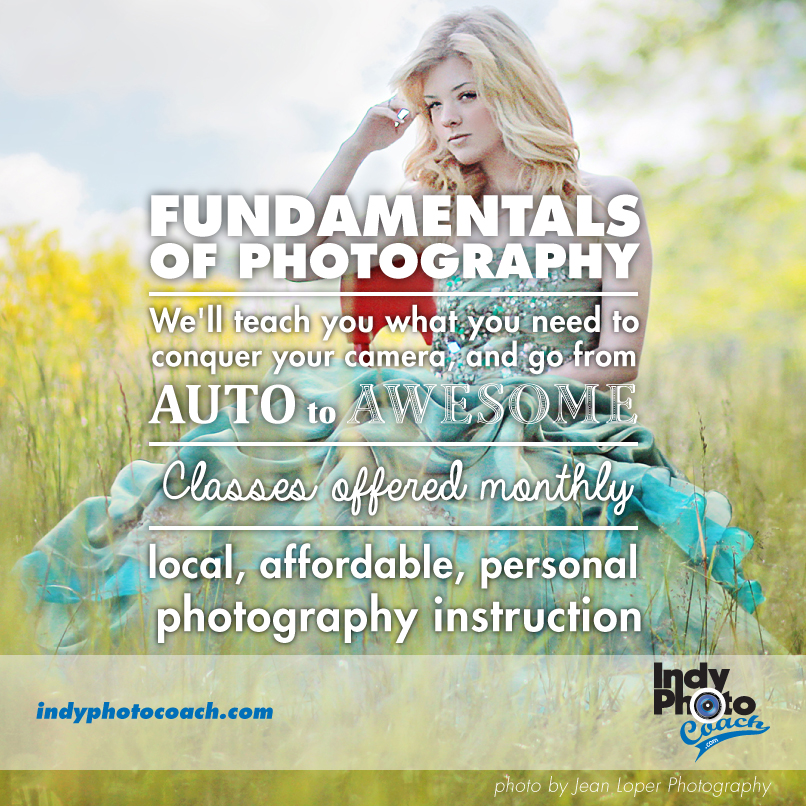 There is a lot of science that goes into photography... don't let it scare you! Depth-of-field, shutter speeds, F-stops, film speeds, lenses, just to name a few aspects. This class is designed as a "crash-course" to help you understand these complex topics, along with some hands-on time shooting outdoors, practicing learned skills.
Fundamentals of Photography is a great class for introducing beginners to the principles of photography. More experienced photographers will appreciate the reinforcement of these principles, while gaining an understanding of the workings of a dSLR camera. During these 4 weeks you'll gain confidence and abilities to improve photo-taking of your favorite subjects.
Required Equipment: DSLR Camera (Digital Single Lens Reflex) or Mirrorless Camera
Suggested equipment: Camera manual
Pre-requisites: None
Only 10 spots per class! Small classes with lots of instructor interaction.
Where

Mo' Joe Coffee House
222 West Michigan Street
Indianapolis, IN 46204


Weekly Event - Every Wednesday: 6:00 PM to 8:00 PM (EST)
Add to my calendar
Organizer
Indy Photo Coach is a unique photography school focused on offering personal instruction and exciting photography opportunities to Greater-Indianapolis area residents at an affordable price. IPC has created a community of photographers by implementing our instructors' passion for photography and face-to-face learning.
IPC's mission is to provide a unique, affordable, hands-on experience for individuals and groups interested in improving their digital photography skills by connecting them with expert photographers.
Since our start as Indianapolis' first consumer-focused digital photography school in 2008, we have grown to serve thousands of local photo enthusiasts. We are proud of the fact that many semi-professional and professional photographers in and around Indianapolis got their start with IPC. The deep knowledge pool that our instructors and classes provide keep students coming back. And, the supportive environment that we foster allows our students to forge friendships that outlive the classroom.