Aerated Static Pile Technology is touted as lower cost and easier to use. Learn all about it, see if it's for you and how to get started
About this event
The NJCC is excited to present a course focusing on learning the fundamentals of ASP (Aerated Static Pile) Composting.
ASP/EASP (extended ASP) composting is one of the foremost technologies touted to reduce organics recycling costs, and improve your processing times and capabilities. This course, designed for Farmers, Compost Operators, municipalities, consultants and more will allow you to understand if ASP is for you, how it works and what you need to do to either get started or improve your current processes. Including a hands on site- demonstration.
Earn your Rutgers Continuing education credits and USCC Compost education credits! This course is eligible for up to 9 Professional Development Hours (PDHs) from the US Composting Council. Learn more about the USCC Professional Credentials Program.
Course lecturer: Peter Moon
Peter has over 35 years of consulting experience, over two decades of which is specific to organics waste management. Peter started O2Compost in 1996 and since that time, has designed and constructed over 500 aerated compost systems for municipal, institutional and agricultural facilities. I am a licensed civil engineer in the State of WA. O2Compost has evolved over the years to become a recognized leader in training owners / operators the Aerated Static Pile Method of Composting.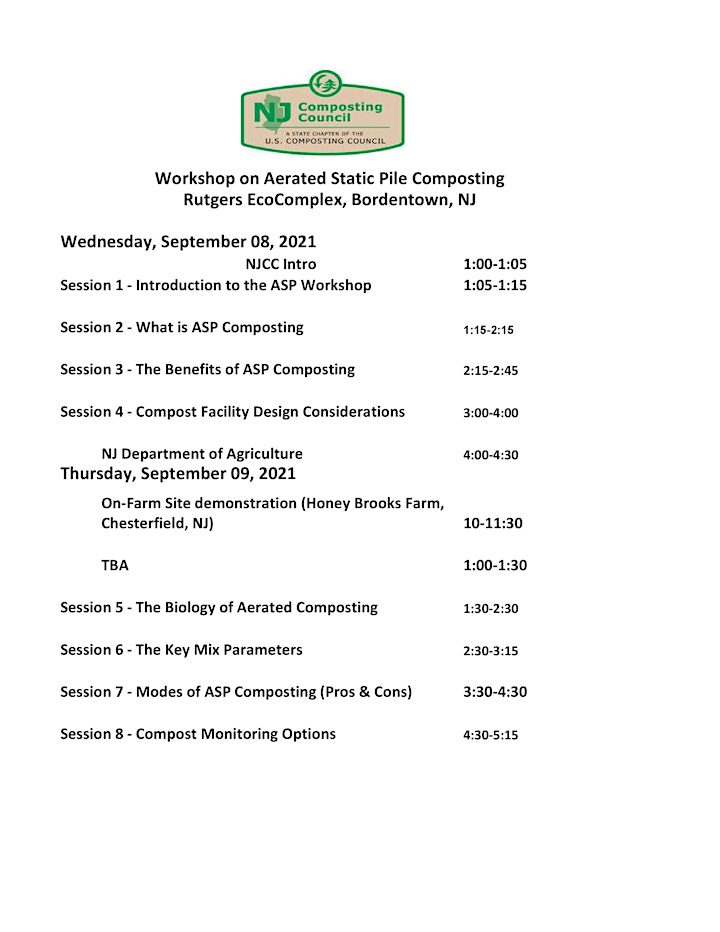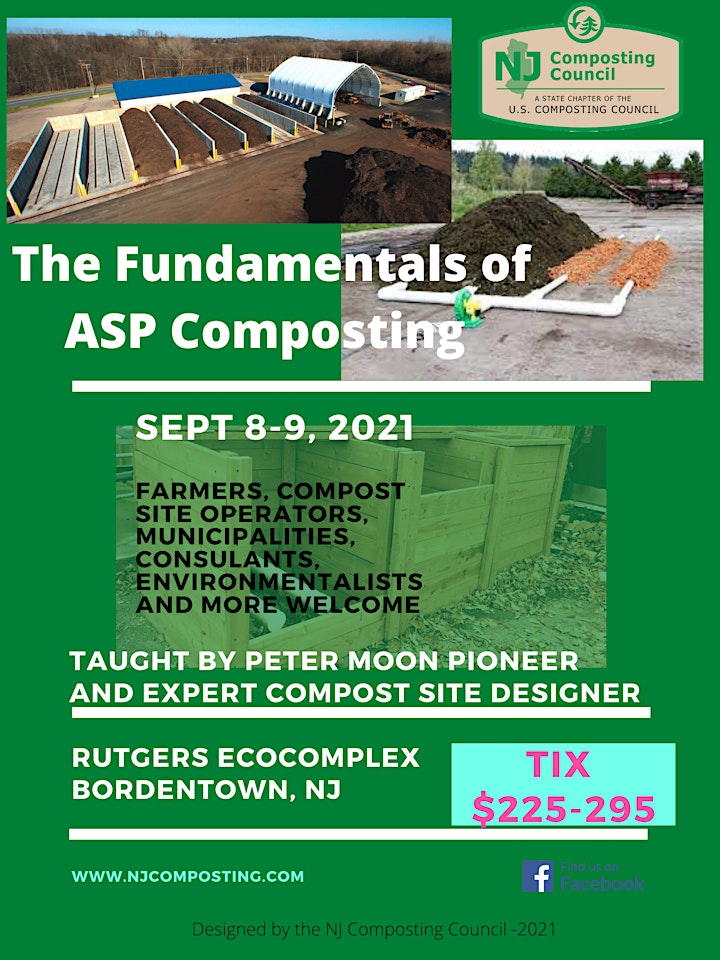 Organizer of Fundamentals of ASP Composting
The NJ Composting Council, a nonprofit industry group, advances compost manufacturing, compost utilization, and Organics Recycling to benefit our members, society, and the environment.
We believe compost manufacturing and compost utilization are central to Organics Recycling, creating healthy soils, supporting community gardens, clean air and water, and a sustainable society.