Fundamental Lean Awareness offered in India

Weekly Event - Every Friday: 9:00 AM (IST)
Event Details
In this workshop you will be introduced to the basic techniques, methods, and analysis of Lean through a mixture of lectures, videos, discussions, and interactions. By applying the principles, the "Hands on" activity based simulation will help you experience for yourself the concepts of flow, pull, takt time, kaizen, and work cell design in a total business system context.

This one-day hands-on workshop is designed for individuals and teams that want to gain a better understanding of the components and underlying philosophy of Lean and how the elements and philosophy work together to create a Lean Enterprise.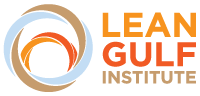 This event is brought to you by the Lean Gulf Institute (LGI).   LGI interacts and collaborates with select innovative Lean thinkers across the globe to share information and accelerate the diffusion of lean knowledge and lean transformations in the Gulf in order to assist Gulf enterprises in meeting today's challenges in a competitive, ever changing world.
Where

India - Location to be announced;




Weekly Event - Every Friday: 9:00 AM (IST)
Add to my calendar
Organizer
The Lean Gulf Institute (LGI) brings globally competitive performance improvement practices based on Lean principles to the Gulf and beyond.  We are an institute and do not operate as a typical consulting or training firm. Our goal is to get our clients up and running with Lean and to assist them in developing their own internally based Lean expertise. Although we offer limited public sessions, our training is most effective for groups as small as 8 at our clients place of work.