Description
In this seminar, clinicians will gain a deeper awareness of the ways inflammation, hormone imbalance and nutrition can influence overall vitality.Dr. Bond will offer nutritional, musculoskeletal and lifestyle strategies from a functional wellness perspective with the goal of improving patient outcomes.
Topics Discussed Include:
• The Digestive System
• The Endocrine System
• Female Health

• The Immune System
• Blood Sugar and Weight Management

• The Aging Brain

• New, cutting edge information and much more!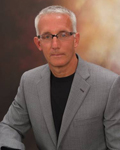 Dr. Bond is one of the most sought-after speakers on nutrition and complementary care. His extensive knowledge of nutrition and physiology, coupled with his dynamic, empowering and motivating style, makes his live appearances memorable and informative. You will be able to immediately implement the practical knowledge you've learned from Dr. Bond on Monday.
If you have any questions about this event please call 512-440-1010.
Find out about our other events at www.spcentex.com.