Functional Medicine Seminar with Chris Kresser

Saturday, September 19, 2015 from 10:00 AM to 4:00 PM (EDT)
Event Details
EVENT DETAILS
Chris Kresser is a globally recognized leader in the fields of ancestral health, Paleo nutrition, and functional and integrative medicine. In this special event he will share his latest research and clinical experience, and answer questions on the following topics:
New trends that will define the future of medicine

The crucial role of the exposome in human health and disease

A comprehensive systems model of functional medicine

How to structure and layer a treatment for maximum efficacy

How to customize nutrition plans for individual needs

Q&A
All attendees will receive a free paleo lunch and free access to 14Four, Chris' popular five-week program that will help you find more energy, better sleep, a happier tummy, and a brighter mood.
This event is open to the general public, you do not need to be a medical practitioner to attend.
LUNCH
You'll enjoy a delicious paleo lunch of sliced roast Berkshire pork loin* with huckleberries, fresh lavender-olive oil roasted seasonal vegetables Harvest Lane Farms and seasonal fresh fruit from Harvest Lane Farms.
*There will also be chicken available for those that do not eat pork.
PARKING
There is a free parking garage attached to the building with ample parking.
LODGING
Coming from out of town? The Hampton Inn is the closest hotel to the venue (approximately a 5 minute walk). There are also nice Bed & Breakfast options in the area.
ABOUT EPHRATA
Ephrata is a small town located in Northern Lancaster County, Pennsylvania. Lancaster County is famous for the Amish. The main Amish tourist attractions are about a twenty minute drive from Ephrata. Another popular attraction is an amusement park, Hershey Park located in Hershey, PA (about a 30 minute drive from Ephrata). Adamstown, the antique capital of the world, is another popular attraction, is about 10 minutes from Ephrata.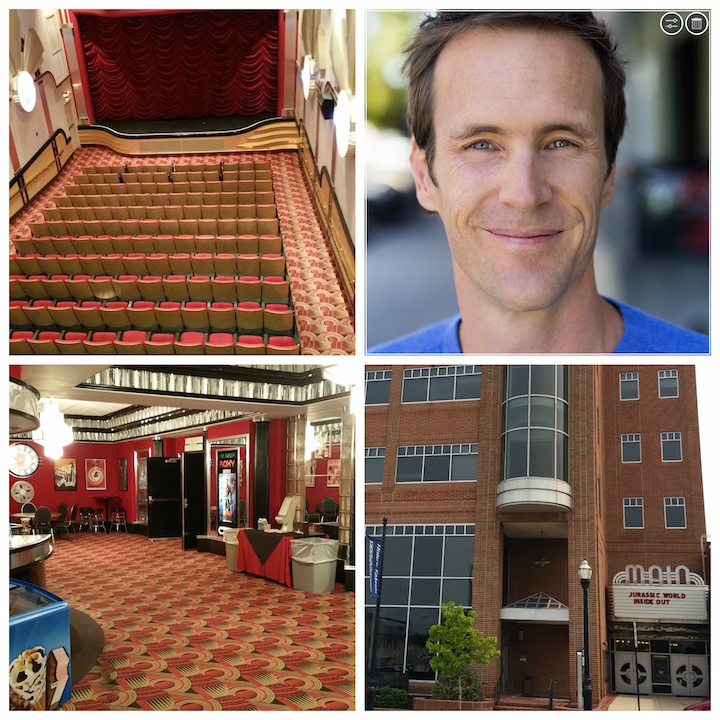 HOSTED BY
Dr. Lee Laush & Dr. Michele Lausch
Proactive Pain Relief & Wellness
Ephrara, PA 17522
717-733-6866
www.drlauschblog.com 
When & Where

Lily's On Main
124 East Main Street
Ephrata, PA 17522


Saturday, September 19, 2015 from 10:00 AM to 4:00 PM (EDT)
Add to my calendar
Organizer
Chris Kresser, M.S., L.Ac is a globally recognized leader in the fields of ancestral health, Paleo nutrition, and functional and integrative medicine. He is the creator of ChrisKresser.com, one of the top 25 natural health sites in the world, and the author of the New York Times best seller, Your Personal Paleo Code (published in paperback in December 2014 as The Paleo Cure).
Chris's work is informed by his own experience recovering from a chronic, complex illness which began while he was traveling in Southeast Asia in his early 20s. After seeing more than twenty doctors around the world and spending thousands of dollars in an effort to diagnose and treat his condition, Chris decided to take his health into his own hands. Through extensive study and research, continual self-experimentation, and formal training in integrative medicine, he recovered from this debilitating illness and went on to share what he learned with others through his popular blog, podcast, and private practice.
Chris teaches and practices functional medicine, a personalized approach to health care that recognizes the biological uniqueness of each patient. In contrast to conventional care, which is almost entirely focused on suppressing symptoms, functional medicine eliminates symptoms by addressing the underlying cause of a problem. It is an evidence-based field of health care that views the body as an interconnected whole, and recognizes the importance of these connections in health and disease.
Chris lives in Berkeley, CA with his wife and daughter.