**MANHATTAN MEETUP SPECIAL GUEST - DR ADRIANO BORGNA **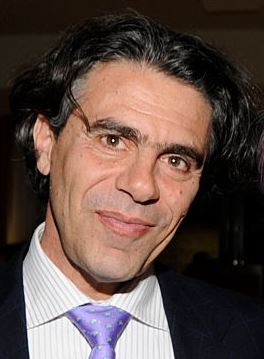 Dr. Adriano Borgna LAc is an Italian physician, a licensed acupuncturist in New York state, a NADA (National Association for Drug detox with Acupuncture) detox specialist, and he has a diploma as a Bio-dynamic Farmer. He sits on the board of directors for the ATPS (Ancient Taoist Practice Society) of New York and has dedicated the last 15 years to the investigation of the new environmental factors that can cause or contribute to illness. Dr. Borgna is a faculty member at the Pacific College of Oriental Medicine (NY campus) as well as at the Swedish Institute, and he has a private practice in the West Village in NYC.

**CATERING PROVIDED BY ANDREA RAMIREZ OF TRUE NOURISHMENT**
Andrea teaches people how to use food to recover from chronic illness. In practice since 2005, she is one of a very few truly hands-on nutrition coaches. With expertise in every aspect of ancestral nutrition, Andrea is equally comfortable coaching, creating menus, and cooking for her clients. 
Andrea is an Integrative Nutrition Coach and a certified GAPS practitioner. She has trained with several expert practitioners, including Dr. Tom Cowan, Dr. Mona Lisa Schulz, and Chris Kresser.
---
Topic: Evolution of Environmental Medicine
Evolution Medicine is excited to bring to you its first Functional Forum based on the emerging field of Environmental Medicine. This topic came sharply into focus before 2015 when two major medical institutions, including the Endocrine Society, announced an important position on toxins in the environment and their harm towards health. For this episode of the forum, we traveled to the Environmental Health Symposium in San Diego, California to hear from experts and leaders in the field, not only in the clinical developed delivery of Environmental Medicine but also, the clinical focus- the day to day clinical operations of Environmental Medicine. We, also, include some new innovations and how we can make this scalable and available to everyone. The title of this conference was called NeuroInflammation; The Elephant in the Waiting Room.
The keynote for this conference is one of the leaders in the field of Environmental Medicine, Dr. Walter Crinnion. He is a naturopathic doctor who has been a leading educator in the field of Environmental Medicine for three decades. Walter Crinnion will be delivering part of his keynote on Neuroinflammation, one of the major causes of chronic disease. Joining Dr. Crinnion are a number of Naturopathic doctors who have been dedicated to the field of Environmental Medicine, like Dr. Lyn Patrick, Dr. Hyla Cass, and Dr. Jill Carnahan, Dr. Aviad Elgez, and Dr. Marisol Teijeiro
Dr. Marisol Teijeiro will be interviewed about her ingenious 'Community on a Cleanse", a 200 person group detox that she leads twice a year for her whole community. The episode will be an hour long and we are actively encouraging everyone to watch the episode within a community (at least one other provider). You can find one in your local area or you can start your own meet up.