Description
November 2017 Functional Forum Meetup

The Evolution of Medicine is thrilled to announce its first forum on one of the most interesting, timely, and controversial topics in medicine: medical cannabis. At the genesis of the functional and integrative medicine movement in the 1960's, there were a number of doctors who realized that cannabis was a powerful herb and had significant healing properties. This led to the further discussion of other herbs and other natural compounds that could affect health in a meaningful way. In this forum, we will look at all aspects to do with medical cannabis. This information is useful whether you are in America or in any other country around the world. We look forward to a really exciting forum. We will be watching the featured presentation from this episode of the Functional Forum.
Raphael Mechoulam, Ph.D. Dr. Mechoulam is a pioneer in the field of cannabis research and the godfather of research into the endocannabinoid system. He is an organic chemist and professor of medicinal chemistry at the Hebrew University of Jerusalem in Israel.
Live Presentation

Lisa Tipton is currently a member of Seven Point's Educational Outreach Team. In addition to being on the Seven Point team, Lisa is a Holistic Health Practitioner and has partnered with various healthcare facilities utilizing her multiple skill sets, all focused on holistic strategies to prevent illness and maintain optimal health. Her certificates of training include Holistic Health Practitioner, Holistic Nutrition Consultant, and Practitioner & Anti-Aging Regulation Specialist. Additionally, Lisa is certified in Homeopathy, Corporate/Life Coaching, and is a Yoga instructor and Reiki Master. Lisa became a patient in the Medical Cannabis Pilot Program in 2015 and has since immersed herself in medical cannabis education, patient outreach & registration, and further training including attending CannMed 2017, a two-day medical cannabis conference with nationally and internationally leading physicians and scientists, at Harvard Medical School.
How to Use Cannabis to Find Relief Naturally from Pain and Get Away from Opiates
The Endocannabinoid System

Cannabis as Medicine

How to use cannabis for pain and other approved conditions

Why cannabis is so effective for pain relief

Understand cannabis dosing for pain

Decide which applications and delivery methods will work best for your type of pain

Understand THC, CBD, & how they work together for pain relief

How you can use cannabis to reduce or eliminate opioid use

Patient & Caregiver Registration Process

Services provided by Seven Point
Agenda
6:30-7:00 Introductions, Food, & Networking (Dinner provided by this month's sponsor Metagenics.)
7:00-7:20 Functional Forum overview
7:20-7:40 Local Guest Speaker: Lisa Tipton
7:40-8:30 Networking
PARKING:
There is parking across the street for $4
Why Attend a Meetup?
One of the biggest frustrations we hear from practitioners who practice the type of medicine that you do, is that you feel isolated from the rest of their medical community who don't "get" the true value of what you offer. The purpose of the Functional Forum local meetup groups is to help you to develop a community of practitioners in your area who "get it", to build your referral network, add value to your practice, your community, and the movement at large.

Anyone can tune into our Functional Forum event via livestream. What really excites us is when our events create dialogue between practitioners that are sharing best practices, asking tough questions, and helping each other to create the greatest impact with their patients and communities. It gives you the opportunity to not only network but also, keep your finger on the pulse of what's happening in your own healthcare community.
---
Meetup Sponsors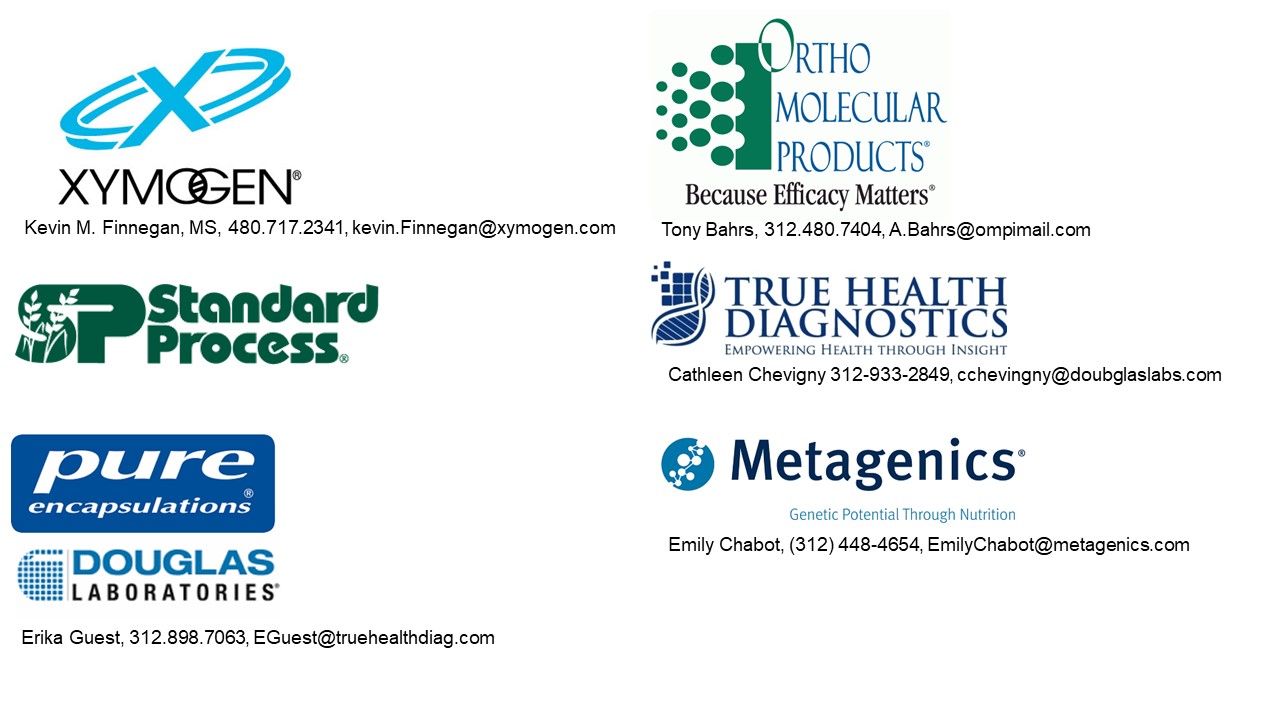 As part of our educational mission, the Evolution of Medicine will also email you resources on clinical, practice development and other relevant topics for practitioners in functional integrative medicine. As a reminder, you can always adjust email frequency in the footer of each email.