Description
About Dr. Tom
Dr. Thomas O'Bryan, DC, CCN, DACBN
When it comes to getting healthy, Dr. Tom O'Bryan's goal for you is 'Making It Easy to Do the Right Thing'. As an internationally recognized, admired and compassionate speaker focusing on food sensitivities, environmental toxins, and the development of autoimmune diseases, Dr. Tom's audiences discover that it is through a clear understanding of how you got to where you are, that you and your Dr. can figure out what it will take to get you well.
In November 2016, Dr. O'Bryan released Betrayal: The Autoimmune Disease Solution They're Not Telling You, an investigation into why our immune system, designed to protect us, begins attacking our own tissue (autoimmunity). Currently, over 500,000 people worldwide have watched the Docuseries. www.betrayaldocumentary.com
Dr. O'Bryan is considered a 'Sherlock Holmes' for chronic disease and teaches that recognizing and addressing the underlying mechanisms that activate an immune response is the map to the highway towards better health. He holds teaching Faculty positions with the Institute for Functional Medicine and the National University of Health Sciences. He has trained and certified tens of thousands of practitioners around the world in advanced understanding of the impact of wheat sensitivity and the development of individual autoimmune diseases.
He is the founder of www.theDr.com and the visionary behind 'The Gluten Summit - A Grain of Truth', bringing together 29 of the world's experts on the gluten connection to diseases, disorders, and a wide-range of symptoms and ages. You can find this info at www.theglutensummit.com.

His 2016 ground-breaking book, winner of the National Book Award and ranked #1 in several categories on Amazon.com, 'The Autoimmune Fix' outlines the step-by-step development of degenerative diseases and gives the tools to identify our dis-ease process years before the symptoms are obvious and how to turn your health around, one step at a time.
Navigating the Gluten-Free Minefield: Keeping Clients Healthy on a GF Diet Isn't Easy - Why GF is a Prerequisite in Wheat-Related Disorders, But Not the Treatment.
A gluten-free diet (GFD) is often the corner pin of many of our recommendations to our Clients. We've all heard of its potential value and necessity. And how quickly people 'feel better' on a GFD. But what is not commonly known is the increase in mortality with a GFD. Although symptomatic relief is often obtained in a startling number of conditions, the long-term impact of GFDs can be devastating. There is an 86% increased risk of death from a cardiovascular incident in the first year after a client is diagnosed with celiac disease. And 3.78- fold increased risk of mortality from malignancy in the first year after celiac diagnosis. Further, comorbidities with wheat related disorders are high. Twentynine (29%) of those with non- celiac wheat sensitivity (NCWS) demonstrate elevated antinuclear antibodies. Within 3 years, 87% of those who were originally aymptomtomatic with elevated ANA antibodies have been diagnosed with an autoimmune disease. Why is this happening and what can be done about it? Take-away? The Gluten-free Diet is the prerequisite in Wheat Related Disorders. It is not the treatment. We will address this unrecognized adverse reaction, it's causes and mechanisms and treatment protocols guiding our clients who need to be gluten-free to a vibrant, healthy gluten-free lifestyle.
And with proper preparation, the good news is how easy it can be to guide our patients into balanced gluten-free diets that eliminate these increased unwanted health dangers, enhance health, reduce inflammation and improve quality of life.

Objectives
• Developing a more comprehensive overview of wheat-related disorders,
• Successfully and comprehensively identifying wheat-related disorders,
• Understanding the causes of increased mortality after diagnosis
• Recognizing the frequency of detrimental impact on the epithelial lining of the GI Tract with a wheat-related disorder,
• Protocols successfully addressing the damage to the intestinal lining,
• recognizing the need for comprehensive dietary guidance for food selections (and avoidances).
Agenda
6:30-7:00 Introductions, Food, Networking
7:00-8:30 Dr. Tom O'Bryan, Q&A
8:30-9:00 Book Signing with Dr. Tom, Networking

PARKING:
There is parking across the street for $4
Why Attend a Meetup?
One of the biggest frustrations we hear from practitioners who practice the type of medicine that you do, is that you feel isolated from the rest of their medical community who don't "get" the true value of what you offer. The purpose of the Functional Forum local meetup groups is to help you to develop a community of practitioners in your area who "get it", to build your referral network, add value to your practice, your community, and the movement at large.

Anyone can tune into our Functional Forum event via livestream. What really excites us is when our events create dialogue between practitioners that are sharing best practices, asking tough questions, and helping each other to create the greatest impact with their patients and communities. It gives you the opportunity to not only network but also, keep your finger on the pulse of what's happening in your own healthcare community.
As part of our educational mission, the Evolution of Medicine will also email you resources on clinical, practice development and other relevant topics for practitioners in functional integrative medicine. As a reminder, you can always adjust email frequency in the footer of each email.
A HUGE thank you to our sponsors who keep our meetups FREE for everyone who attends. Check out the work they are doing with practitioners in the area by click on the links below and contact them directly with any questions.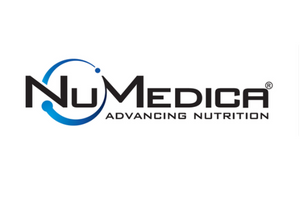 For more information about NuMedica contact, Chris Smolky: chris.smolky@numedica.com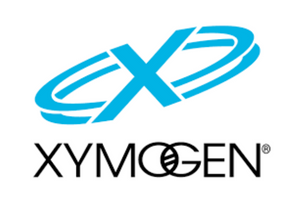 Fore more information about Xymogen, contact Kevin Finnegan: kevin.finnegan@xymogen.com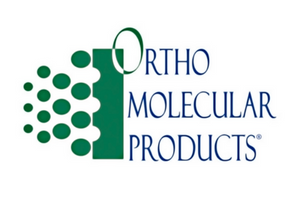 Fore more information about Ortho Molecular Products, contact Matt Conforti: M.Conforti@ompimail.com