Description
We're back watching a clip of the Functional Forum and featuring a local guest speakers!
Functional Forum
Since the inception of the Functional Forum as a small NYC-based Meetup Group, we have talked about a kNew vision for American Medicine.
Over the last four years, we have grown to encompass 50 shows, 170 podcasts, countless conferences and summits, four unique practice development products, numerous media appearances and over 100 Meetup Groups across five countries.
We could have never anticipated the level of excitement the Forums would generate about a kNew era in medicine, and we can't wait to share what we have planned next.
In this month's episode, Evolution of Medicine will travel back across the highlights of the past 50 Forums to showcase how we got here, the main themes driving our community's success and why those same themes will bring about a kNew era of predictive, preventive and patient-centered medicine powered by community.
Throughout the one-hour broadcast, you will hear from some of our most popular speakers including:

• Dr. Kelly Brogan, MD NYT-Best-Selling author of "A Mind of Your Own"

• Tom Blue, a veteran and pioneer in the field of direct-primary-care and concierge medicine

• Dr. Jay Lombard, MD internationally-acclaimed neurologist, author and co-founder of Genomind
• Dr. Jeffrey Gladd, MD Chief Medical Officer at kNew Health

• Dr. Terry Wahls, MD University professor, researcher and creator of "The Wahls Protocol" and Functional Medicine textbook
Also featuring:

Emily Chabot: I am the Metagenics representative in the Chicago area. Have been in FM for about 2 years, and have over 12 years of pharmaceutical experience. I am very excited to be working with such dynamic medical professionals, who truly believe in the movement of functional medicine and helping patients live happier, healthier lives.
Presentation: My presentation will be on a new interactive website that is exclusive to Metagenics customers. This website includes 20-minute "Ted-like" talks lead by leading functional medicine physicians in our field, including Dr. Deanna Minnich and Dr. Jeffrey Bland. After each talk, protocols will be provided and providers are able to earn points for various prizes. The interactive website is called M.A.P.S., which stands for Metagenics Advanced Practitioner Services. I will be doing a guided tour through the website to show how it works and what providers can expect.
We'll all get to watch a talk featuring Dr. Jeffrey Bland as Emily shows us around this new educational tool!
Agenda
6:30-7:00 Introductions, Food, & Networking
7:00-7:45 A clip from the Functional Forum, Discussion
7:45-8:05 Emily Chabot: Presentation, Q&A
8:05-8:30 Networking
PARKING:
There is parking across the street for $4
Why Attend a Meetup?
One of the biggest frustrations we hear from practitioners who practice the type of medicine that you do, is that you feel isolated from the rest of their medical community who don't "get" the true value of what you offer. The purpose of the Functional Forum local meetup groups is to help you to develop a community of practitioners in your area who "get it", to build your referral network, add value to your practice, your community, and the movement at large.

Anyone can tune into our Functional Forum event via livestream. What really excites us is when our events create dialogue between practitioners that are sharing best practices, asking tough questions, and helping each other to create the greatest impact with their patients and communities. It gives you the opportunity to not only network but also, keep your finger on the pulse of what's happening in your own healthcare community.
---
Meetup Sponsors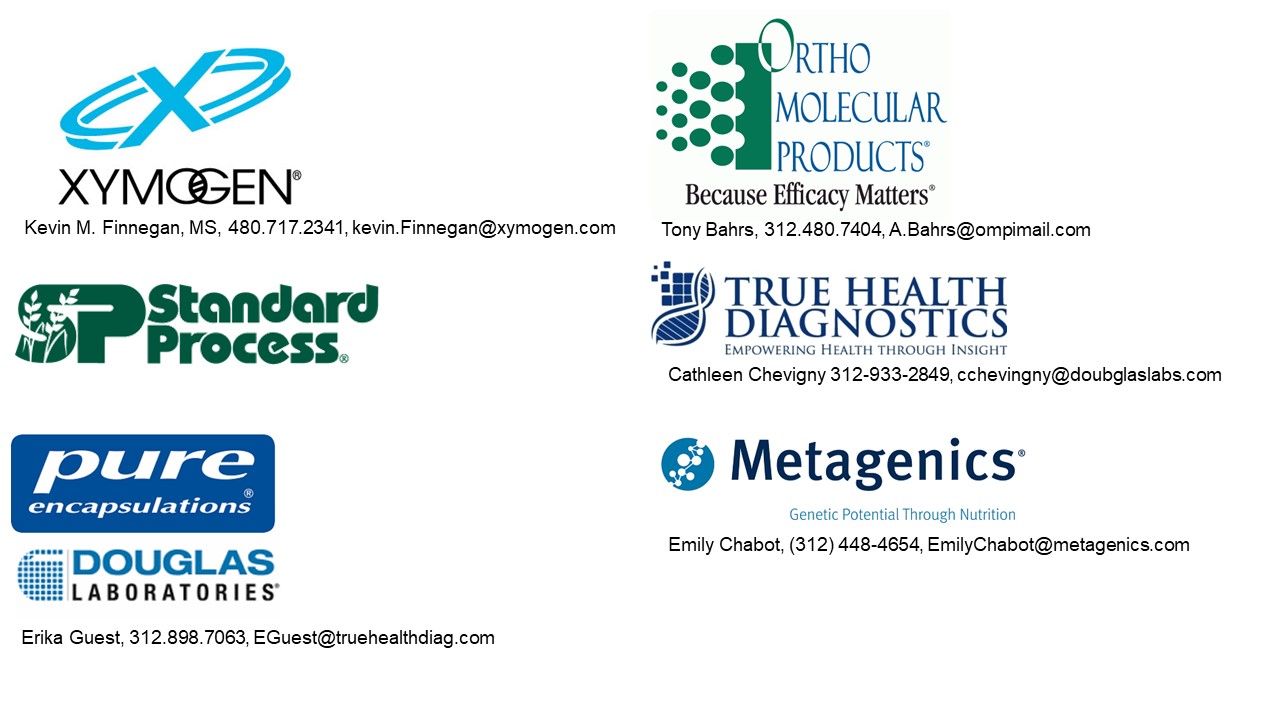 As part of our educational mission, the Evolution of Medicine will also email you resources on clinical, practice development and other relevant topics for practitioners in functional integrative medicine. As a reminder, you can always adjust email frequency in the footer of each email.