Functional Forum Meetup Chicago: January 2018 with Dr. Deanna Minich
Description
For our first Functional Forum Meetup of 2018, we are excited to host a special live guest!
About Dr. Deanna Minich
DR. DEANNA MINICH is a health educator and author with more than twenty years of experience in nutrition, mind-body health, and functional medicine. Dr. Minich holds Master's and Doctorate degrees in nutrition and has lectured extensively throughout the world on health topics, teaching patients and health professionals. She is a Fellow of the American College of Nutrition, a Certified Nutrition Specialist, and a Certified Functional Medicine Practitioner. Currently, Dr. Minich teaches for the Institute for Functional Medicine and for the graduate program in functional medicine at the University of Western States. Her passion is bringing forth a colorful whole-self approach to nourishment called Whole Detox and bridging the gaps between science, soul, and art in medicine. Her most recent book is called Whole Detox: A 21-Day Personalized Program to Break Through Barriers in Every Area of Your Life (HarperOne, 2016). Visit her at: www.drdeannaminich.com.
Featured Presentation
The Rainbow Diet: How to Eat Your Colors for Vibrant Health
No matter what your eating preference, one of the best and easiest ways to get healthy is to eat the rainbow of colors from whole, plant-based foods. In this interactive presentation, learn how you can make your eating more colorful and creative, so you can live a more rainbow life on the inside and out!
Book Signing - interseted in getting a book signed? Make sure to PURHCASE AHEAD OF TIME as there will be no books available for purchase on the day of.
CLICK HERE to purchase The Rainbow Diet from Amazon.com

CLICK HERE to purchase Whole Detox from Amazon.com
Agenda
6:30-7:00 Introductions, Food, & Networking (Dinner provided by this month's sponsor Metagenics.)
7:00-7:10 A special message from the Evolution of Medicine
7:10-8:10 Featured Presentation: Dr. Deanna Minich
8:10-8:30 Q&A
8:30-9:00 Networking
PARKING:
There is parking across the street for $4
Why Attend a Meetup?
One of the biggest frustrations we hear from practitioners who practice the type of medicine that you do, is that you feel isolated from the rest of their medical community who don't "get" the true value of what you offer. The purpose of the Functional Forum local meetup groups is to help you to develop a community of practitioners in your area who "get it", to build your referral network, add value to your practice, your community, and the movement at large.

Anyone can tune into our Functional Forum event via livestream. What really excites us is when our events create dialogue between practitioners that are sharing best practices, asking tough questions, and helping each other to create the greatest impact with their patients and communities. It gives you the opportunity to not only network but also, keep your finger on the pulse of what's happening in your own healthcare community.
---
Meetup Sponsors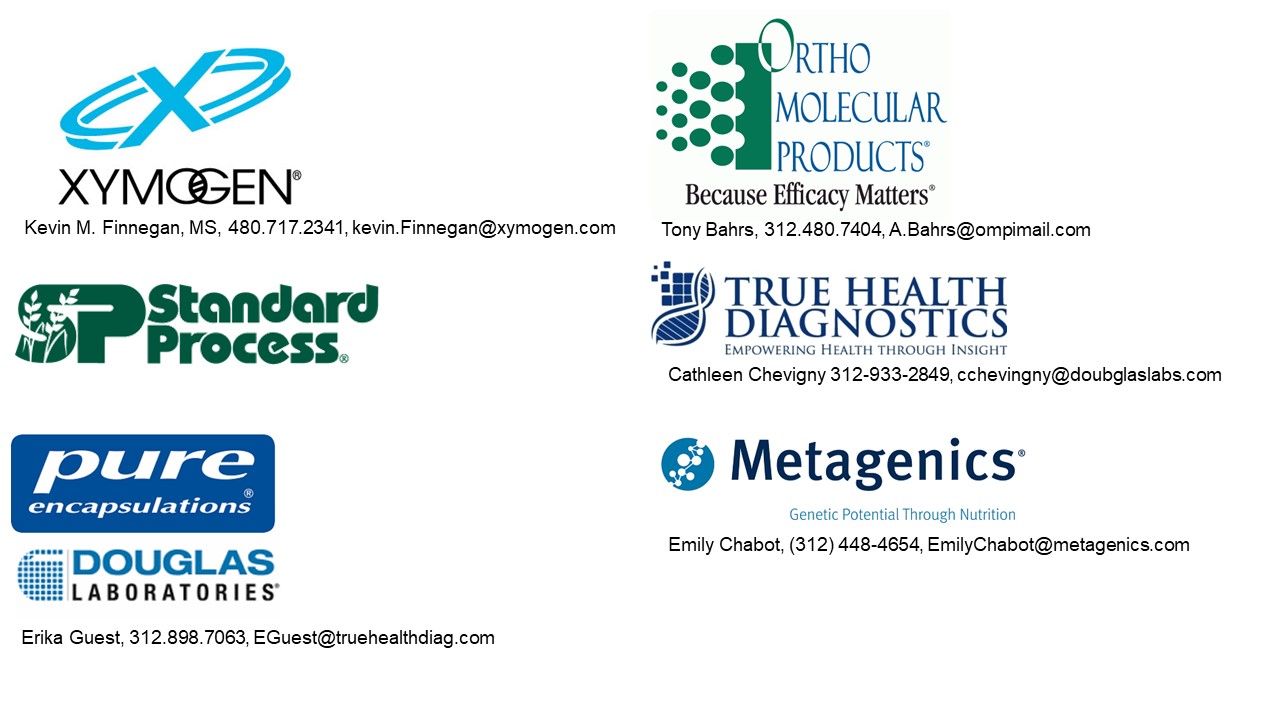 As part of our educational mission, the Evolution of Medicine will also email you resources on clinical, practice development and other relevant topics for practitioners in functional integrative medicine. As a reminder, you can always adjust email frequency in the footer of each email.