Description
We're back watching a clip of the Functional Forum and featuring some local guest speakers!
Functional Forum
This historic Forum will bring you the top highlights from the first ever lifestyle medicine conference endorsed by the Royal College of Physicians: "Prescribing Lifestyle Medicine".
If you've ever needed a sign that integrative medicine has hit the mainstream, this is it!
We will also be hearing direct from the conference's speakers: Dr. Rangan Chatterjee, Dr. Ayan Panja and Dr. Michael Ash, along with other young physicians who have been inspired by Dr. Chatterjee to start practicing lifestyle and functional medicine.
Featured Functional Forum Clip will include:
Dr. Rangan Chatterjee Bsc (Hons), MRCP MRCGP UK International Functional Forum host, is leading the charge with his acclaimed BBC One series: "Doctor in the House", and his new #1 best-selling book, "The Four Pillar Plan"―which topped the charts last week on Amazon UK and has been serialized by major publishers like The Telegraph.
We are super excited to bring you the best highlights from this historic conference.!

Also featuring:

Kevin M. Finnegan, MS

Motivation and Compliance in Lifestyle Medicine: An Understanding of How Certain Techniques can Lead Patients Toward Healthier Lifestyle Oriented Behaviors.
Kevin is currently the Functional Medicine Consultant for XYMOGEN in the Chicagoland area working alongside practitioners to identify specific therapeutic techniques with nutraceutical supplementation, exercise training programs and nutrition modification. He earned a Bachelor's of Science Degree from the University of Arizona in Physiology with a minor in Chemistry and received his Master's degree in Kinesiology from the University of Nevada, Las Vegas. Prior to joining XYMOGEN, Kevin worked in product formulation and patient counseling at Cenegenics Medical Institute, where he oversaw a team of Nutrition & Exercise Counselors who customized individual programs designed to meet patient's age management goals through evaluation of diagnostics, lab panels and fitness results. Kevin has worked alongside Physicians in the industry for over ten years and assists in determining proper treatment therapies that are unique in expressing the health and vitality for each individual.


Shayna E. Peter, NMD, CNS, LDN

Dr. Shayna Peter is a Functional Medicine Naturopathic Doctor and Nutritionist. She is the founder of Well Ahead Health Solutions, a functional medicine consulting practice focused in skin conditions and autoimmunity in Chicago, Illinois. Dr. Peter is a highly sought after presenter and published author of research articles on dermatology and skin of color. She is dedicated to providing health care that addresses the root cause and empowers individuals to take an active role in their health.
Dr. Peter's combination of MD and NMD training has given her unique perspective on the health care model. She believes an integrative approach to healthcare is critically important and allows health providers to partner with individuals to explore treatment options that will improve clinical results and while minimizing adverse effects.
She will be talking about her journey from dermatology to functional medicine and how she applies functional medicine to skin conditions in her practice.
Agenda
6:30-7:00 Introductions, Food, & Networking
7:00-7:30 A clip from the Functional Forum featuring Dr. Rangan Chatterjee, Discussion
7:30-7:45 Dr. Shayna Peter: Presentation, Q&A
7:45-8:00 Kevin Finnegan, MS: Presentation, Q&A
8:00-8:30 Networking
PARKING:
There is parking across the street for $4
Why Attend a Meetup?
One of the biggest frustrations we hear from practitioners who practice the type of medicine that you do, is that you feel isolated from the rest of their medical community who don't "get" the true value of what you offer. The purpose of the Functional Forum local meetup groups is to help you to develop a community of practitioners in your area who "get it", to build your referral network, add value to your practice, your community, and the movement at large.

Anyone can tune into our Functional Forum event via livestream. What really excites us is when our events create dialogue between practitioners that are sharing best practices, asking tough questions, and helping each other to create the greatest impact with their patients and communities. It gives you the opportunity to not only network but also, keep your finger on the pulse of what's happening in your own healthcare community.
---
Meetup Sponsors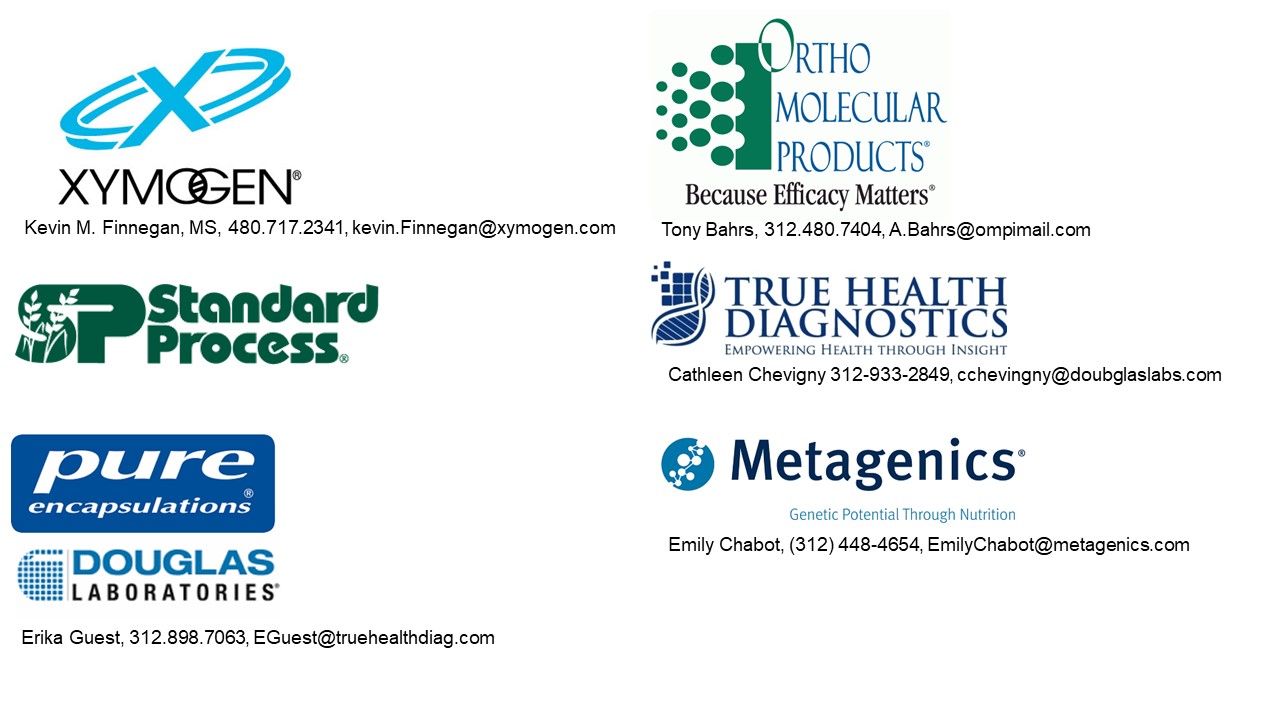 As part of our educational mission, the Evolution of Medicine will also email you resources on clinical, practice development and other relevant topics for practitioners in functional integrative medicine. As a reminder, you can always adjust email frequency in the footer of each email.