Description
Join Haley Gibson, registered nurse and functional diagnostic nutritionist, to learn how to interpret the most frequent lab work and what nutrition and supplement suggestions would be best for you based on your health problems and lab work.
In this Workshop You Will Learn About:
The Healing Power of Nutrition and Proper Supplementation
Lab Work Interpretation that Your Doctor is Not Giving You
Functional Anemia, Thyroid Testing, Inflammatory Levels
How to Find Hidden Nutritional Deficiencies and More
We hope you will be able to join us for this great learning experience and our mission is to help you take back control of your health!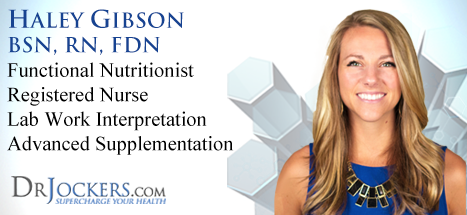 About Haley Gibson, BSN, RN, FDN
Haley Gibson is a certified functional diagnostic nutritionist and registered nurse. She obtained her bachelor's in nursing from Kennesaw State University. She currently practices at Exodus Health Center in Kennesaw, Georgia. She also has practiced as a cardiac thoracic nurse for Kennestone Hospital.
She is very passionate about health, as she has struggled from her own health issues and has watched her family get caught up in the struggle of health issues as well. She has overcome her food addiction, and worked through restoring her adrenal, gastrointestinal, and brain health naturally. It is quite a journey and is still being lived out every day.
She understands that people do not have to live in a way that relies on medicine to cover up symptoms until death. She believes in a long life full of quality living and has seen too many people living with comorbidities that take away from their quality of life. She strives to help people overcome their health obstacles naturally and to understand what is happening in their bodies.
Our bodies are amazing! They can heal themselves when given the proper tools needed for them to function. We just need to take care of them.