Location
Junction City Park
Highway 299
Junction City, CA 96048
Refund policy
Contact the organizer to request a refund.
Eventbrite's fee is nonrefundable.
Live Music, Food, Vendors and Camping. Entertainment and Fun for All Ages!
About this event
Join us for the inaugural Function at the Junction Festival, June 18th 2022, in Junction City, California! Located at the Junction City Park in the heart of Trinity County, this one-day festival features a variety of local and regional art, music, and entertainment.
Trinity, Humboldt and Butte County's music scenes will be well represented in this year's line up, with musical guests ESP, Seed N Soil, Blü Egyptian and the Absynth Quartet. In addition to the music, you won't want to miss the special performances from the Bella Vita Fire Troupe. Food and vendors from across the north state will also be present to give attendees the opportunity to gather keepsakes and dine on delicious eats. Doors open at 2pm. Music starts at 4pm and goes til 1am.
Tickets are sold exclusively via Eventbrite, and on-site on the day of the Function at the Junction. Ticket sales are final. Rain or Shine, the show must go on. Artists, vendors and collaborators subject to change. No dogs or pets please.
Suggested supplies: sunblock, blankets, chairs, flashlights/headlamps, refillable water bottle and bug repellant.
For those of you camping, please be advised that there is a chance of showers in the PM and we are currently expecting highs in the 70's and a nightly low of around 50 degrees.
Tentative Stage Schedule!
4:00 - 5:30 ESP
5:35 – 6:05 Set Change
6:10 – 7:40 Blu Egyptian
7:45 – 8:15 Set Change
8:20 – 9:50 Seed N Soil
9:55 – 10:25 Bella Vita Fire
10:30 – 11:30 Absynth Quartet
11:35 – 12:05 Bella Vita Fire
12:10 – 1:10 Absynth Quartet
About Junction City Park!
Set amongst a sprawling 80-acre woodland, the Junction City Park is just across State Route 299 from the fabled Trinity River, a Wild and Scenic wonderland running at the foot of the majestic Trinity Alps. The 2022 Function at the Junction Festival is hosted by the North Fork Grange, a Trinity County nonprofit nested in Junction City.
Members of this organization have worked diligently to develop this venue into an accommodating and accessible space with positive intentions, love, and rural sustainability in their hearts for many years. They are ecstatic to be able to open up to everyone during this 2022 festival season! The intent of the 2022 Function at the Junction is to be the first sprout of a planned two-day festival which we hope to launch in 2023.
COVID-19 Safety: Health and Wellness of all attendees and the community are our priority. We will remain informed of the constantly evolving COVID-19 situation and if required, will adjust our health & safety protocols to ensure a safe and healthy festival.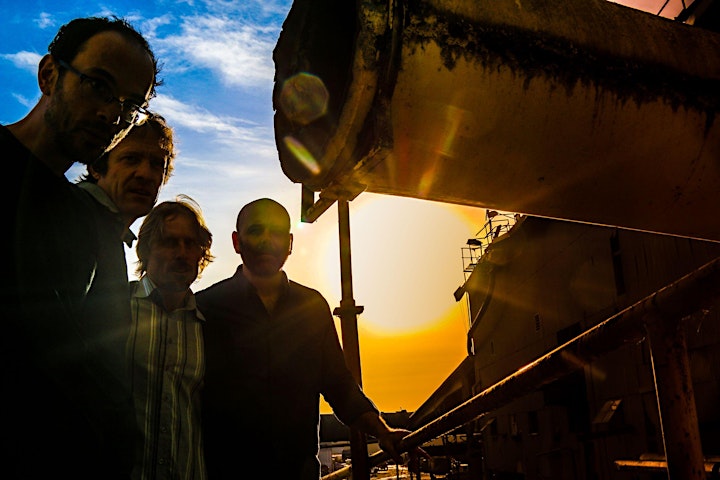 Absynth Quartet
Fire Breathing Indie Grass from Arcata
This often zany, sometimes reckless, occasionally virtuosic and always entertaining group has performed its unique original blend of indie grass up and down the west coast and eastward for over 15 years. Each performance is a unique experience. They have shared the stage w/ Leftover Salmon, Vagabond Opera, Vieux Farka Toure, Jenny Scheinman, Billy Nershi, Hot Butter Rum, Matt Eakle and appeared at The Strawberry Music Festival, Winter Grass, The Northwest String Summit, Kate Wolf Music Festival, Hangtown Halloween, to name a few. Band members: Ian Davidson, banjo/vocals, Ryan Roberts, guitar/ vocals, Micheal Swartz, drums/vocals, & John Ludington bass/vocals.
www.absynthquartet.com/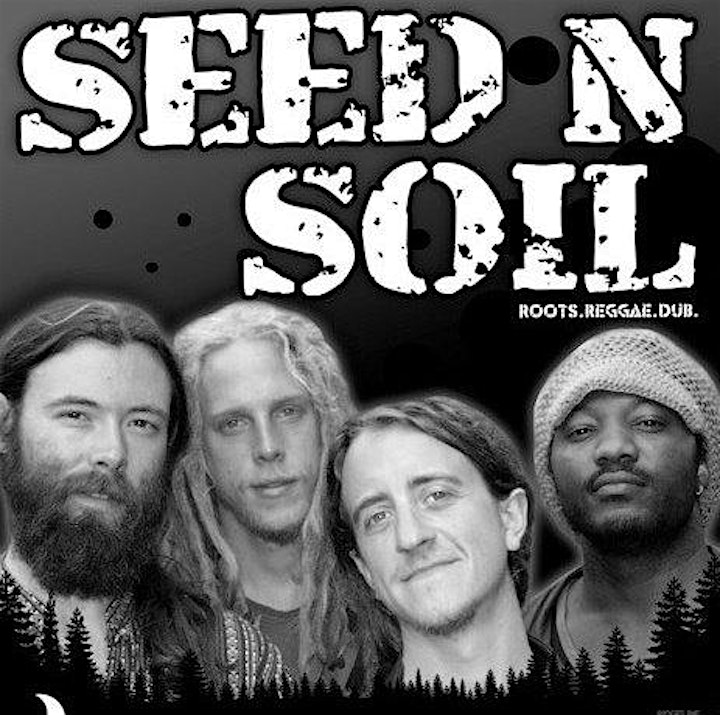 Seed N Soil
Fronted by Nigerian Drum prodigy, Jude Osadalo, the ever-progressive Seed 'N Soil weaves together a lustrous and seamless stage show, readily implementing a heavy roots reggae and dub sound mixed with the high energy world beat spirit of Nigeria Africa. Banded together with the fully integrated sounds of Alex Antonio (Keys), Gueren White (Guitars) and Serg Mihaylo (Bass) the group sports the heaviest hitting vibe charging out of Humboldt County, Northern California.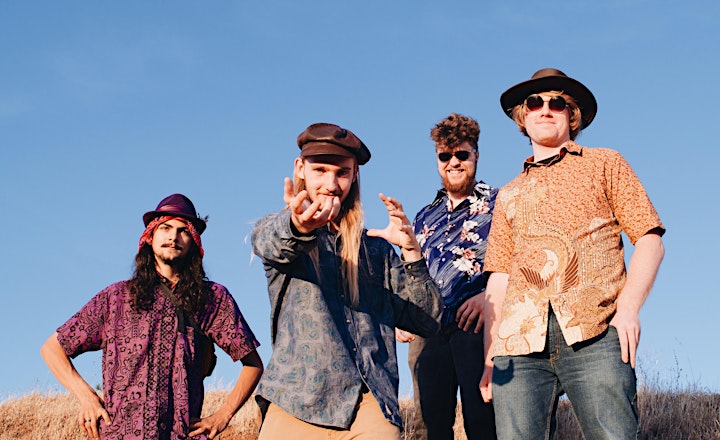 Blü Egyptian Band
Formed in 2020, Blü Egyptian is a four-piece group from Northern California, who met in the recording arts program at high school in Chico, CA. They play original music encompassing bluegrass, rock, funk, latin, reggae, EDM and more for the ultimate dance party. During the pandemic, the band performed live on Twitch from their rehearsal space, named the "Sound Lounge." Since the release of their first EP "Lötus" in the beginning of 2021, they have played throughout Northern California from Redding to Tahoe to San Francisco. They played tweener sets on the first night at the 2021 Hangtown Music Festival. On Halloween, they played a Tribute to the Talking Heads to a sold-out show at the Chico Women's Club and on New Year's Eve, they played a mashup of songs from Napoleon Dynamite and Pulp Fiction soundtracks.
www.bluegyptianband.com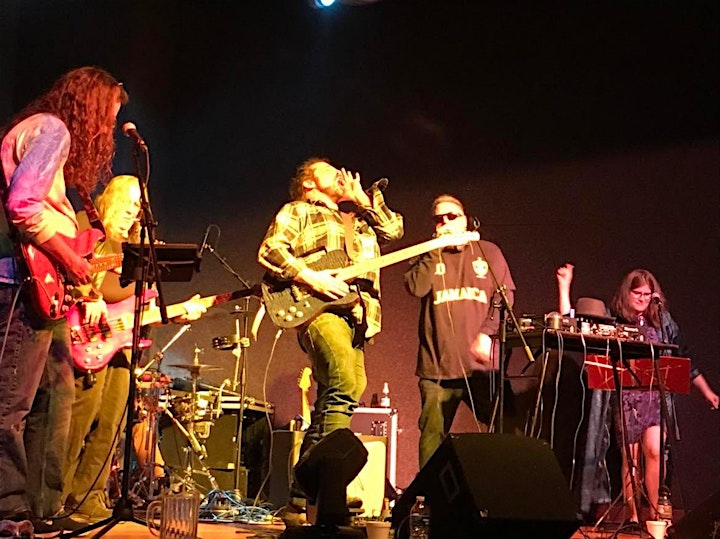 ESP
Two bands; one stage - weaving an ever-changing sonic tapestry.
The Eddie Sadler Project (ESP), from deep in the California 530, is a jam band that combines blues, outlaw country and hip hop into a funky sauce of groove and exploration. Featuring Eddie Sadler on guitar and vocals, Doc Lootens on the turntables, Robert Ward on bass and guitar, James Johansing on Drums and a host of friends who regularly sit in and mix up the flavor. An emotive theatrical explosion of sound.
Roberts Not Quite Right is an improvisational blend of old and new. Crossing the line between sacred and profane, they bring a little Sunday morning to Friday night and vice versa. Robert Ward on guitar and vocals, Al Briones on keys, Doc Lootes on the 1s and 2s, and the amazing voice of Emma White. NQR is a trip through time, playing music from as early at the mid 19th century all the way to today, but always in their own not quite right way
https://www.facebook.com/EddieSadlerProject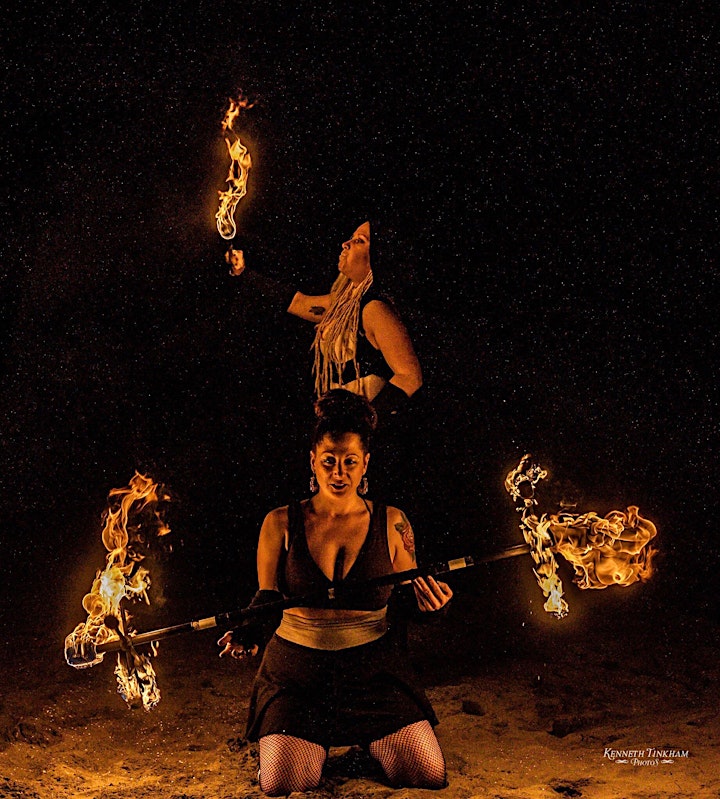 Bella Vita Fire Dance Company
Bella Vita Fire Dance Company, is a fire and flow arts troupe based out of Humboldt County and member of the Ink People Center For the Arts and a Dreammaker Project.
BVFDC continues to grow as a collective as we offer unique creativity and inspire our community through fire arts entertainment as we light up the night at festivals, community events and private gatherings throughout Humboldt and beyond. We honor fire as sacred and take the utmost care in fire safety practices. Through our passion for fire dance and firewalking we offer weekly Sunday spin jams, and professional Fire dance entertainment.
www.bellafiredance.com
"Be fearless in the pursuit of what sets your soul on fire"
2022 Sponsors and Community Donors
Special thanks to our sponsors and community donors for making this event possible! SoilScape Solutions, Bliss Acres, Pacific Paradise, Trinity County Brewing Company, Hmong Hayfork New Year, Nu Tu Yu Auto Sales, the North Fork Grange, Rory Barrett, Dave and Jean Morton, Edward Jones, Ric Leutwyler. We SO appreciate YOU!!