Description
FUN STUFF SPIRITUAL THINGS
Are you being asked by something deep within you IF you want to continue "watching", or ….. "DO you instead want to be PROACTIVE in CREATING THE LIFE YOUR INNER SELF YEARNS for?"
Believe it or not, the GREATEST IMPACT YOU CAN MAKE IN YOUR LIFE is by CONNECTING to your heart and soul? Yes, those SPIRITUAL THINGS!
However, it's also about CONNECTING to Body and Mind – The FUN STUFF!
Bottom Line…. You can CREATE MORE IMPACT BY CONNECTING TO ALL OF YOU…. Bringing your soul & spirit fully into your body.
….. When you are your WHOLE, AUTHENTIC, HAPPIEST SELF, others want to connect to you too…. And wonder-full things happen!
(FSST, FSST… Hey you, yeah you….. Do you wanna buy a watch... or do you want more outta life???)
_________________
These 'FUN Stuff SPIRITUAL Things' EVENTS are WONDER-full OPPORTUNITIES for you to:
CENTRE and RECEIVE INSPIRATION from with-in.
HEAR some NEW and DIFFERENT PERSPECTIVES from SPIRIT.
GAIN DEEPER INSIGHT into your life challenges – Move the stress and tension to PEACE & LOVE.
DISCOVER HOW YOUR SOUL is guiding you to MATERIALIZE JOY & ABUNDANCE.
OPEN your SELF to the DIVINE PLAN and your way to play.
LEARN to BE internally GUIDED for more HEALTH and WEALTH.
CREATE ENERGETIC HEALING and LEARN HOW to take control of your ENERGY.
And MUCH MORE….. (Seriously, we could keep listing soooo many opportunities to HEAL, GROW and EXPAND YOU)
*** ALLOW SPIRIT to SHOW YOU WHAT you CURRENTLY CAN'T SEE through the FACILITATING CHANNELS Megan CaTherin, Julie Butler & Natasha Leigh***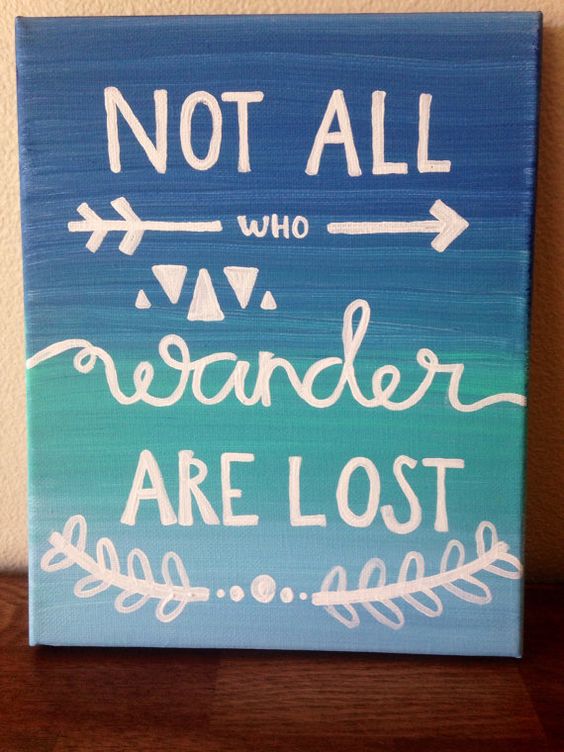 Join US & SPIRIT, UNIVERSE, SOURCE, GOD, CONSCIOUSNESS, whatever you feel comfortable calling IT (basically I.T. is your Inner Team), for a series of events where FUN STUFF and SPIRITUAL THINGS will unfold.
***** 'SPIRIT' has instructed us to keep each event as A SEMI-STRUCTURED ADVEnTURe where ANYTHING GOES***** (Expect the Unexpected, LOL)
CHANNELLING Information from SOUL & BEYOND (We are each coming from the same SOURCE but in different ways of PSYCHIC/INTUITIVE/EMPATHIC ability – giving you THREE different ANGLES from which to CONNECT YOUR DOTS – words, images, energy packets….)

INTUITIVELY GUIDING you in ENERGY HEALING, whilst TEACHING about your ENERGETIC MAKEUP (We will likely ask for willing recipients to act as the FOCUS PERSON/s for the GROUP's HEALING and EXPANDED EDUCATION)

UTILISING TOOLS such as CRYSTALS, ESSENTIAL OILS, ORACLE CARDS, CREATIVE WRITING, ARTy MATERIALS, MEDITATION, PSYCHIC ABILITIES, VISUAL PROMPTS and whatever else we are guided to DEMONSTRATE and EDUCATE as possible tools for you to EXPLORE.

TAKING you through EASY TO FOLLOW EXERCISES for SELF-EMPOWERMENT. (We ALL WAYS aim to SUPPORT and ENCOURAGE your OWN WAY in YOUR OWN TIME).

CONNECTING to PAST LIFE stories and WISDOM, SHIFTING BLOCKS, drawing out your INNER KNOWING and EXPANDING into your GREATEST SELF.

OFFERING QUESTION and ANSWER SESSIONS (Speaking both from SPIRIT and from the wealth of our own PERSONAL EXPERIENCES travelling the SOUL-FULL WAY OF LIVING)
*** And no doubt OTHER SURPRISES *** (Likely we will be as surprised as you – we are all on a learning journey after all ….. Surprises add to the fun)
-------------------------------
"When you are on a mission to connect as many people as you can to the spirit within them, it's not about doing business – it's about following the Divine's lead first and foremost, and sharing from your heart-light" - from Megan CaTherin's Inner Team
______________________
So in the 'LIGHT' of FULL DISCLOSURE and sharing from the heart:
When SPIRIT (or something or someone?) tapped the three of us on the shoulder (Is that a song?) to do an event together, we weren't too sure we were the right ones for the job?
Sure, we three are all tapped in (or just plain tapped?) and on a 'Spiritual Journey' (or something??) but it's never been easy to 'label' what we do, yet we know we do STUFF!
So how do we share our experiences when we can't even easily explain what we actually do!
It's something more OFTEN FELT than spoken. Something more DEMONSTRATED than told... (But don't worry Megan can speak for trees!)
The response from within was, "Just do your shit. BE HONEST, TRANSPARENT AND REAL (reaaaaalllly RREAL). Oh, and don't forget the FUN too"
---------------------------------
THIS EVENT IS FOR YOU – SO GO AHEAD AND BOOK YOUR TICKET……
If you've been feeling 'Weird Shit' (Yes, we said shit) and wondering what the heck it is; this event is for you!
If you've been thinking that life is not what it is cracked up to be - surely there is more; this event is for you!
If you've been travelling the Spiritual Highway for some time and feel you're at a crossroads; this event is for you!
If you've been knocked up in the Spiritual Way and you've been sensing there are more ideas and tools to play with; this event is for you!
If you've been well ensconced in the Spiritual Juice but feel like you are on some never-ending treadmill; this event is for you!
If life keep's throwing you curve balls and you're sick of being knocked down; this event is for you!
If you've never read this far down into a "spiritual event" before, guess what? Yep, this event is for YOU!!
----------------------------------
Through Mediumship, Connection to Soul, and Beyond…. Natasha, Julie & Megan will share HOW they have been guided from within to get MORE OUT OF LIFE and how you too can tap into that SOURCE WITHIN YOU.
Yes! Every single ONE of YOU have this SUPER POWER!
So, HOW TO BE THE HERO OF YOUR OWN LIFE? (You were asking weren't you?)
It's as simple as ABC123 (Huh you've gotta be kidding right?) I said SIMPLE not easy!
WE never said there wouldn't be bumps and hurdles in your Soul's Journey (Did I really sign up for this??)
Yes, you signed up for all of the FSST =>>> FUN STUFF SPIRITUAL THINGS
Freedom Seen Stop Touristing

Figuratively Speaking Spirit Talking

Focusing Simply Supportive Times

Forging Strategic Soul-Self Transitions

Flakey Stuff Spoken Through

Flowing Substance Subtle Touch

Framing Signs Symbols Tools

Finding Subconscious Societal Transitions

Feeling Sharing Safely Transforming
----------------------------------
Stop Watching! It's TIME to….
JUST GO WEIRD, where W.E.I.R.D is Willingly Exploring In Random Directions
making SOUL CONNECTIONS and Beyond,
REMEMBERING the CONSCIOUS LEADERS
and INTUITIVE CREATORS weave ALL-WAYS BEen
***** Go AHEAD and BOOK THAT TICKET – Your SOUL is CALLING YOU *****
----------------------------
Join a Conscious Community Co-Creation with:
--------------------
*** GET YOUR TICKETS NOW......For a night (or 3) of FUN STUFF SPIRITUAL THINGS and dive deep into the real business of life ***
---------------------
Date : Friday 4th August
IMPORTANT: ticket processing closes at 12 noon on the event day, however you can still possibly come along - just phone Megan 0418 951 979 to arrange a cash at door payment
-----------------------
Wibbly Wobbly Timey Whimey:
Doors open 7.15pm for 7.30 kick off.
Finish 9.30pm
(with Short Break for Cuppa and Biscuit)
Address:
South Perth Learning Centre
Lower level of Civic Centre (next to Childcare Health Service)
Off South Terrace, South Perth
(Free Parking in Car park)
----------------------------
$25 via Eventbrite ticketing
DO NOT BE FOOLED BY THE LOW PRICE!!! …… These events will pack in plenty of value
*** SEATING LIMITED to 22 @ each event ***
>>>Please RSVP on meetup and facebook to show others they are not alone, however BE AWARE, YOUR SEAT IS NOT RESERVED UNTIL YOU PURCHASE A TICKET through EVENTBRITE ***
------------------------------------
Any Queries, Questions and the like? - Phone Megan 0418951979
-----------------------------------
New Facebook Page FSST…. Check it Out
https://www.facebook.com/funstuffspiritualthings/