Description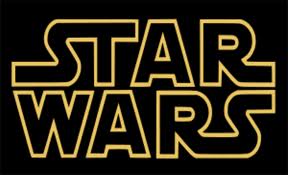 Welcome to Star War's LEGO!
Join Kern Autism Network-Autism Society, in an innovative and exciting workshop just for our children! As you will read the information below, research has been conducted on this therapeutic approach and the findings were positive. This past school year, our organization held its numerous LEGO Workshops, with HUGE SUCCESS, that the organization is repeating the event to occur several times throughout the 2018-2019 school year. Each time the event gets bigger in attendance, but seeing the happiness in our local children is amazing and priceless. Seeing them be creative, work on fine motor and social skills encourages and allows them to interact with an atypical peer in a naturalistic setting. As our LEGO Workshops continue, we bring you, LEGO STAR WARS!
Parental or caretaker participation is required. Supervision will be provided and there will be volunteers available, but to ensure the safety and well being of our participants, a parent/caretaker must be present. This workshop is now opened to siblings, with the attendance of a sibling diagnosed with autism. Registration is required for each child/youth participating ONLY. This helps with the check in process.
Our theme is: STAR WAR'S, so come dressed as your favorite character for the day! Join us and let's get social and have fun with LEGO's! We are pleased to welcome the Comic Con-Star War's organization for joining us and donating their time to be a major part of our event in full Star War's costume.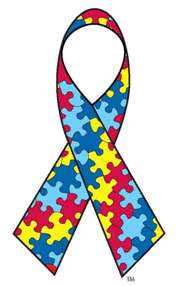 Research Evidence
Ground breaking research in this field has been pioneered by innovative and creative researchers who have shown that significant gains can be made in social development through LEGO play. In LEGO therapies, building materials are used as therapy for increasing motivation to participate in social skills intervention, and providing a medium through which children with social and communication disadvantages can effectively interact. Studies of long-term outcomes for ASD children participating in LEGO therapies have showed that those children participating in the therapy improved significantly more than the comparison children.
The current research looks at LEGO therapy outcomes by measuring changes in a broader range of social skills and autistic behaviours over a 3 year period compared with outcomes for comparable levels of social skills interventions which did not utilise LEGO materials. A pre/post control group design was used, with the control group made up of a matched sample of children who had similar diagnoses and demographics to the LEGO therapy participants and who were receiving mental health, educational and other therapeutic services of comparable form and intensity.
Studies have assessed the benefits of LEGO play in three measures of social competence – self-initiated social contact, duration of social interaction and reductions in "stereotyped" behaviours. Each of these showed significant gains over the pre-treatment and waiting-list levels.
For more academic articles on Autism Spectrum Disorder we recommend the Research Autism and the Journal of Autism and Developmental DisordersLearn more about LEGO Therapy Research – Search for "Long-term outcome of social skills intervention based on interactive LEGO® play (by Daniel B. LeGoff & Michael Sherman) and "LEGO® Therapy and the Social Use of Language Programme: An Evaluation of Two Social Skills Interventions for Children with High Functioning Autism and Asperger Syndrome" (by Gina Owens, Yael Granader, Ayla Humphrey & Simon Baron-Cohen) http://asdaid.org/lego-and-asd/lego-therapy
Gina Gomez de la Cuesta, Ayla Humphrey, Simon Baron-Cohen, Dan Legoff
Children with autism and AS may be naturally attracted and motivated by systems of one kind or an other. LEGO is a highly systematic toy that appears intrinsically rewarding to children on the autistic spectrum. This project confirmed that LEGO Therapy leads to improvement in social skills.
2012 Autism Research Centre | Department of Developmental Psychiatry, University of Cambridge
FAQs
What are my parking options for the event?
The church parking has numerous options for parking. The event will be in the Cafeteria/Gymnasium.
What should I wear to the event?
Dress comfortably and preferable in the colors that symbolize the Autism Society Ribbon: red, yellow and blue or in the theme: STAR WARS! Photos will be taken and lots of vibrant colors will enhance the atmosphere. Look for the photos on our website from past events, in the Photo Gallery section http://www.kernautism.org
Where can I contact the organizer with any questions?
kernautism@gmail.com or 661-489-3335
Can I arrive anytime within the time frame of 10:00 a.m. and noon?
Yes you can! The time frame allows parents to arrive at their pace with lunch served at noon for the children. It is not necessary to stay the entire workshop time, unless you wish too! Again it is meant for the kids to have a good time and socially interact. Lunch will be offered of hot dogs and chips after their workshop stay, if they so wish to participate. Please note, we will serve all children participating first, along with our volunteers.
Does my child get to take home the LEGO's?
Unfortunately, the workshop is meant to repeat and we will be needing them for future events. Your welcome to bring cameras and take pictures of their finished product! Each theme that is offered a new set of LEGO's are purchased to re-supply the event.
Can I bring my child's siblings?
The LEGO workshop is now open to siblings of an individual diagnosed with autism and all disabilites.
Will there be other activities besides the LEGO's?
Yes, each time we add something new to keep the interest of the children engaged. Face painting, bubbles, coloring, puzzles, outdoor fun and games and so much more.
Parent refreshement and coffee talk will be available during the time that your child enjoys the workshop.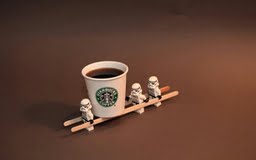 MAY THE FORCE BE WITH YOU IN YOUR LEGO CREATIONS!
THANK YOU TO OUR LOCAL COMMUNITY SUPPORTERS
SUBWAY-FRITO LAY