New Year's Eve Party at the Marriott with an optional pre-party potluck networking party with singles especially invited.
About this Event
🎈 East Bay New Year's Eve at San Ramon Marriott 2019-2020
🎈 New Year's Eve 2019 to New Year's Day 2020
🎈 Biggest, Best, Elegant East Bay New Year's Eve Party
A portion of the proceeds from this event will go to the SEVA foundation to help cure blindness.
COME RING IN 2020 at the BAY AREA'S FAVORITE NEW YEARS EVE PARTY, Be pampered with Posh Decorations and Decor, also, be ready for some pleasant surprises. (This party has sold out for more than 10 straight years. If you would like attend, be sure to get your tickets soon.) Please note that all sales are final.
Pre-Party-Party
Your Tickets include a special pre-party party where you can bring a drink and a snack to share. This pre-party will be held in a beautiful hotel suite where 100 singles can gather to network and make new friends. You will learn the location of the pre-party after you purchase tickets.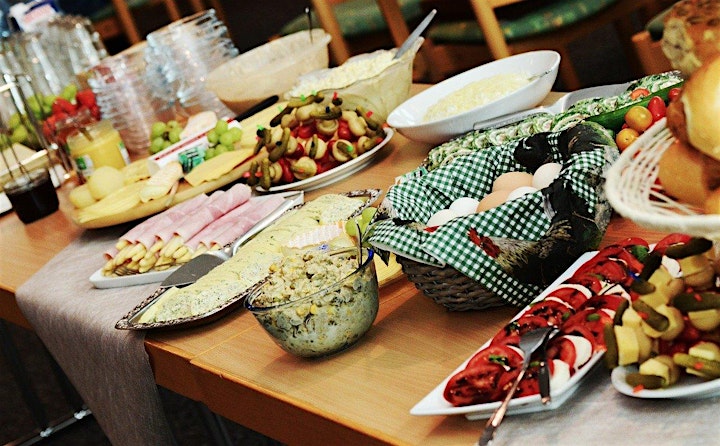 LIVE BAND
The main event includes the Floorshakers live band. Their speciality is funk, soul, and rock 'n roll. It's a rather large 10 piece bands with 3 engineers working to ensure the best sound.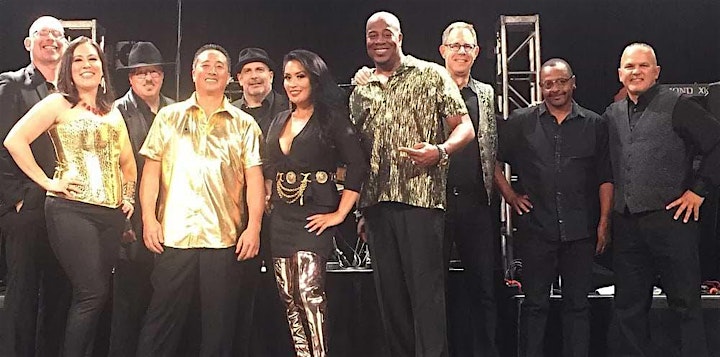 Dance to your Favorites with Live Music ♫♬🎜🎝
😊 Bonus: Dance to Live Music You Request. 😊
This is new and innovative! You won't find this anywhere. Be the first to experience it! You can dance to live music you request in another ballroom . How is that possible? Keyboardist Kevin (a full time, professional musician) can jam live to any music and will be playing live along with music videos.
Kevin will be performing along with DJ/VJ Mike a friendly, flexible DJ who loves to take requests; he has every tune you could imagine. Here is a video of Kevin "shredding" his keytar ♫♬🎜🎝♫♬🎜🎝" -- at the party, he will be playing along with top 40 dance music, not the kind of music in this video. But the video gives you an idea of his skill.
Kevin can jam with anything and will be jamming with DJ Mike's dance music. Here's what people are saying about Kevin's playing:
Wow!
Give me more.
Simply wonderful.
Truly exceptional indeed BRAVO
Awesome!
Not only is he skilled but he is just entertaining to watch! looks so cool and enjoying himself. inspiration!
This makes me happy in a wonderful way.
That is truly AWESOME.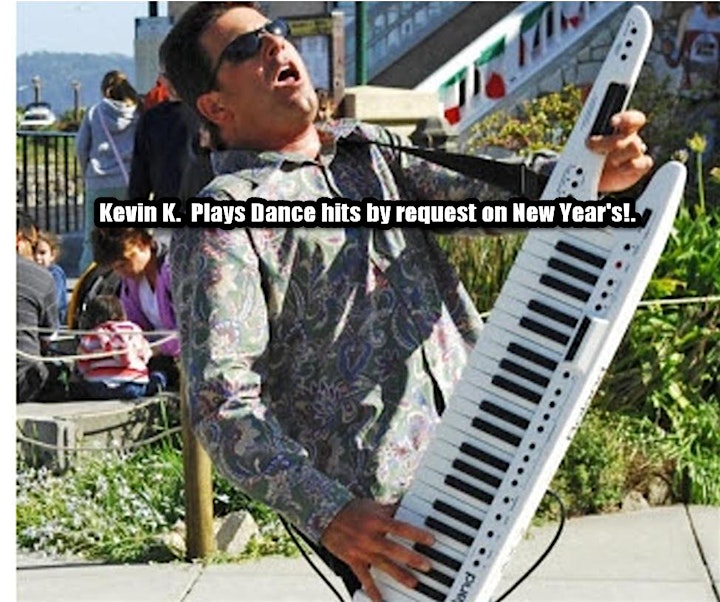 Main Event Time: 8:30 PM - 1:00 AM
(For your convenience you may check in to the main event party early at 7:30PM) Pre-party party for networking starts at 6:30am -- pre-party. Location of pre-party will be provided to you after you buy tickets.
👠DRESS ATTIRE👠
🎈Semi Formal Dress to Impress - Dress Jeans OK.🎈
This best New Years Eve party anywhere includes:
Free Parking
Party Favors and Surprizes
Fabulous New Years Eve Party Decorations and Decor
Delicious Marriott Dinner (available for purchase)
Multiple Bars to serve the huge crowd
2 Complimentary drinks
Exciting Countdown to New Year 2020 followed by Big Balloon Drop
Champagne Toast at Midnight to celebrate a happy prosperous 2020
Professional Photographer with a great backdrop to capture your memories.
Mirror-Me self-serve Photo Booth -- both photo services from FlashFoto.us
Complimentary Coat Check
Discounted elegant Marriott hotel accommodations available for purchase
Gaming for $100's in prizes and surprises*
* Gaming is for fun and prizes. There is no cost to play. It is included with your ticket purchase. Questions? Call Phil at 925-8.8.8-4392
How to Get Deluxe Discount Marriott Rooms
✪ For marked down Marriott hotel room, click here. ($126)
✪ For marked down Marriott hotel room with breakfast for two, click here. ($169)
➤ NOTE: hotel rooms do not include party tickets.