Description
ENTREPRENEURS
Mystery guest from 4Origins Microbrewery
Karine Idrissi, The Sundae Collective
Cassie Rhéaume, Lighthouse Labs
EN COLLABORATION AVEC
IN COLLABORATION WITH


Lighthouse Labs Montréal
Whether it's a full-time bootcamp or a part-time program, Lighthouse Labs offers coding education from newbie to professional developer. With the support of a brilliant team of instructors and mentors, you'll be ready to translate concepts, breakdown problems, and continue learning on the job. From our home at Spaces Mile End, you'll get the opportunity to rub shoulders with some of the most exciting companies in the city. Here, you'll find a truly inclusive community and a powerful network of creators.
La Microbrasserie 4 ORIGINES
La philosophie de la brasserie 4 Origines repose sur l'unicité brassicole de Montréal, où son héritage s'harmonise avec son présent pour lui conférer sa propre identité. Encore de nos jours, Montréal continue de prospérer. Notre objectif est d'incarner cet esprit communautaire et de faire partie du meilleur que Montréal a à offrir. Notre brasserie a aussi été fondée afin de rendre hommage à la communauté locale. Nous désirons aussi innover et collaborer avec d'autres brasseries locales et informer les clients à propos du processus de brassage et, surtout, brasser une bière de qualité dont les Montréalais peuvent être fiers.
4 Origins Brewing Co.'s philosophy is centered on Montreal's brewing heritage coming together in unity, blossoming to create its own identity. Today, Montreal continues to thrive. Our aim is to embody this community spirit and be a part of the best that Montreal has to offer. Our brewery was founded to pay tribute to the local community, to innovate and collaborate with other local businesses, to help educate patrons on the brewing process, and above all else, to brew quality beer that Montrealers can be proud of.
PARTENAIRES // PARTNERS
Le prix du billet comprend les fabuleux produits de nos partenaires...
Ticket price includes these fabulous products from our partners...
BIÈRE // BEER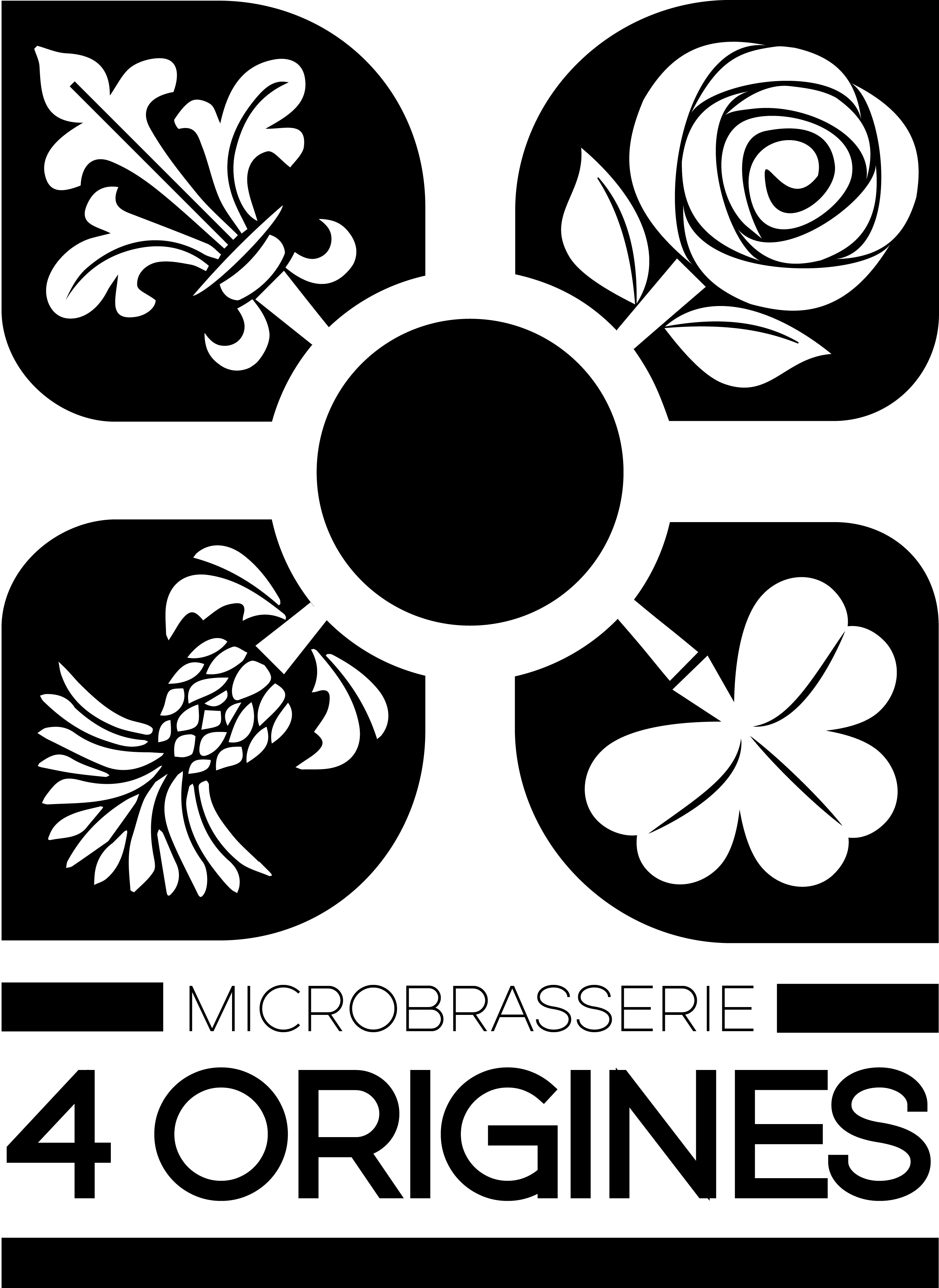 MERCI // THANK YOU !!