Description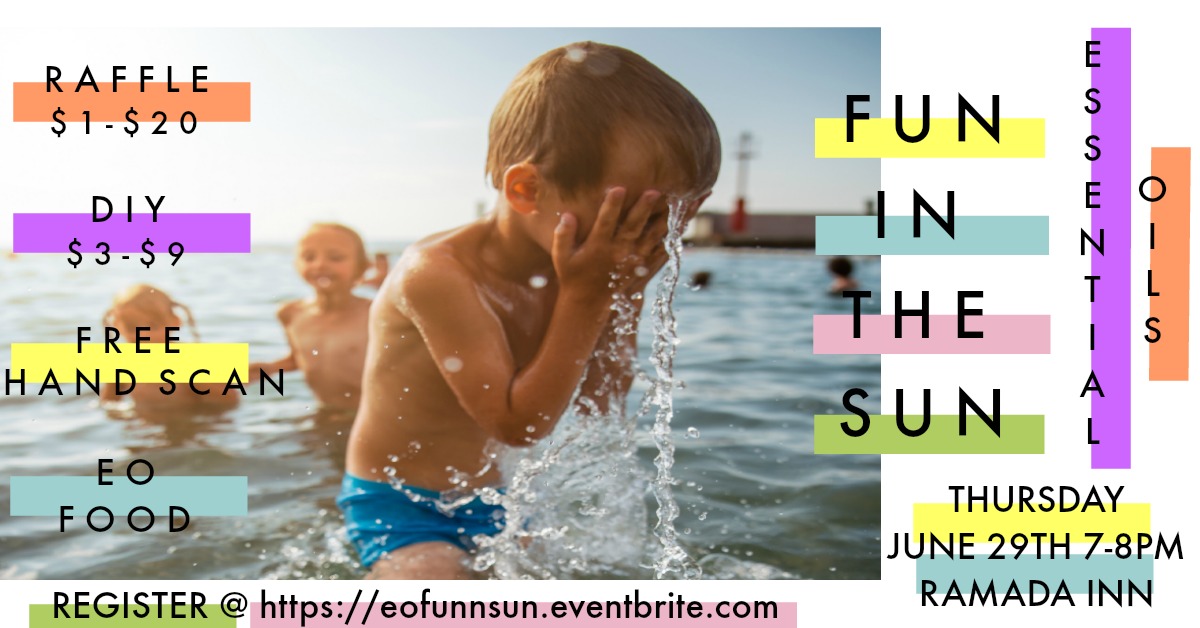 Reinvent Your Health with Natural Tools!
Come learn about essential oils, get a free hand scan, sample food with essential oils, and perhaps even take home a roller bottle of your own making!
This class will focus on oils for summer time events like camping, vacation and outdoor activities. Our speaker will be Nicole Jacoby.
Join us for weekly educational meetings to learn more about essential oils, how to use them for wellness, and even take some home if you'd like! These meetings are public, open to everyone, with a focus on high quality doTERRA brand products, but not specific to any team. We will do a raffle for several products each time to help pay for the venue (1 FREE raffle ticket for coming), and a free giveaway to attendees.
Classes will be held at the same time, same place every week, with a basic overview of essential oils, a specific topic training and a "Make-and'Take" where you can choose an optional roller or spray bottle to make and take it home for $3-$9. Free samples of essential oil are given if you bring a friend!
*Space is LIMITED! So register now to ensure your seat!
Classes are always Free. Come learn with us!