Fun, Fabulous & Feminine LIVE Weekend Experience

Friday, March 23, 2012 at 5:30 PM

-

Sunday, March 25, 2012 at 5:00 PM (EDT)
Event Details

Fun, Fabulous & Feminine
A Woman's Journey of Self-Discovery!


You are in the right place if you are a heart-centered professional woman who has a sense that you still have an BIG piece of your journey to fulfill or you are a woman of wisdom who is ready to make the most of your best years to come.
Join me for 2.5 days in Saratoga Springs, NY and I'll show you how to overcome your self-doubt, feel sexy in your own skin, ignite your inner flame of passion and release the self-imposed limits that keep you from expressing your best self so that you feel empowered to BE the most amazing woman you know you are meant to BE!


Would you like to...


Be more of yourself daily and feel great about it?


Own and express your sexiness?


Be confident in asking for what you need in life?



Feel your worth and live your passions fully? 




Bring your powerful feminine qualities forth to live the fabulous life you know you were meant for? 

If you answered YES to any of the above questions then I highly encourage you to join Feminine Empowerment Leader and Passion Coach, Sierra J. Sullivan for the Fun, Fabulous & Feminine LIVE Weekend Experience where you will learn the truth about why women have been held back for so many years, how this has affected all women in modern society, and what simple steps you can make today to change your own limiting beliefs.
In this 2.5 day live event you will find out exactly how you can be a pivotal force in changing your internal negative self-talk to empower you to live your most authentic, fabulous and feminine self. 
A Personal Message From Sierra...


Dear Soul Sister-

Though we may not have met (yet), I know how awesome you are. I know how hard you work to take care of the people you love.  I know about the many countless hours that you spend contributing to the happiness of others. I see the contributions you make everyday to the betterment of the world around you and I know all too well the self-sacrifice that comes along with it.

As a modern woman I know you want more from your life. I too share the challenges of living a fully expressed life while also dealing with the demands of the never ending lists of "to-dos."     


Everyday I work with women just like you who are being called forth to create positive change in their lives, communities and around the globe.  It is clearly our time to shine.

Yet, there is a BIG elephant in the room that seems to grow bigger each day, stifling our truest potential and keeping us from our greatness. It shows up as self-doubt and negative beliefs about our bodies and beauty.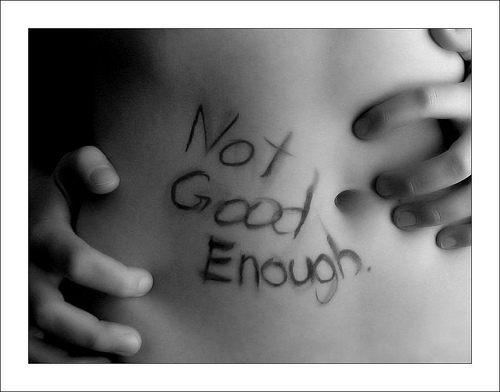 This epidemic has infected the minds of more than 80% of western women and is the number one reason that we...
- play small
- hold ourselves back
- limit our success
It is what causes us to criticize ourselves and other women, creating a devasting ripple effect in the psyche of women everywhere. 
When we compare and compete with one another we not only hold ourselves back, but ALL women.

With more women in influential positions than ever before, the support of other women is essential to helping each of us succeed and thrive.  Now, more than ever before necessitates that women live their highest potential.  Your call to action has never been more urgent…now…more than ever!

No longer can we hold ourselves back because of how we think we should LOOK, ACT or FEEL based on external references of beauty ideals. We must find our worth from within to rise up powerfully and achieve greatness in all areas of life.


In order to truly express the yearning of our hearts we must come together to empower and cultivate the feminine way of being. Our feminine power has been patiently waiting within each of us to be awakened and brought forth.  


As your devoted guide, I won't let you play small or be held back any longer by self-doubt! You owe it to yourself (and the people who need you) to step into your power, passion and purpose!
 


Are you ready for liberation from within? 

RSVP TODAY! 
Limited space available for this exclusive and transformational LIVE weekend experience.  
(Women only)
Hours for the Live Weekend Experience:
Friday March 23rd- Doors open at 5:30pm/ event ends at approximately 9:30pm
Saturday, March 24th-  Doors open at 9am/ event ends at approximately 7pm.
Sunday, March 25th-  Doors open at 9am/ event ends at approximately 4pm.
This is a full weekend live immersion experience which means attending ALL three days will give you all the benefits promised and the results you seek.
More info can be found at:  FunFabFem.com
When & Where

Life Stylized Success Center
444 Broadway
suite 302
Saratoga Springs, NY 12866


Friday, March 23, 2012 at 5:30 PM

-

Sunday, March 25, 2012 at 5:00 PM (EDT)
Add to my calendar
Organizer
Life Stylized
Rono & Sierra are often described as a dynamic duo and transformational force who have dedicated their life's work to supporting women & couples create greater success in life, love and business.
Sharing over 30 years of adventure together as friends, business partners, lovers, husband and wife, change agents, pleasure provocateurs and ambassadors of fun, Rono & Sierra help their clients transform struggle, exhaustion and stress into flow, ease and the ability to effortlessly magnetize and manifest what they truly desire in life.
Using their diverse knowledge, deep intuitive gifts and real life experiences and lessons, they offer clients an opportunity to stretch beyond their circumstances to create the life of their dreams and become the person that were always meant to be.
They offer a plethora of programs and live experiences through their company, Life Stylized; a bi-coastal based personal development company focused on lifestyle design and empowerment mentoring for women and couples.
Learn more about Rono & Sierra and their many offerings at LifeStylized.com or join their latest movement of women becoming more Fun, Fabulous & Feminine at: FunFabFem.com
Fun, Fabulous & Feminine LIVE Weekend Experience